Earn
Pros and cons: Working in the gig economy
The appeal of the gig economy comes from its promise of flexibility, freedom and financial stability. But what are the downsides to working as a freelance worker?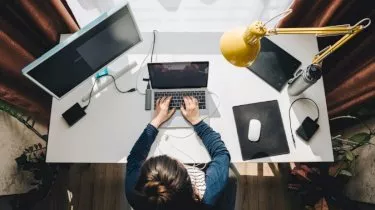 Pros and cons: Working in the gig economy
The appeal of the gig economy comes from its promise of flexibility, freedom and financial stability. But what are the downsides to working as a freelance worker?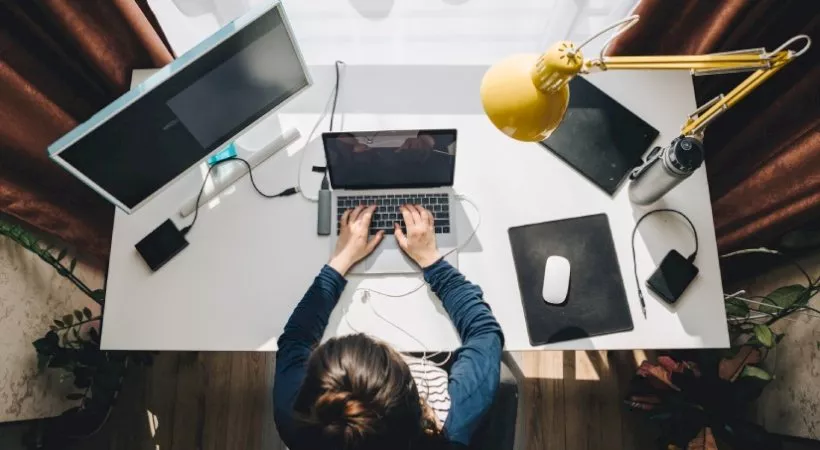 Gone are the days when the only source of income came from being a full-time employee. The gig economy has opened up a world of opportunity for those who want to use their skills to earn extra cash outside of their full-time job or want to be in full control of their work hours while being financially stable. 
The term "gig economy" refers to a free market system in which traditional firms hire independent contractors, freelancer workers and part-time employees to perform individual tasks, assignments or jobs called "gigs". Gig work through the gig economy consists of income-earning activities outside of traditional, long-term employer-employee relationships. Hired and assigned via digital platforms and smartphone applications, gig employees tend to work remotely.
In 2021, millions of Aussies are part of the gig economy chain – whether as customers, gig economy workers, investors or anything in between. Airtasker, Freelancer, Uber, Doordash and Deliveroo are some of the more widely recognised platforms in the country.
The gig economy continues to grow rapidly in Australia and around the world. In fact, according to a recent study, the gig economy grew nine-fold between 2015-2019 to $6.3 billion, a gain of 32 per cent.  
Now, if you're wondering whether the gig economy is right for you, here are some of the main pros and cons.
What are the pros of the gig economy?
Working in the gig economy offers many opportunities to earn extra cash or a full-time living. It can take you closer to achieving your financial goals, such as getting your retirement plan on track, building an emergency fund or saving up for your first home. Here are some advantages of working in the gig economy. 
Flexibility
Many workers in the gig economy find that their status provides them with great flexibility compared with traditional employment. Employees have the option to work during the time they want, where they want. Gig workers are able to work at hours that suit them and their needs and on days that work for them. Some may find that early morning hours during weekends are the ideal time to get their work done, and that may not be an option with a traditional job. 
Greater independence
Gig economy workers are generally given independence to complete their work. Typically, a task will be given to a worker with an end date, and how they finish that task is up to them. They often receive jobs to work remotely or at home. Because they are not in an office space and with no one to look over their shoulders, gig economy workers may find it easier to handle the work. It can also boost their confidence and give workers the ability to complete a job the way they believe it will be best done – on their timeline and in their way.
Job variety 
Instead of being stuck with the same monotonous task every day in an office, the gig economy provides freelancers with the ability to work on a variety of jobs in various fields. Each project or gig that they undertake may be filled with different elements that make their work interesting. For example, a photographer working in the gig economy may find themselves travelling for a variety of events rather than being stuck in a photography studio all day. This can motivate workers and allow them to bring more creativity to the table so that they provide the best results. 
Higher income potential 
Pay for freelance workers varies. Some businesses pay gig workers at a lower rate, while some pay their workers at a higher rate. Some companies offer a higher salary since gig workers don't usually have to pay benefits in addition to the salary. The expertise and skill of the freelancer are also taken into account. 
Most of the time, gig workers can charge hourly rates for the work they do. This allows them to have control over their work hours and get paid for extra hours that may be required of them. Administrative tasks such as meetings and phone calls in addition to the given work can be charged. This advantage makes it possible to obtain higher education while working in a gig economy job because both are flexible in terms of time. 
Additionally, having another degree or educational certificate in your resume can help boost your earning potential in the future, both as a freelancer or as a full-time employee.
Wondering what the best-paying gigs are? Here are some side jobs that pay well. 
What are the cons of the gig economy? 
While there are major upsides to gig economy jobs, anyone considering the gig economy should also weigh up the potential downsides.
Lack of  benefits 
Unfortunately, most companies do not offer benefits to their freelance workers or independent contractors. Because you are not considered a full-time employee of the company, regulations regarding benefits the company is required to provide you are different. 
Research released by the Actuaries Institute showed that despite the growing popularity of the gig economy in Australia, workers in this space could face long-term financial disadvantages due to their lack of access to employer-funded superannuation and other basic entitlements. It noted that workers in the gig economy are missing out on receiving entitlements such as minimum wage, employer-paid superannuation, sick leave, annual paid leave, paid parental leave, long service leave and worker's compensation insurance.
The lack of policies safeguarding workers in the gig economy has also led to the cases of exploitation of gig workers. Recently, Uber hit the headlines when it was revealed that its independent contractors are still earning below a minimum wage, even during peak times. 
To secure your financial security as a freelance worker, it's best to be informed of your insurance and benefits options. 
Tax obligations
Like all self-employed people, gig workers have to track and pay their own taxes. Before you start freelancing, plan on how you will pay your taxes. If you're unsure of how to handle the hullabaloo of the tax season, it's a good idea to consult a financial adviser. 
Gig economy workers are also responsible for keeping track of personal expenses associated with working, such as the cost of vehicles and equipment. While some of these expenses can be written off for taxes, it's important to be careful with what you deduct. Oftentimes, freelancers work with an accountant so they can evaluate the things they use for their work and know which ones can be written off for their taxes. 
To learn more, here's our guide on filing your tax and deductions as a freelancer.
Inconsistent income
While there are plenty of businesses and online platforms that can provide gig workers with a steady stream of income, be prepared for sporadic periods without work. One major downside of the gig economy is that employment is rarely guaranteed, which isn't a lifestyle suited to everyone.
Any source of contract work can dry up suddenly, in some cases due to negative reviews of an independent contractor's performance. Workers in platforms that have reviews available to the public, such as Uber and Airbnb, are particularly vulnerable to this risk. 
There's also the ever-present possibility of an app going out of business in response to litigation or funding issues, or a sudden decline in users caused by new competitors in the market or other financial and economic factors.
Additional stress and work hours 
Although gig workers have the flexibility to set their own hours, it can be difficult to get a gig if there are  specific circumstances that a potential employer requires. To have a greater chance of getting contracts, freelancers need to offer higher levels of availability and quick turnarounds on a project. When your rates are high and your turns take a long time, then it will be hard to fill up your schedule. This is why the most successful workers in the gig economy are reportedly working more than 60 hours per week, seven days each week, to maintain their profit margins. 
As a freelancer, your income is never really 100 per cent secure, which can cause significant stress. If you choose to earn money through the gig economy, then you will always be on the lookout for the next job. This is one advantage of full-time workers over gig economy workers. Full-time employees are relatively secure in their employment position compared with freelancers. You must also be ready for sudden changes in your current tasks. There are a lot of unexpected situations that you may face, including being laid off in the middle of a contract.  
Conclusion
Earning money through the gig economy may sound like a dream; gig workers enjoy great scheduling flexibility and extra income and the freedom to work on something that they are passionate about. Working more flexibly on a job-by-job basis is even lauded by some as the ultimate in employment, and provides a lot of freedom for those that desire it. 
However, the gig economy's rapid growth has not left much room for people to consider the disadvantages of such setup. Gig workers suffer from relatively low pay, lack of benefits, and increased stress. They also do not have the job security and peace of mind that nine-to-fivers enjoy.  
One thing is for sure: the gig economy is here to stay. So, if you're planning to be part of it, make sure to know what you're signing up for and consider your options carefully. 
Forward this article to a friend. Follow us on Linkedin. Join us on Facebook. Find us on Twitter for the latest updates