Try another search or check out these top posts
Earn
How to make money with Uber
Ridesharing services have grown in popularity, especially among career-orientated Aussies looking for a quick and easy side hustle.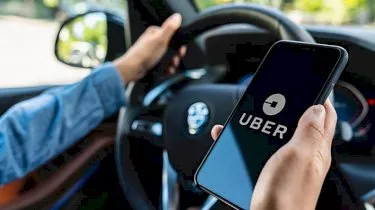 How to make money with Uber
Ridesharing services have grown in popularity, especially among career-orientated Aussies looking for a quick and easy side hustle.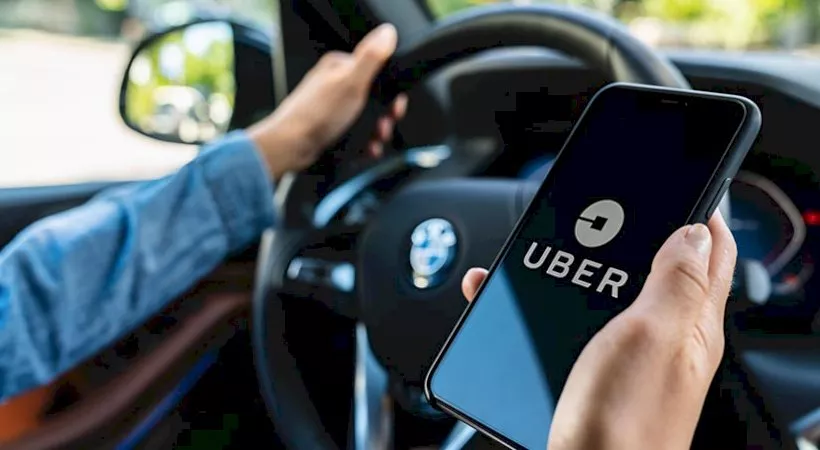 While working as a full-time driver may not be sustainable due to the fairly low average hourly rate, people looking to boost their earnings as independent contractors have a shot at success if they grasp the ins and outs of the trade. 
Here are some tips and tricks to help you increase your profitability while driving for Uber.  
Take advantage of surge pricing
In order to take full advantage of Uber's surge pricing, it is important to understand how the ridesharing app system works. 
Uber has developed a "surge pricing" system that is based on the "equilibrium price" concept, in which consumer demand must match the supply. If the supply is high, prices should be lower, but if there is an increase in demand, prices should rise. 
Surge pricing happens when there is high demand or high number of passengers but low number of riders in an area at any given time. During these surge periods, drivers can earn more as fares will be higher. 
While the scheme promises higher rates, it can be disadvantageous for drivers' earnings. Uber drivers are notified that the fares will be higher. Because of the lure of higher earnings, new drivers may enter the area with the surge price. With the increase of the number of drivers, Uber prices tend to drop as demand becomes equal with the availability of service.  
One workaround for this issue is to be aware of when and where the surge pricing occurs. Attempt to create a route that will allow you to be in areas where you know there will be a peak in demand to increase the chance of catching a surge in prices. It may be certain night-out spots or business district areas with certain time slots that are surge periods. 
Some drivers have also recommended driving up fares by logging out of the app ahead of the anticipated surge price. This will reduce the number of drivers and the app will determine it still needs to boost fares. After some time (but still within the anticipated surge period), you can log in and accept ride requests that still have surge prices.  
Lessen your driving
Rideshare drivers earn their money by driving passengers to their destinations.  
However, they do not earn anything when they are driving alone. Do not drive around in circles while waiting for the next ride request to avoid losing money by wasting gas. 
Experienced drivers recommend staying in a busy central area, preferably within the city limits. Meanwhile, the suburbs should be avoided due to the low volume of ride requests in these kinds of areas. This will ensure that you can fully utilise Uber's Back to Back rides feature – which allows you to accept a new ride that is near the end of your current ride request.  
Be efficient with your driving time. Plan your driving route and schedule. List down locations in which you can park and wait for ride requests without losing fuel. 
Driving around in an area heavily congested to use the bathroom can also eat away at your time. Locating nearby restrooms in your driving route can lower your gas usage and boost your profit.  
Driving to a surge fare area that is far away from your current location may also hurt your profit.  
Invite drivers and riders  
If you have friends or acquaintances that are looking to earn extra money, you can invite them to be a rideshare driver. 
Each Uber partner driver receives their own driver invite code. You will receive a referral bonus each time your code is used while helping others earn extra cash. 
Aside from a driver invite code, Uber partners can also share a rider invite code. When a rider uses the code, the owner of the code will also get a referral bonus.  
Switch rideshare services, if possible 
One way of maximising income is by toggling between ridesharing systems. Some drivers choose to use both Uber and Lyft; it will depend on what kind of ridesharing apps are available in your area. 
You can choose to apply to be a driver for two ridesharing services. When you begin your driving period, log in to both applications. If you have received a rider request from one system, log out of the other. Upon completion of the ride, there are chances that you will have back-to-back rides.
However, if you find yourself waiting in one app, sign back into the other system as well. Keep repeating this cycle to make sure you can maximise your driving time. This will also prevent you from having a lot of vacant time, which can eat away at our profit. 
Take note that this strategy will require you to use a lot of mobile data. It will also use a lot of your battery, so make sure that you have a phone charger at hand at all times. 
Improve your chances of getting tips
Uber passengers are allowed to tip their drivers. The amount of the tip is at the discretion of the passenger. 
Directly asking passengers for tips can make them feel uncomfortable and may have an adverse effect, such as them leaving you a negative rating on the app. Uber passengers can rate a driver on a scale of 1 to 5 (5 being the highest). 
A negative rating will also affect your driving rating average, which will impact how Uber will match you with passengers. Drivers with low average ratings from riders also risk deactivation from the app and losing access to Uber.  
Here are ways to boost your driver rating and encourage your riders to leave you a five-star rating, along with a hefty tip:
Provide complimentary water bottles – Offering passengers a free bottle of water can help them be more at ease during the ride. Aside from being tax deductible, it can lead to an increase in tipping and rating averages for drivers.You can also offer other essential items such as complimentary tissue, candies or other items that can help passengers feel more comfortable. 
Make sure your car is clean – A vehicle with a bad odour or one that is filled with dirt can make a bad impression on passengers. Make sure to check your vehicle's cleanliness on a regular basis. Always check the feedback regarding your car's condition as well. 
Be a responsible driver – Reckless driving can lead to very negative passenger reviews. Observe proper traffic rules and occasionally check in with passengers if they are comfortable with your driving speed.  
Be polite and prompt – Be professional. Dress appropriately when driving and always arrive as early as possible for a rider request. Be polite when talking to passengers. This will improve their overall experience and may result in higher tips and better ratings. 
Want to know what other side hustles you can do in your spare time? Explore nestegg now to learn about other money-making opportunities. 
Forward this article to a friend. Follow us on Linkedin. Join us on Facebook. Find us on Twitter for the latest updates