Try another search or check out these top posts
Earn
Delivery app jobs to make extra money
If you are looking to earn extra cash on the side, you may want to consider taking a delivery job with one of the on-demand service apps used in Australia.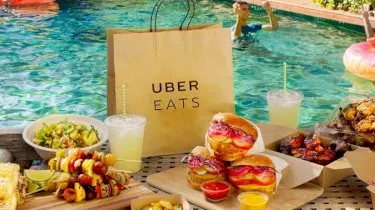 Delivery app jobs to make extra money
If you are looking to earn extra cash on the side, you may want to consider taking a delivery job with one of the on-demand service apps used in Australia.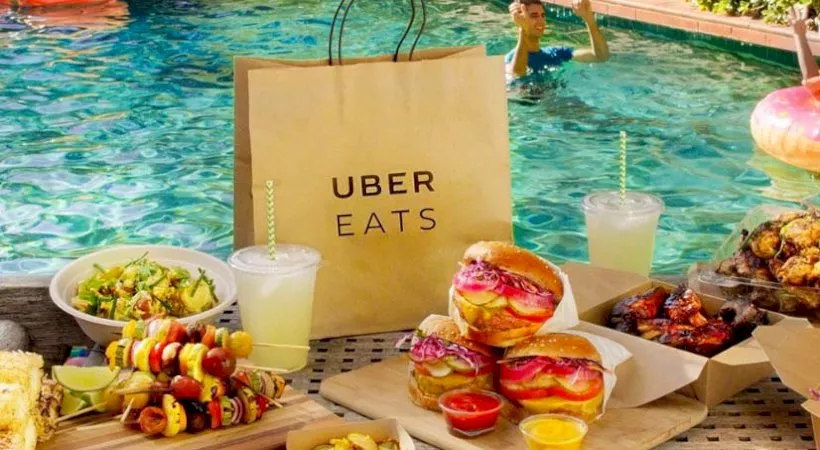 Working with a delivery app as an independent contractor has many advantages. You are given full control of your working schedule. You can also choose what type of deliveries you can do.
This line of work does not require any special skill or experience. As long as you meet the basic requirements, you can earn money doing delivery jobs for numerous companies. 
A delivery app job is a great side hustle, but here are some factors to keep in mind before signing up. 
Factors to consider before taking a delivery app job
Earnings and expenses 
Before applying to a delivery app job, make sure that drivers earn a fair amount from delivery fees set by the company.
As an independent contractor, you are expected to pay for the cost of your vehicle's fuel and maintenance. Factor in these expenses and the general "wear and tear" on your vehicle and your earnings may take a hit. Make sure to take these costs into account after learning the average hourly rate of drivers for a delivery app. You could end up making less than the minimum wage if you do not do proper research.  
Physical requirements
The type of delivery app job you will take may depend on your age and level of fitness. If you are avoiding vigorous physical activity, you can choose to work for a food delivery app or take on small courier jobs for a ridesharing app. Meanwhile, there are some delivery apps that may require you to lift and carry heavy items such as furniture and other home items.
Most delivery apps (such as Uber Eats, DoorDash and Deliveroo) require applicants to be at least 18 years old to be a qualified delivery personnel.  
It is important to understand the physical requirements before you accept an order to ensure that you will be able to complete the task and your safety and wellbeing will not be compromised. 
Vehicle requirements
Delivery apps have varying vehicle requirements. If you want to be a food delivery driver, there is generally no size requirement for your vehicle. Most drivers delivering food or grocery items choose to work with a scooter, bike or any small passenger vehicle. Some companies (like Uber Eats and DoorDash) can even let you complete a delivery by foot. 
If you are looking to partner with a delivery app that caters to moving and retail delivery orders, a larger vehicle such as a truck or cargo van may be appropriate for these projects. 
Some companies offer a rental program to help people that have no vehicles but are looking to work with delivery apps. For example, Lyft offers a rental program called Lyft ExpressDrive that allows people to rent vehicles to be used for delivery or ridesharing app jobs.
Before renting a vehicle, do your research and ensure that the number of hours you have worked will be enough to cover the expenses for your vehicle's rental. 
App reputation 
Check the reputation of the delivery app company that you are planning to partner with.
One way to examine a prospect company's reputation is by knowing how many stars their app has. You should be wary if the app's average rating is low and there is a high number of comments from dissatisfied customers. It may indicate that the service the platform provides is substandard to what was promised to contractors. 
Be careful of deceptive sign-up deals that offer too-good-to-be-true or large bonuses for completing an impracticable number of deliveries during your first week or month on the job.                                  
App availability 
Check the availability of a company's app in your location or market. If you live in an urban area or in the big cities, you will likely have more delivery app job opportunities and options. Australia's capital cities generally have more food delivery apps available compared with rural areas. 
Not all apps are also available for some mobile phone's operating system. While most apps are available both on the iOS and Android operating system (OS), there are some apps that can only be accessed by only one of the two mentioned OS.  
Choosing a delivery app
After taking these factors into consideration, here are some reputable delivery apps you may want to work for:
Uber Eats
Operated by the company behind the rideshare app Uber, Uber Eats delivery is a standalone on-demand service app focused on delivering food items. It is available to major cities around the world, including Tokyo, Singapore and Amsterdam.
It has similar features to Uber, such as estimated delivery time and cashless transactions. The app has a high rating average due to its user-friendliness. 
Depending on the city you live in, drivers can choose their vehicle or mode of transportation for completing orders. As an independent contractor, you will be paid a certain amount for each delivery, but you can also earn tips from customers. 
Drivers can be qualified to accept orders for Uber Eats delivery and also accept rider requests from the rideshare Uber app. 
DoorDash
DoorDash specializes in delivering meals in thousands of cities across the world, including Sydney and Melbourne. 
DoorDash drivers are called Dashers. Dashers are allowed to use other types of vehicles other than cars, but it will still depend on city regulations. According to previous Dashers, drivers are paid per delivery and earn well through tips.
Menulog

Menulog is Australia's widest-reaching food delivery service. The company boasts of covering up to 90 per cent of all addresses in the country, offering delivery of food from over 11,000 restaurants.  
As a Menulog driver, you will receive a delivery fee based on the driving time and distance. Your vehicle is required to be a model that is manufactured in 1990 or newer and you must be 18 years old or higher. You must also have a licence and provide a thermal bag for your delivery items. The company does not take any percentage of your earnings, allowing you to keep all of your fees. 
Deliveroo
Deliveroo offers delivery of food from an extensive range of restaurants. Food deliveries are expected to be completed in around 30 minutes, with the exception of orders from premium restaurants. 
On average, Deliveroo drivers earn $9 to $10 per delivery. Majority of drivers for the app say they earn less than the current minimum wage rate. 
 Is delivery app jobs the side hustle for you? 
When deciding to take a delivery app job as an independent contractor, you must weigh all the pros and cons and other factors to determine if it will be profitable enough for you. You must also consider if the job will be suitable for your lifestyle. 
Forward this article to a friend. Follow us on Linkedin. Join us on Facebook. Find us on Twitter for the latest updates