Try another search or check out these top posts
Earn
Earn money: List of best paying side jobs
It's hard to take up more work when you already have full-time employment, but saving money is more difficult when bills, debt and student loans are eating up your income.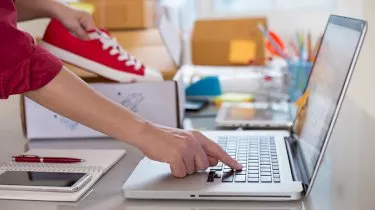 Earn money: List of best paying side jobs
It's hard to take up more work when you already have full-time employment, but saving money is more difficult when bills, debt and student loans are eating up your income.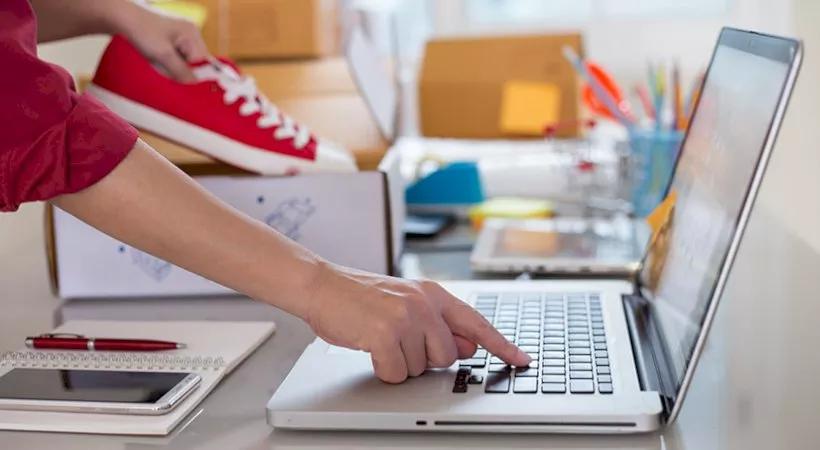 Fortunately, there are some high-paying side jobs you can do in your spare time. You may wish to consider any of the flexible side jobs below if you have the skills for them.
Rideshare

It can be expensive to maintain a car, regardless if it was purchased new or used, but there are ways you can earn extra cash to meet expenses related to owning a car. Some car owners sign up as rideshare drivers with Uber or Lyft.

The upside to this job is that you can choose to drive for people whenever you want. For instance, you can simply rideshare a few hours before and after your full-time shift or on weekends.



Delivery partner

Another job you can do is to become a delivery partner for food delivery applications, such as Uber Eats.

The good news is that you don't need a car or any motor vehicle to become a delivery partner. You can use a bike or scooter if you're just delivering short distances, and you may decide on when you want to deliver food and how many orders to accept.

But takeaway isn't your only option. If you have a bigger ride, such as a motorcycle or a small car, you may opt to deliver groceries instead. Uber, YourGrocer and Deliveroo are only three among the growing number of options you may consider.

For instance, you may simply choose to deliver in certain areas of the city during your two-hour cycle after dinner or on weekend mornings. Likewise, you may choose to accept one delivery a day every day.



Virtual job

Virtual jobs have increased in popularity due to the number of job opportunities and flexible terms that come with them. The main advantage of virtual jobs is that anyone with the right skills and equipment can earn money from them.

Some opportunities you may consider are:

Writer
There are many opportunities to earn extra cash for good writers – all you need to do is determine what type of writing you want to do.

Some companies or websites look for part-time writers or regular contributors, while others simply pay per contribution. But depending on the type, length and difficulty of the required written content, as well as your skill and experience, you may potentially earn up to $25 per hour.

Editor
If you prefer not to write but you have all the skills for it, you may opt to edit the work of other writers instead.

Graphic artist
There is a growing demand for graphic artists as businesses expand into the e-commerce scene. If you have the necessary skills and equipment, you may take the opportunity to design for local and international businesses.

Virtual assistant
You can also earn money by assisting someone else with organising their schedules or doing tasks for them. You may offer your services as a virtual assistant on a part-time or full-time capacity.

Virtual assistants accomplish a variety of tasks – depending on the requirements – so you will be able to choose a client or project that suits your skill set. For instance, one client may simply need help contacting suppliers or collecting information, while another needs someone to organise meeting schedules.

Social media manager
It's important for businesses to leave a significant social media footprint nowadays, but some small and medium-sized companies have no time or expertise to correctly pull it off. If you have knowledge in this area, this might be a good option. 



Online business

You may also work on the side as the owner of your own online business. You may go into e-commerce and sell items you buy or make, or take the development route by creating websites for other businesses.



Freelance

Some people take up a part-time job or two on a freelance basis to supplement their main income-producing work.

Writer or editor
There are online businesses that accept writers and editors on a freelance basis. These companies usually pay per approved published content or finished project so it's easier to take such opportunities as a part-time job.

Photographer
If you have the equipment and talent for capturing great photos, you may want to consider becoming a freelance photographer for events, such as weddings. There are also photography opportunities in companies, especially in companies that regularly update their product catalogues.

Make-up artist
Anyone can buy make-up but not everyone can apply it well, which means you can use this opportunity to monetise your skill by offering your services as a make-up artist for weddings and other special events.

You may also launch your own video channel (e.g. YouTube, Facebook or Instagram) to give make-up video tutorials and earn extra cash through ads and/or affiliate marketing.

Carer
If you've ever babysat in high school and you have time to take care of others, you may work as a kid or adult carer. This opportunity may not earn as much as the others on this list, but if you have a first aid certification or have a working medical knowledge, you may be able to charge more for your services.

You may also consider dog walking or pet sitting if you prefer being surrounded by animals.



Rent out extra space

If you already own a property but have unused space, you may wish to consider becoming a landlord or landlady.

Spruce up your spare room or turn your garage into a room and offer it for short-term or long-term lease. You could also list it on AirBnb and similar sites and applications to increase the chances of getting booked.



Flip and sell

Even if flipping is mostly done on real estate properties, there are many other things that you can flip and sell.

You may flip vehicles, furniture or even shoes then resell them for a profit. 



Teach or tutor

There is a demand for online teachers and tutors who can help students with certain topics over Skype. You can teach English to foreign students online – currently a big demand – or become a tutor for subjects you're good at in your neighbourhood.

You may also teach skills that you have. For instance, if you're good at playing the piano or guitar, you may offer music lessons to children and adults. This works for any skill you may be good at, so think hard about what you know and can do that others may have difficulty with.
These are just a few side jobs that pay well. One of the best ways to really earn more money from your side job is to develop and market your skills and services and create a good working relationship with your clients so that they come back to you and refer others.
Explore Nest Egg to learn more ways to earn money.
Forward this article to a friend. Follow us on Linkedin. Join us on Facebook. Find us on Twitter for the latest updates
About the author