Try another search or check out these top posts
Borrow
9 tips to stop the credit card debt cripple
With debt levels expected to rise in the coming months due to COVID-19-related financial pressures, one expert has offered up some handy tips to stop Australians from being inundated by crippling credit card debt.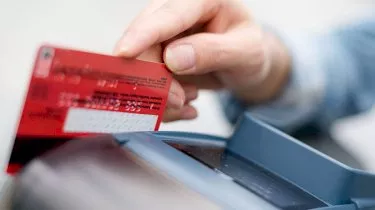 9 tips to stop the credit card debt cripple
With debt levels expected to rise in the coming months due to COVID-19-related financial pressures, one expert has offered up some handy tips to stop Australians from being inundated by crippling credit card debt.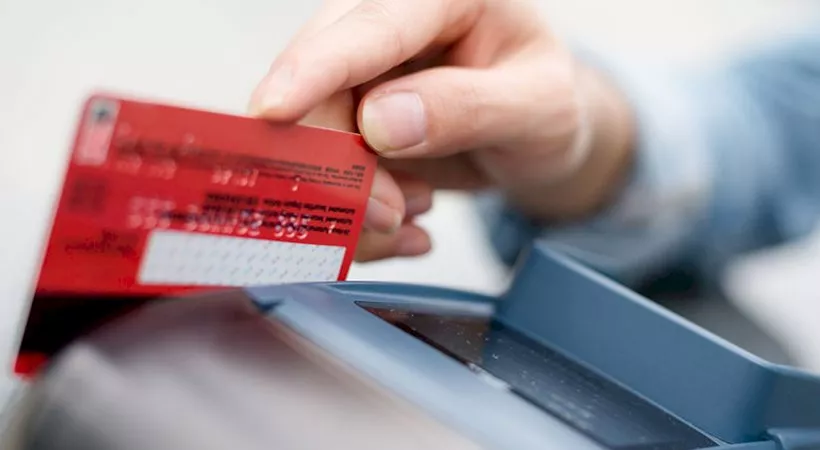 Roland Bleyer, the founder of comparison website creditcard.com.au, has highlighted the importance of staying on top of credit card balances despite the increased need of some Australians to use their cards to pay for basic essentials such as food, utilities, bills and rent.
"With more credit card usage comes more debt, and with more debt, comes more stress," he commented.
It's led Mr Bleyer to offer up some handy tips to Australians in a bid to reduce reliance on credit cards and pay down debts:
1. Cut out unnecessary expenses
Reducing credit card debt can be extremely difficult, Mr Bleyer acknowledged, and may require some people to need a serious rethink of their lifestyle.
The first thing to do is begin cutting out unnecessary expenses.
"Calculate your monthly income and then calculate the amount of money you spend to just survive – think food, rent, petrol and utility bills," he advised.
"After that, cut out everything you don't need."
So that means if you have several on-demand entertainment subscriptions, drop them down to one.
Mr Bleyer also recommended looking at snacks, personal brands, take-away coffee and alcohol.
Use cheaper options or cut them out altogether.
"Don't worry, you'll survive," Mr Bleyer assured.
All that money that was being spent on unnecessary purchases is then able to be repaid on your debts.
According to the expert, "Budgeting is the most simple and obvious step, but it's also the one that the least amount of people actually do. Most people's willpower is pretty bad."
2. Stop using your credit card
Mr Bleyer condemned the continued use of credit card by individuals who are already trying to pay off their debt.
"To those people I will say this: If you're still using your credit card while you're trying to reduce your debt, you're doing it wrong."
On this matter, "there is nothing wrong with a simple debit card".
3. Prioritise your debts
Mr Bleyer flagged two theories around the best way to reduce credit card debt:
"If you've decided to pay off your debts one by one, you can pick either the avalanche or the snowball strategy. The avalanche strategy pays off your debts from largest to smallest, and the snowball strategy pays them off smallest to largest," he explained.
Both strategies work differently for different people, but Mr Bleyer said "it's important that you pick one so you can have a goal to work toward".
"If you need extra motivation by getting those small wins, go for the snowball strategy. If you want to pay less interest in the long run, go for the avalanche strategy."
4. Set yourself goals
Mr Bleyer emphasised how paying off a debt "is so much easier if you have a goal".
"You can't be aimlessly paying off random debts here and there. Everyone who sets out to pay off their credit card debt without a plan inevitably fails. Have a set plan, follow it and make no exceptions," he stated.
5. Pay off high-interest debt first
For those who are in a financially stable position, digging into savings to pay off some of your debts can be a good idea.
Mr Bleyer conceded that everyone needs some savings.
"I'm not suggesting blowing all your savings in one go. But if your savings are earning 2 per cent in interest, and you're paying 10 per cent interest on your loan, you're definitely not winning."
6. Accept there's no easy fix
"Sometimes with credit card debt, you need to get drastic," Mr Bleyer argued.
For a lot of people, paying down debts is a big commitment – "It's not going to be easy."
"You can't pay off your credit card debt without giving up something," the founder conceded.
"People think that there's a quick fix, but there's not. It sucks, and you can't stop it from sucking."
7. Get a balance transfer card
If you don't want to, or are unable to tackle debts one by one, Mr Bleyer said one option available may be to transfer debts to a zero-interest balance transfer card.
"However, this will mean using a credit card instead of a debit card, which will require some willpower," he warned.
8. Talk to the bank for assistance
If you think you have a serious credit card debt problem, contact your credit card provider – they may be able to offer you some relief during the COVID-19 period.
Mr Bleyer noted that "a lot of credit card providers right now are offering support packages for cardholders who are struggling to meet their financial obligations. There's no harm in calling up to see if there is any possibility that they could offer some leniency".
9. Seek professional advice
Another option available is to seek professional advice.
Mr Bleyer knows that "reducing your credit card debt is a lot harder than you think, so there's no shame in asking for help".
"Financial advisers will get you on an easy-to-follow plan that you have no choice but to follow," he advised.
---
Did you enjoy this article? You may also be interested in:
Forward this article to a friend. Follow us on Linkedin. Join us on Facebook. Find us on Twitter for the latest updates
About the author