Try another search or check out these top posts
Borrow
Afterpay v Zip: Which is better value?
The two biggest brands in BNPL may have more in common than you think.
Afterpay v Zip: Which is better value?
As the world of buy now, pay later apps has expanded, Afterpay and Zip have remained the frontrunners among Australian consumers.

Research published earlier this year by Roy Morgan said that Afterpay led when it came to awareness, reaching 73.4 per cent of Australian consumers. Zip followed in second place at 52.9 per cent, while Latitude Pay rated third at 23.9 per cent.

Roy Morgan chief executive Michele Levine said that the level of consumer awareness around BNPL was triple that of September 2018, with Afterpay leading the way.

"Afterpay has been nearly 'synonymous' with the sector over the last few years and this is reflected in their high awareness amongst Australians," she said.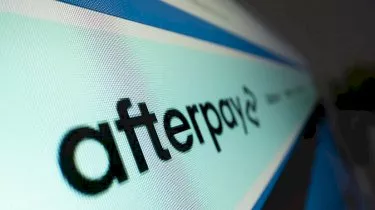 Of course, just because something is the most popular doesn't mean it's the best value option. If you're looking to choose between Afterpay and Zip, there are a few key differences you'll want to keep in mind.

Easier spending
While it's not uncommon for many Australian retailers and merchants to offer support for both Zip and Afterpay, the reality is that Zip does have fewer retail partners than its biggest rival.

That being said, this shortcoming is somewhat offset by the fact that Zip allows you to generate a single-use digital VISA. This can be used to make BNPL transactions anywhere that accepts VISA payments.

Another key difference between Afterpay and Zip here is that the former offers a maximum credit initial limit of $1,500 while Zip caps out at $1,000 for new customers.

Depending on your financial situation, this might not be a bad thing. However, that limit could potentially hold you back from making the kind of big purchase that you'd typically use BNPL for.
It's also worth noting that Zip users benefit from a Buyer Protection Policy that allows them to recover money if their purchase is significantly different to how it was described or advertised. While this policy typically excludes certain items like travel tickets, Afterpay offers no such protections by comparison.

Fees

While the high-level appeal of Afterpay and Zip definitely, the details differ when it comes to fees.

If you miss a payment with Afterpay, you'll be slugged with a $10 late fee. If you haven't made that instalment payment after seven days, you're looking at a second $7 late fee.

On top of a $5 late fee, Zip also charges customers an account-keeping fee of $6 per month if they have any balance outstanding. This means that the longer you take to pay something off, the more you may end up paying overall.

Another key difference between Zip and Afterpay is that the latter requires you to pay your first instalment up-front, while the former does not.

However, Afterpay also caps out its late fees at up to 25 per cent of the purchase value. Zip does not cap late fees.
Which is better value?
Although Zip's Buyer Protection Policy and single-use VISA are strong value-adds, the ongoing account fees and lower credit limit may mean that Afterpay is a better fit for some consumers.
If you made the same $1,000 transaction across both apps and paid it off on time, you'd still end up paying slightly more with Zip even if you did pay on time due to the account fees. 
Forward this article to a friend. Follow us on Linkedin. Join us on Facebook. Find us on X for the latest updates
About the author