Try another search or check out these top posts
Retirement
Why the government shouldn't sink super arrangements
SMSFs are on track to achieving a comfortable retirement but research suggests that without consistency in government policy, retirement savings will take a hit.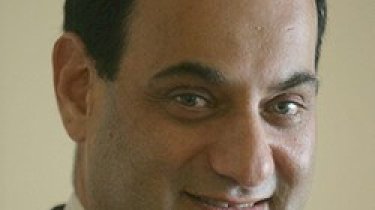 Why the government shouldn't sink super arrangements
SMSFs are on track to achieving a comfortable retirement but research suggests that without consistency in government policy, retirement savings will take a hit. 
At the time the federal government's May budget injected uncertainty into superannuation, a new research report shows SMSF trustees are in a good position to retire, despite volatile markets and an environment of low investment returns.
The research SMSF Retirement Insights, by the SMSF Association and retirement specialist Accurium, found that the median balance of $1.104 million of 65-year-old SMSF couples was "significantly higher" than the $702,000 in savings needed to afford the ASFA comfortable standard for life – $58,922 a year.
"The results show that the majority of SMSF couples can be reasonably confident of affording a comfortable retirement – as defined by ASFA," the study said.
What was especially encouraging was the fact that SMSF trustees, in the 12 months to 30 June 2015, enjoyed a 4.2 per cent median investment return, a solid performance considering market volatility.
This 4.2 per cent return was particularly noteworthy as it was limited to SMSF trustees who were either in transition to retirement (TTR) or in the pension phase, and as such it is reasonable to assume their portfolios are more conservatively structured in order to preserve capital and have the liquidity to ensure pension payments.
In addition, the incentive of fully franked dividends Australian companies offer creates a bias towards this investment class by SMSF trustees, a decision that hurt their returns when these shares (mostly Australian blue chips) underperformed in 2014-15.
Here's the situation. The cash rate dropped from 2.5 per cent to 2 per cent over that 12 months and Australian blue chips struggled (these two assets classes account for more than 50 per cent of the average SMSF portfolio), yet SMSFs in either the TRR or pension phases enjoyed a 4.2 per cent median investment return.
"The deterioration in the global economic outlook has, on average, led to lower returns across the forecasts in our 2,000 market scenarios. More capital is needed today with lower expected returns to support the same level of spending over retirement," the report said.
"For those with aspirations of a higher standard of living, our estimate of the amount needed to be reasonably confident of affording $100,000 a year in retirement from age 65 has increased to $1,886,000 from $1,769,000 last year. This means the proportion of 65-year-olds SMSF couples with sufficient assets in their SMSFs has fallen from 34 per cent to 29 per cent."
If most trustees want to enjoy a modest lifestyle in retirement, they are on track to achieve this. And there is a sizeable minority who will have a higher standard of living in retirement; a 4.2 per cent median investment return in 2014-15 has served them well.
But here's the rub. Just at a time when the evidence is showing SMSF trustees are positioning themselves to have secure, comfortable lifestyles in retirement, the federal government throws a spanner in the mix with its budget changes.
"Almost one in five SMSF trustees over the age of 65 have balances over $1.6 million, meaning they are likely to be impacted by the proposed retirement balance transfer cap. Around 8 per cent of two-member SMSFs have both members with balances in excess of the cap," the report said.
"More than 49 per cent of the trustees in our study would have been effected detrimentally by one or more of the proposed superannuation changes, had they been in place for the 2015 financial year. With their higher averages balances, SMSF trustees are likely to be most affected by the budget changes."
The government has to realise it can't have it both ways. It can ask people to compulsorily forgo current income to the tune of nearly 10 per cent of their salary (and are given tax incentives to do this), and then continue to change the rules, not to address equity issues as they pertain to superannuation but to fix its fiscal problems.
If the government believes there are inequities regarding superannuation, it should say so and argue the case for change. But that's not what's happening. It's asking people to play by certain set of rules and changing them midstream in order to achieve a short-term budget target.
This is the antithesis of what the system should be. Compulsory superannuation was introduced in 1992; even before this, many Australians were getting super payments via their industry awards.
Yet, nearly 25 years on, we still can't settle on the rules of the game. What needs to be done is to formulate the underlying principles of superannuation, get bipartisan support for them and set them in legislative stone. Superannuation has to be removed from the budgetary cycle with any substantial change only occurring after a set interval (five years is my preferred option) and within the parameters of the underlying principles. And any change has to be grandfathered.
In all the heated debate post the May budget, it's easy to forget the Mercer index of global pension systems always has Australia's system in the top three. It has been a notable reform that has thrown off benefits for both individuals and the nation. It would be a tragedy of Shakespearean proportions if we allowed short-term fiscal goals to weaken a system that can deliver such sound policy outcomes.
George Lucas, MD, Instreet Investment
Forward this article to a friend. Follow us on Linkedin. Join us on Facebook. Find us on Twitter for the latest updates