Try another search or check out these top posts
Invest
Is bitcoin a good investment?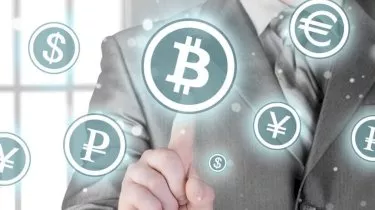 Is bitcoin a good investment?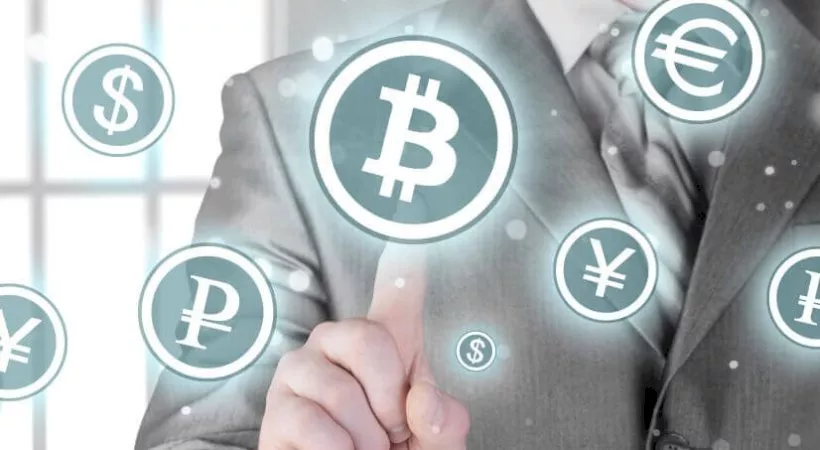 A collective hype has grown around bitcoin over the last decade. The digital currency, which initially traded for next to nothing, is now taking the financial market by storm by consequently breaking its all-time record high during major rallies in recent history. 
While bitcoin has also seen some devastating market crashes, there's no question that the interest in the crypto market is not dying anytime soon. In 2017, the Reserve Bank of Australia itself called bitcoin fascination a "speculative mania". 
It's hard to predict if bitcoin will eventually prove to be a good investment in the long run or will be just a passing hype. The promise of lucrative returns or massive losses leave some investors sceptical, while others want to take advantage of the chance to gain profits from a bitcoin investment. 
So, is bitcoin a good investment? We list the pros and cons of buying bitcoin to help you decide if it fits with your investment strategy. 
Not familiar with how bitcoin works? We recommend you read our guide on digital currencies before continuing. 
What makes bitcoin a good investment? 
There are many reasons to invest in bitcoin. It's overwhelming (albeit unpredictable) performance, both as a currency and as an investment, has caused even the most wary of investors to take a peek into the crypto market. 
As an investment tool, bitcoin has several advantages over traditional investments as well as other digital currencies. Here are some of the pros of buying bitcoin: 
Liquidity. Because bitcoin is the most popular cryptocurrency, it has a significantly greater liquidity than its peers. This is due to the establishment of trading platforms, cryptocurrency exchanges and online brokerages worldwide. This allows buyers to retain most of the crypto's inherent value when it is converted into fiat currencies or other asset classes. Meanwhile, most other digital currencies such as ethereum can't be exchanged directly for fiat currencies or lose significant value when converted. 
The high liquidity associated with bitcoin makes it a good investment vehicle if you're on the lookout for short-term profit. It is also a viable long-term investment due to their high market demand. 
Anonymity. Holding Australian dollars or other fiat currencies in a bank account or using your credit card for online transactions doesn't protect your privacy any more than physically using cash or credit card in a brick-and-mortar store. While your online accounts are generally secured, they are still under your name. This means that private retailers and public authorities can still trace your accounts and your transactions back to you. With bitcoin's built-in privacy protections, you can completely separate your bitcoin account from your identity, if you choose to. It's true that it's possible to track bitcoin transactions between users, but knowing their real-life identity is very difficult. 
Lower risk from inflation. Unlike traditional currencies which are regulated by central banks, bitcoin is immune to inflation. Bitcoin is seen as an inflation hedge mainly because of its limited supply, which is not influenced by its price. Bitcoin has a built-in scarcity feature – only 21 million will ever exist. The prospect of a fixed supply imbues bitcoin with an intrinsic value, similar to gold and other precious metals and making it an effective inflation hedge. 
In fact, some investors are now using bitcoin as a hedge against inflation. Bitcoin is often known as digital gold, with both asset classes sharing similar characteristics, including being uncorrelated to market risks and being a natural hedge to systematic risk. Gold is the more traditional asset class, with an established track record in acceptance and use, with disadvantages being its physical nature, it being hard to transport, hard to divide and, although it has use in electronics, it is limited in developing an intrinsic value. By comparison, bitcoin is highly divisible, easy to transport and send, and has significant scope in developing intrinsic value. 
Emerging market opportunities. Cryptocurrency trading is relatively young. But the world seems to be opening up to bitcoin as more people embrace cryptocurrencies. Bitcoin is becoming more mainstream on a daily basis. The fascination along with the whirlwind market speculation surrounding bitcoin brings unpredictable price swings and volatility, which provides opportunities of massive gains to investors. 
Minimalistic trading setup. Compared with trading traditional asset classes such as stocks, bitcoin trading is minimalistic. You can simply buy and sell bitcoin from a crypto exchange and place them in your digital wallet. Bitcoin's blockchain technology makes cross-border transactions possible and almost instantaneous, unlike the settlement of stock trading orders, which could take days or weeks. It also makes bitcoin immune to any regulation from the government, meaning no banks or financial institutions can block your transactions.
Creating an account on crypto exchange platforms is also easier than it seems. To learn the step by step guide, read here. 
What are the risks of investing in bitcoin? 
Generally, the decision to invest in bitcoin comes down to your appetite for risk. Here are some of the risks you should consider before betting your money on the crypto market: 
Volatility. Bitcoin is considered as a high-risk investment due to its volatile nature. Unprecedented booms, crashes and wild swings have fascinated and baffled investors who have witnessed unexplainable and unprecedented gains and losses over the last decade.
Taking a glance at the price history of bitcoin will show you that its value is capable of sharply rising and declining in a relatively short period of time. For example, in the third week of December 2017, the price reached record highs of $20,000. However, just a few weeks later, the crypto could not sell for more than $10,000. To avoid huge losses, bitcoin investors must keep a close eye on the market. 
Lack or little regulation. The bitcoin market currently operates with no major regulations. The lack of regulation causes the high levels of uncertainty in the market,  resulting in price volatility and manipulation. Additionally, investors and users have raised concerns about the possibility of future restrictions from central banks and governments, which could significantly affect the value of digital currencies or, worse, ultimately kill off the cryptos by banning them. 
The lack of a regulatory framework also leaves users and traders exposed to fraud and malpractice. If you lose private keys or get hacked, there are no government agencies you can turn to and there's probably no way of getting your money back. There are also no intermediaries such as banks that can intervene on your behalf if you lose your money. You're basically on your own. 
If you're planning to trade bitcoin in Australia, you must also be aware of the tax implications. If you hold bitcoin as an investment, the ATO will tax you on any capital gains you make when you sell it for Australian dollar or another currency. 
Threat of online hacks and scams. As the world's most popular cryptocurrency, bitcoin has seen more than its fair share of scams, frauds and hacks. These can range from small-time schemes targeting individuals to breaches that toppled bitcoin exchanges. Other cryptocurrency markets are not facing the same threat because they don't have the same number of users needed to make such schemes profitable to criminals. 
For tips on how to keep your cryptocurrencies safe, read here. 
Lack of chargebacks or refund policies. One of bitcoin's biggest disadvantages is the lack of a standardised policy for chargebacks or refunds, unlike all credit card companies and traditional payment processors. For example, if a user realises a transaction fraud has occurred, you cannot request a refund or cancel the payment. While some newer cryptocurrencies have adopted rudimentary chargeback and refund features, these functions are yet to be incorporated into bitcoin. 
Difficulty in exiting the market. When you are investing in stocks, it's easy to exit from the market. This isn't the case for the crypto market, where ramp-offs are a real issue for many investors. Many exchanges will allow withdrawals in USD only, and if there are options for other currencies, the options are not that many. Majority of exchanges that support fiat currency withdrawals also only accept few leading cryptocurrencies. For the withdrawal to actually go through, investors need to undergo a tedious verification process that can take several months. 
In some cases, bitcoin exchanges allegedly withhold funds for unclear reasons, and the majority of banks are still very sceptical of accepting money from the sale of cryptocurrency. This leaves investors exposed to exchange rates, fees and risks associated with transacting with 'shady' exchanges. While the situation is seeing some improvement, it's hardly ideal. 
Conclusion
For any investment, the main rule is to never invest more than you can afford to lose. In order to buy, sell and hold bitcoin safely, you need to do your homework and be updated on the latest market trends and updates. You can explore our website for more latest scoops and updates about cryptocurrency. 
Forward this article to a friend. Follow us on Linkedin. Join us on Facebook. Find us on Twitter for the latest updates