Try another search or check out these top posts
Invest
Goldman Sachs says bitcoin could hit US$100k despite recent losses
Inflation could drive the price of bitcoin to new heights.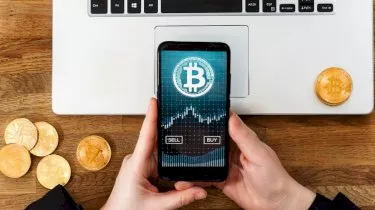 Goldman Sachs says bitcoin could hit US$100k despite recent losses
One of the biggest names in big finance has suggested that the world's biggest cryptocurrency could more than double in value over the next five years.
A report by global investment firm Goldman Sachs has speculated that the price of bitcoin could rise to as much as US$100,000.
Penned by Goldman Sachs co-head of global foreign exchange rates and emerging market strategy Zach Pandl, the report predicted that bitcoin's market share would likely continue to rise over time as digital assets made their way into the mainstream. 
"Bitcoin currently commands a roughly 20 per cent share of the 'store of value' (gold plus bitcoin) market," the report noted.
However, with inflation on the rise and bitcoin growing as a popular hedge against inflation, Goldman Sachs suggested that this could propel the price of the crypto-asset to more than double its current value.
"Hypothetically, if bitcoin's share of the 'store of value' market were to rise to 50 per cent over the next five years (with no growth in overall demand for stores of value) its price would increase to just over $100,000," the report said.
Goldman Sachs analysis also noted that this upward price growth would come independent of other drivers. 
"Bitcoin may have applications beyond simply a 'store of value'—and digital asset markets are much bigger than bitcoin—but we think that comparing its market capitalization to gold can help put parameters on plausible outcomes for bitcoin returns," the report said.
Despite this bold prediction of how high the price of the world's most popular digital asset could go, bitcoin and other cryptocurrencies have struggled to hold onto recent gains.
The final stretch of 2021 saw bitcoin shed as much as 19 per cent of its overall market value.
While these recent losses don't quite eclipse the 35 per cent lost in July's "crypto crash", the downturn has been a blow for crypto investors and evangelists.
Despite this, deVere Group chief executive Nigel Green argued that recent setbacks shouldn't overshadow the performance of crypto-assets like bitcoin during the pandemic.

"For the third consecutive year, bitcoin has outperformed both stocks and gold," he noted.
Mr Green pointed to bitcoin's overall track record for 2021, which left the crypto-asset with a 65 per cent increase in market capitalisation, and noted that many of the factors driving that growth will persist into the new year.

"The bitcoin bashers, the crypto cynics, the digital deniers are out in force at the moment, trotting out the same old stale arguments about cryptocurrencies.
"However, investors who are focused on building their wealth for the long-term should ignore their tired rants. Instead, they should look at the data," he said.
Forward this article to a friend. Follow us on Linkedin. Join us on Facebook. Find us on Twitter for the latest updates
About the author