Invest
Aussies are already paying their bills in bitcoin
Getting paid and paying bills in bitcoin may just be a matter of time.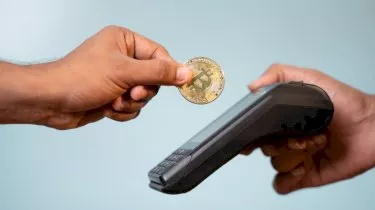 Aussies are already paying their bills in bitcoin
Paying for goods in cryptocurrencies may reach the mainstream sooner than sceptics think.
Research conducted by the deVere group found that more than a third of millennials and half of Gen Z would be happy to receive as much as half of their salary in bitcoin or another cryptocurrency.
DeVere CEO Nigel Green said that the data underscored the fact that younger generations are embracing cryptocurrencies largely because they are digital natives.
"They appear to trust an autonomous decentralised digital currency and payment system over a traditional system where legacy financial institutions and governments are in control," he said.
"They see the inherent value of digital, borderless, global currencies for trade and commerce purposes in increasingly digitised economies in which businesses operate in more than one jurisdiction." 

With growing interest, demand, and regulatory acceptance, Mr Green predicted that the number of consumers willing to have their salaries paid out in bitcoin and other cryptocurrencies would follow suit.

"Cryptocurrencies make a lot of sense in today's world," he said.
Locally, Cointree CEO Shane Stevenson said that the number of Australians looking to pay their bills with bitcoin is growing.

"We've seen our own customers increasingly pay their bills with bitcoin and other cryptocurrencies," he said.
Over the first eight months of 2021, Mr Stevenson said that Cointree had already processed almost twice as many bills as it did across the entirety of 2020.

To date, he said that the company has processed more than 200,000 bills for 18,000 customers and that Cointree isn't the only company seeing this growth in demand. 
With more and more crypto-linked companies moving into Australia, Mr Stevenson predicted this figure could grow exponentially in the coming years.

He argued that the Lightning Network protocol that is used to make transactions on the bitcoin network would pave the way for it to compete with payment giants like Visa and Mastercard.
"If this exponential growth of the Lightning Network continues over the next decade, along with payment channels from the likes of Square and Cointree, bitcoin could grow to become a global currency that's used for everything from paying your mortgage to buying a cup of coffee," he said.
Forward this article to a friend. Follow us on Linkedin. Join us on Facebook. Find us on Twitter for the latest updates
About the author