Try another search or check out these top posts
Invest
A basic guide to virtual currencies
The market capitalisation of virtual currencies surged over a thousandfold since Bitcoin's inception in 2009, but despite its popularity, not many understand what it's all about. Here's a basic guide to digital monies to better understand how they work.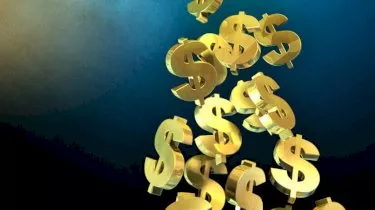 A basic guide to virtual currencies
The market capitalisation of virtual currencies surged over a thousandfold since Bitcoin's inception in 2009, but despite its popularity, not many understand what it's all about. Here's a basic guide to digital monies to better understand how they work.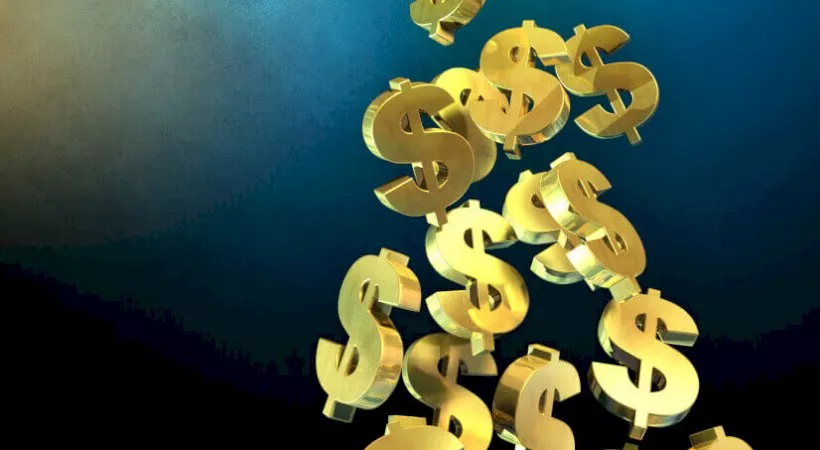 Virtual currencies, also known as cryptocurrency or digital currency, are types of electronic money. They are decentralised and can be used all over the world regardless of local currency.
Some investors see cryptocurrencies as good investments because of the incredible surge in the value of its market capitalisation. However, these digital monies is more complicated than what most people think.
Here we discuss the basics of virtual currencies and why investors need to exercise caution when considering these as an asset for their portfolio.
Is virtual currency similar to physical money?
Virtual currencies and physical money are similar in a sense that they are both used to pay for goods and services. They can also be held as a form of investment and may be taxable depending on how it is acquired and used.
Unlike physical money, virtual currencies are not recognised as legal tenders in most countries. This means merchants are not legally required to accept them as a valid form of payment.
Virtual currencies and taxation
Regulatory bodies have also started cracking down on virtual currencies and, depending on how they are used, the investor may be liable for tax.
For instance, the Australian Taxation Office (ATO) exempts cryptocurrencies worth up to $10,000 if the owner only uses it to pay for transactions. However, it is considered as property if acquired as an investment, which means capital gains tax (CGT) will be charged once the owner disposes of it.
If it is used in a business, the amount received will be subject to goods and services tax (GST). If the 'business' is mining bitcoins or other cryptocurrencies, their earnings will form part of their assessable income.
How do virtual currencies work?
Anyone can offer virtual currencies, so there can be hundreds or thousands of different digital currencies in circulation at any given time. However, each currency is usually designed to only hold a fixed number of 'tokens' in its lifetime.
These currencies are not regulated by central banks, rather, they exist in decentralised databases called blockchains that all users have access to, including the data stored into it. However, that doesn't mean that the data is easy to acquire and reuse. The blockchain's main use is to ensure that a user cannot cheat by using the same tokens for different transactions—similar to counterfeiting—because it acts as a public ledger of legitimate transactions.
Virtual currency owners have public and private keys to verify their transactions. The public key is recorded with every transaction while the private key is used by the sender to sign off or 'legitimise' the transaction.
Storing virtual currencies also require wallets. These wallets may be digital, such as wallets offered by exchanges, or in physical form, such as one's hard drive or a secure hardware wallet. Most wallets simply secure private keys since this is the most important part of virtual currencies, but some can also store tokens.
Where to buy and trade virtual currencies
Virtual currencies may be purchased in cryptocurrency exchanges which require users to open an account and fund it with their local currency. The local currency injected to the account will then be used to buy the cryptocurrency. However, there are some exchanges which allow users to trade directly with other users.
In the case of Bitcoin—currently the most popular cryptocurrency—there are also special automated teller machines (ATMs) in 58 countries that allow people to purchase them.
Risks of investing in virtual currencies
Cryptocurrencies gained popularity in the past decade, especially after Bitcoin's surge in value that some people have begun to purchase them as viable investments. However, these digital currencies can be complicated and potential investors must understand the risks before actually adding it to their portfolio.
These are the risks of investing in virtual currencies:
No legal recourse
No protection
Hacker bait
Extreme volatility
No legal recourse
Cryptocurrencies are not legitimate currencies issued by central banks and the exchanges. They are also traded in exchanges that are not regulated by the appropriate authorities, such as the Australian Securities and Investments Commission (ASIC).
This means that there is currently no legal support available for a virtual currency owner in case their cryptocurrency platform is compromised, their tokens are stolen or any dubious transactions take place.
No protection
Since cryptocurrency is not considered money and it is doesn't come from authorised deposit-taking institutions (ADIs), owners do not have any insurance to fall back on if the exchange fails.
Hacker bait
Several instances of hacking in cryptocurrency exchanges in the past years have already cost virtual currency owners hundreds of thousands of dollars which they can never get back.
Likewise, if the owner keeps their private key in an online wallet or any device that is connected to the internet and is, therefore, hackable, they may not be able to track who stole their virtual money.
Extreme volatility
Depending on an investor's risk tolerance, volatility can be a good or bad thing. However, virtual currencies can increase the risk of loss from volatility to the extremes because it is not backed by physical assets which could determine supply and demand—only the public's speculation.
Consider Bitcoin's performance from the fourth quarter of 2017 to the first quarter of 2018 as an example of how volatile virtual currencies can be.
On October 1, Bitcoin was trading for $5,569.26 and it continued to increase in value to $8,660.70 by November 1. It surged up to $25,410.04 by December 17. However, Bitcoin's value fell to $17,823.22 on the last day of the year and the price continued to fluctuate until reaching its lowest value of $8,702.51 by February 5, 2018. By March 31, the popular cryptocurrency is trading at $9,055.05.
Are virtual currencies a good investment?
Virtual currencies can be a good investment depending on how high the investor's risk tolerance is and how well they can safeguard their private key.
Many experts discourage investing in cryptocurrencies because it is not secured against physical assets, but that doesn't mean a knowledgeable investor cannot earn big from them.
Like all investments, it's best to understand how it works and what risks are involved first. If the investor cannot decide, speaking with a licensed financial expert is highly recommended.
This information has been sourced from the Australian Taxation Office, Crowe Horwath Australasia and XE.
Forward this article to a friend. Follow us on Linkedin. Join us on Facebook. Find us on Twitter for the latest updates
About the author