Try another search or check out these top posts
Invest
Bitcoin records worst monthly performance since May
The world's most popular cryptocurrency has ended a tumultuous 2021 on a sour note.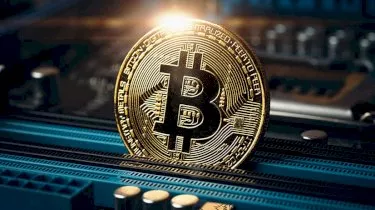 Bitcoin records worst monthly performance since May
The world's most popular cryptocurrency has ended a tumultuous 2021 on a sour note.
The final stretch of 2021 has seen bitcoin shed 19 per cent market value.
Other popular cryptocurrencies like ethereum and Cardano also suffered similar losses during December.
While these recent losses don't quite eclipse the 35 per cent lost in July's "crypto crash", the downturn is still a blow for crypto investors and evangelists.
Despite this, deVere Group chief executive Nigel Green argued that recent setbacks shouldn't overshadow the performance of crypto-assets like bitcoin during the pandemic.

"For the third consecutive year, bitcoin has outperformed both stocks and gold," he noted.
Mr Green said that bitcoin's latest bout of volatility had reignited older debates.

"The bitcoin bashers, the crypto cynics, the digital deniers are out in force at the moment, trotting out the same old stale arguments about cryptocurrencies.
"However, investors who are focused on building their wealth for the long-term should ignore their tired rants. Instead, they should look at the data," he said.
Mr Green pointed to bitcoin's overall track record for 2021, which left the crypto-asset with a 65 per cent increase in market capitalisation, and noted that many of the factors driving that growth will persist into the new year.

According to him, digital money is the inevitable future in an ever more digital world.

"This is increasingly being universally accepted by institutional investors, Wall Street giants, household name investing legends, leading academic institutions, governments, and major multinational corporations," he said.
Acknowledging the infamous volatility of crypto markets, Mr Green asserted that this characteristic isn't necessarily a bad thing for all investors.
"Many investors embrace this short-term volatility for longer-term gains. They use the lower prices of bitcoin and other major cryptocurrencies to top-up their portfolios," he explained.
Looking forward, Mr Green said that the ideologies of "crypto-deniers" should be dismissed and that the performance of crypto-assets like bitcoin should be left to speak for itself.
"Borderless, global, decentralised currencies are the future," he said.
Forward this article to a friend. Follow us on Linkedin. Join us on Facebook. Find us on Twitter for the latest updates
About the author