Try another search or check out these top posts
Borrow
What is a credit card?
Credit cards allow people to buy anything within their credit limit – but when consumers fail to meet the minimum repayments multiple times, the initial debt could balloon from interest.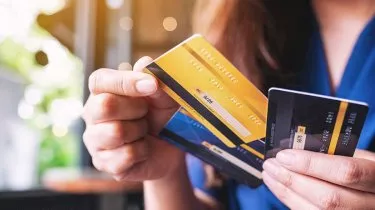 What is a credit card?
Credit cards allow people to buy anything within their credit limit – but when consumers fail to meet the minimum repayments multiple times, the initial debt could balloon from interest.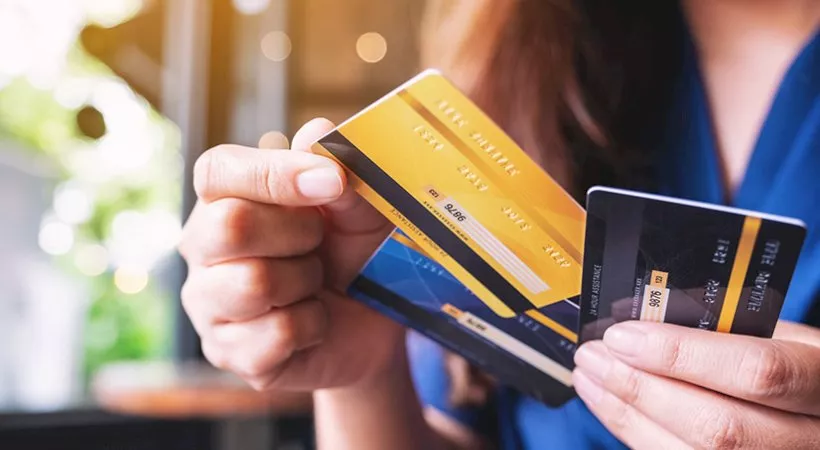 Credit cards may be easily accessible to Aussies, but before applying for one, make sure you know how this credit product works and how to best deal with payments.
What is a credit limit?
A credit limit refers to the maximum outstanding balance that the credit card holder is allowed to have without getting penalised.
How does applying for a credit card impact my credit score?
A credit score is a rating attributed to an individual at a particular period. The rating is based on their credit history, and is used by lenders to determine an applicant's creditworthiness.
Each time you apply for a credit card, the credit provider will request an inquiry on your credit score and each inquiry and application result affects your credit score.
That is, if you have a high credit score and get your credit application approved, the approval may increase your score, especially if you consistently pay your bills on time.
However, lower credit scores may result in rejection, which may further lower your credit score.
How do lenders make a decision on credit card applications?
Credit providers look at current incomes, financial circumstances and credit score to determine whether an applicant would be able to pay their debts.
However, consumers with good credit scores receive better rates and terms because they pose less risk for lenders.
How is credit card interest calculated?
Interest rates are usually indicated "per annum". Issuers show credit card interest rates because it's how the interest adds up annually. However, interest rates are not applied to debt annually but on a daily basis.
For instance, if you have a credit card with a 16.97 per cent interest p.a., a rate of 0.0465 per cent is applied to your balance each day. By the end of a full year (365 days), the total interest that was applied to your balance would be equal to 16.97 per cent.
What credit card should I get?
Based on your spending behaviour, financial health and other needs, figure out which credit card  feature will give you the best returns for your spending.
Low-rate cards
Low-rate cards are credit cards that offer low interest rates to cardholders. This type of card may be best suited for you if there's a possibility that you'll be unable to pay your balance in full each month.


Low-fee cards
Low-fee cards are the direct opposite of low-rate cards. You will be granted low to zero annual and transaction fees, which may extend to foreign transactions. But, in exchange, high interest rates will apply to your transactions if you don't pay your balance in full by the due date.


Rewards cards
Rewards cards will allow you to earn points that you can exchange for rewards points when you spend a certain amount on eligible purchases. But cards with rewards schemes charge a high interest if you don't pay the balance in full before the interest-free period expires.

Rewards schemes vary depending on the credit provider and their partner companies and merchants.


Balance transfer cards
If you have an existing credit card debt and the amount is ballooning due to the high interest rate, you may consider a balance transfer card – preferably one with a 0 per cent interest.


Black, platinum and gold cards
These elite cards are available to high-income earners who have impeccable credit ratings. Given these basic requirements, black, gold and platinum credit cards can offer you a higher credit limit, as well as exclusive perks such as free use of airport lounges.
What credit card is best to use abroad?
Mastercard, Visa and American Express cards are accepted in many countries. However, your needs and the country you will go to would still dictate which card is best to use.
It's best to ask the credit provider if the card you are applying for offers perks when used in the country you will go to or risk being charged with higher interest rates.
What is the best way to pay off my credit card?
It's generally best to pay your credit card balance on time and in full to avoid paying off a larger amount due to interest.
However, if your finances are tight, you may consider paying an amount above the minimum required payment until you are able to pay in full. Paying above the minimum will help lower your interest payments.
Are credit card fees tax deductible?
There are some instances when credit card fees can be deductible if you use the card to pay your tax bill. However, this is generally applicable if you pay business tax liabilities and not personal tax liabilities.
What do I do when my credit card expires?
You can always renew your credit card once it expires by calling up your credit provider. But you may be liable to pay an annual fee for extending your credit card's expiration.
However, you may request to have your fees waived – credit providers may be willing to offer this if you have been a good client.
Forward this article to a friend. Follow us on Linkedin. Join us on Facebook. Find us on Twitter for the latest updates
About the author