Borrow
ShopBack buys itself a BNPL app
The company is looking to broaden its focus from cashback to credit.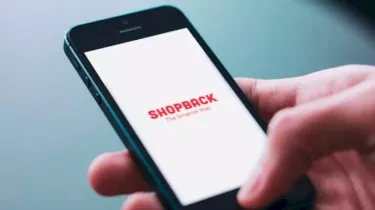 ShopBack buys itself a BNPL app
ShopBack is getting into the business of Buy Now, Pay Later (BNPL), with the company announcing it will be acquiring the Singapore-based hoolah.

ShopBack Australia general manager Angus Muffet said that the move promises to position the company as a one-stop solution for demand generation and user engagement for merchants across the Asia-Pacific.
"Hoolah, combined with ShopBack's position as the market-leading publisher and shopping companion across the Asia-Pacific, will transform the shopping experience for shoppers," Mr Muffet predicted.
Following its launch in 2018, hoolah has expanded across south-east Asian markets. Today, the company works with over 2,000 merchants and offers an instalment-based alternative to credit to consumers across Singapore, Malaysia, and Hong Kong.
Hoolah CEO Arvin Singh said that the two companies complemented one another.

"Hoolah and ShopBack coming together is a natural fit given our similarities in exceptional brand recognition, user demographics, and an aligned vision of placing the customer at the heart of everything," he said.

Nevertheless, those expecting ShopBack's acquisition to pave the way for an Australian expansion may want to hold their breath.

Mr Muffet insisted that the acquisition of hoolah would need to be completed before any consideration could be given to the possibility of launching the BNPL platform in new markets like Australia.
Regardless of if or when hoolah does arrive in Australia, the intent of acquisition is less to do with eating away at the market share of major league BNPL platforms like Afterpay and more to do with the way that ShopBack itself generates revenue.

ShopBack CEO Henry Chan framed the partnership as a win for both consumers and merchants.
"Shoppers get the best deals and rewards, and more flexible payment options, on a single platform. Merchant partners can access a large pool of high-intent shoppers and achieve higher conversions and basket sizes," he said.
In the twelve months prior to the end of September 2021, Australian consumers helped ShopBack gross $610 million in total online transactions value.

The company said that registered Australian membership also grew by over 50 per cent to 1.5 million in the 12 months to the end of June 2021.
Looking forward, Mr Chan predicted that the acquisition and integration of ShopBack and hoolah would only accelerate these growth curves.
"Our best-in-class technology and rich transaction data will enable us to further accelerate the development of the BNPL sector across the Asia-Pacific." 
Forward this article to a friend. Follow us on Linkedin. Join us on Facebook. Find us on Twitter for the latest updates
About the author