Try another search or check out these top posts
Borrow
How do credit cards work?
Nearly anyone can gain access to credit cards, but learning to use these small plastic cards responsibly is necessary to avoid incurring too much debt.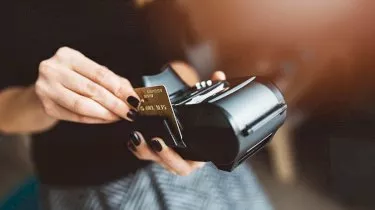 How do credit cards work?
Nearly anyone can gain access to credit cards, but learning to use these small plastic cards responsibly is necessary to avoid incurring too much debt.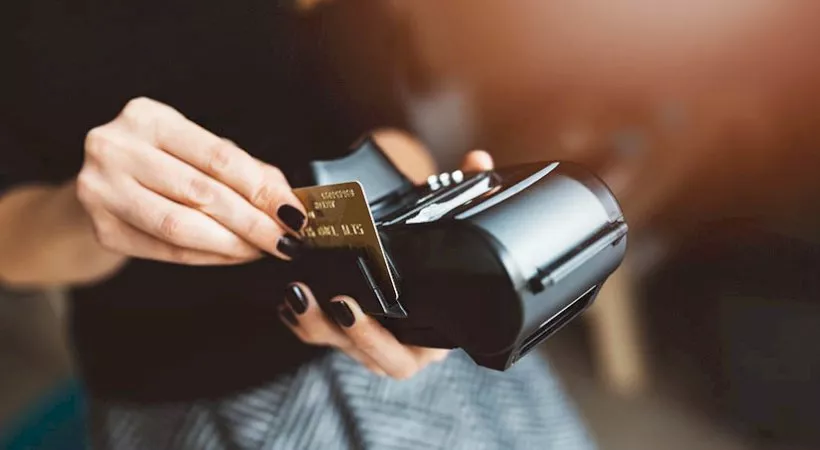 Learn how credit cards work and what differentiates them from other debt products before even applying for one.
Is a credit card better than a loan?
Credit cards and personal loans are both forms of debt, but what makes them different is that the former is a line of credit you can use repeatedly, while the latter has a fixed use and fixed term.
Neither is necessarily better than the other – it all depends on what you need to use the borrowed money for.
For purchasing items or consolidating small debts, a credit card is better. However, a personal loan may be the better choice for purchasing a big ticket item that requires more than 18 months to repay.
Can I buy a house using a credit card as a downpayment?
There are limited instances when you can use a credit card for a house deposit, but all of them create increased financial stress and risk – not to mention you'll be considered a high-risk borrower.
Consider the following conditions if you use a credit card for a house deposit:
You need to have a credit card with a very high credit limit – at least 5 per cent of the property's value.
Since the standard deposit is 20 per cent of the property's value, expect to pay for lender's mortgage insurance.
Credit cards are a form of high-interest debt, so expect to pay an even higher amount for your deposit if you can't pay in full each billing period.
Most lenders prefer deposits to come from actual savings, so the chances of getting approved for a loan using a credit card is slimmer.
If your credit card deposit gets approved, you will still be considered as a high-risk borrower and your loan will be treated as such. This may mean a lower loan amount and higher interest rate.
Given such conditions, using your credit card to buy a home is ill-advised. Consider a home loan instead.
Is a credit card better than a store credit card?
Again, this is a case-by-case basis.
Credit cards can typically be used anywhere a major processing network's brand (i.e. Visa, Mastercard, AMEX) is accepted. This means you have a wider use for regular credit cards.
On the other hand, store credit cards give you more rewards points for purchasing from the issuing store or group of stores. However, you typically can't use the card in other stores unless it is co-branded with a large processing network – but usage in other stores attract a higher interest.
If you simply want rewards for being loyal to a store or group, then store cards are the better option. But if you want a card that you can use for a variety of purchases, consider a regular credit card instead.
Can you use your credit card at the ATM?
Some credit cards may be used at the ATM to withdraw a cash advance. However, the amount you withdraw typically attracts a cash advance fee and higher interest rate.
Likewise, interest-free days don't apply to cash advances.
How can I get a credit card with bad credit?
You may be approved for a credit card despite bad credit, but it's not advisable as this may further ruin your credit score. 
One of your options are store credit cards as these usually accept and approve applicants with bad credit.
Another option, if available with your credit provider, are secured credit cards. These are credit cards wherein the cardholder is required to make a security deposit against the credit limit.
As long as you don't default on your payments, your security deposit will be returned and the card can be turned into an unsecured card after a year.
How do I make a payment on my credit card?
Pay your credit card balance on time and in full before the due date to avoid incurring interest.
Your credit card statement indicates your balance due for the payment period, as well as the minimum amount you have to repay to avoid getting penalised.
If you want to knock down your debt without accruing a large interest, it's best to pay it off in full each statement period. Only paying the minimum will prolong your debt and eventually generate interest.
How to transfer money from one credit card to another 
Since credit cards are debt products, you don't have money in it to transfer to another credit card – unless you have a refund that is debited to your account.
However, you may transfer money you owe from one credit card to another by using a balance transfer card.
A balance transfer card basically pays off your debt in your old cards using the new card. In turn, your debts are consolidated in one account with zero interest for a given repayment period. After which, any balance left will attract a higher interest rate.
Forward this article to a friend. Follow us on Linkedin. Join us on Facebook. Find us on Twitter for the latest updates
About the author