Borrow
Even credit unions are now jumping on the BNPL bandwagon
Community First's new zero interest credit card is available n0w.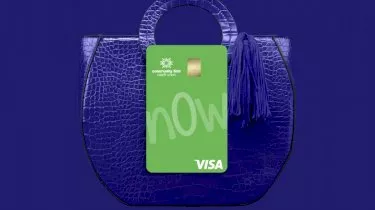 Even credit unions are now jumping on the BNPL bandwagon
Credit unions are the latest corner of the finance world to decide that if you can't beat the appeal of buy now, pay later (BNPL), you might as well try to embrace it.
Community First Credit Union has announced the launch of a new "n0w" credit card designed to compete with BNPL apps like Zip and Afterpay.

"The n0w card will supplement the very competitive suite of traditional credit card products but target consumers that want more simplicity, no interest charges or late payment fees," Community First Credit Union CEO John Tancevski explained.
Instead of interest, Community First charges customers who sign up for the n0w card a monthly account fee that scales with their credit limit.

At the base $1,000 credit limit, this works out to be $9 per month. Bumping up to a $2,000 limit increases this to $14 per month. Finally, maxxing the card out to a $3,000 limit will cost you $19 per month.
Mr Tancevski emphasised the n0w card as an alternative to BNPL products, noting that younger Australians are increasingly shunning traditional credit cards in favour of such payment methods.
"However, with BNPL products, shoppers generally must pay back their debts in relatively quick-fire instalments and will be hit with fees if they are late with repayments," he said.
Likewise, Mr Tancevski argued that relying on BNPL over a credit card can often restrict where consumers shop or result in them signing up to multiple BNPL services in order to shop where they want.

Since Community First's n0w card operates on the existing infrastructure used by Visa credit cards, it doesn't have this problem.

"Merchants also benefit as they aren't hit with additional fees typically charged by BNPL services," he added.
Mr Tancevski noted that the n0w card isn't just the first zero-interest card launched by a credit union, but also the first such credit product to offer cash advances.
"N0w is also the only interest-free card in the market that allows for cash advances, and it will appeal to people who don't like traditional credit cards, as card users don't need to track interest-free days or worry about late fees," he said.
Mr Tancevski said that credit unions like Community First don't have the same financial pressure to generate large profits to pay dividends to investors as banks do, enabling them to deliver that value back to their customers in a way that meets their needs at a competitive price.

"We have recognised that Millennials are looking for innovative banking products and in response, we have developed a flexible and low-cost Visa card that will prove a handy companion when they go shopping," he said. 
Forward this article to a friend. Follow us on Linkedin. Join us on Facebook. Find us on Twitter for the latest updates
About the author