Try another search or check out these top posts
Borrow
Consumers less keen on BNPL once they know the real costs
The more successful BNPL becomes, the greater the risk of regulation.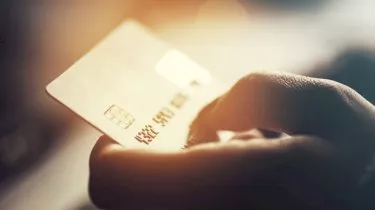 Consumers less keen on BNPL once they know the real costs
While Afterpay continues to dominate the conversation around Buy Now, Pay Later (BNPL), new data suggests consumers are becoming more savvy about who foots the bill for the convenience of not-quite-credit.

According to UBS' latest BNPL consumer survey, awareness of BNPL remains high. That being said, the research noted that consumers are also becoming more aware of the downsides involved.

UBS found that surveyed Afterpay customers said that they would not use it if the app charged them a 4 per cent fee.

Given the Reserve Bank of Australia's (RBA) recent backflip around the exemptions afforded to BNPL apps when it comes to "no surcharge" rules, UBS flagged this as a potential risk for the sector.

"Under the previous rules, BNPL operators were able to force merchant partners to agree not to pass the cost of the transaction onto the consumer by inflating prices accordingly. For other credit cards, this kind of arrangement is not allowed due [to] the RBA's existing 'no surcharge' rules," UBS explained.
However, earlier this year, the RBA concluded that no-surcharge rules give BNPL providers an unfair competitive advantage over competing entities that are prohibited from imposing no-surcharge rules on merchants.
UBS found that consumers relying on BNPL were also generally unaware of its relative cost for merchants.

Once made aware of the high fees that platforms like Zip and Afterpay levy on merchants, as many as 30 per cent of surveyed consumers said that they would no longer use BNPL when shopping at small businesses.
"A significant portion of BNPL users would not use it once they know the true cost, even without surcharging," the report found.
Another insight provided by UBS' latest dataset is that BNPL users in 2021 tended to have average incomes that were 15 per cent higher than non-users.

While these consumers were more likely to be employed, they were also more likely to have debts and be declined for credit cards than those who didn't engage with BNPL.
"We, therefore, see a risk 'free-riders' may use BNPL less if surcharged, causing adverse customer selection (higher credit risks) and lower sales volumes for BNPL businesses," UBS noted.
UBS concluded that simplicity remains the greatest strength of BNPL platforms but warned that increased popularity would increase the likelihood of regulatory scrutiny.

"Most BNPL customers use it for reasons of budgeting, flexibility or convenience. However, a significant proportion of users appear to regard it as a line of credit," the report found.

UBS flagged this widespread perception as a potent source of risk for the sector.

The fear here is that if consumers widely consider BNPL to be credit, this may encourage regulators to act.
"As consumers believe Afterpay is providing these services, the risk they are regulated as such is high in our view," UBS said.
Forward this article to a friend. Follow us on Linkedin. Join us on Facebook. Find us on Twitter for the latest updates
About the author