Try another search or check out these top posts
Borrow
ANZ credit cards to get interest-free 'instalments' in 2022
Visa and ANZ are partnering in a bid to make standard credit card payments as flexible as buy now, pay later.
ANZ credit cards to get interest-free 'instalments' in 2022
Visa and ANZ are partnering in a bid to make standard credit card payments as flexible as buy now, pay later.
Announcing the partnership this week, one of Australia's major banks is set to upgrade its existing credit card offering to give customers the option to pay for online and retail good across interest-free instalments.
When it launches in 2022, ANZ credit card customers will be able to use Visa Instalments to pay as an alternative to standard credit transactions.

"We want to provide our customers with flexibility in how they manage their purchases, which is why we are pleased to work with Visa on launching this new feature," ANZ head of cards and personal lending Mike Shurlin explained.
Mr Shurlin was confident that ANZ customers would benefit from being able to pay in instalment when they want to, while still retaining the option of standard credit transactions for other purchases.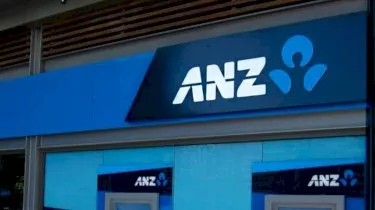 "Having that choice with no need for additional steps means they have a simple and secure feature through their existing card," he said.
Mr Shurlin added that the ability to make instalments was a key feature requested by customers, and that Visa was a natural partner for the bank.
"Visa Instalments ticks all the boxes in terms of its flexibility, security and ease of use, allowing us to add more optionality and create better experiences for our credit card customers," he said.
ANZ said that Quest Payment Systems has already agreed to participate in the rollout of Visa Instalments, with additional merchant terminal operators expected to join on ahead of the launch next year.
The move is being framed by both ANZ and Visa as the latest instalment (no pun intended) in a history of collaboration between the two parties.

Visa group country manager for Australia, New Zealand, and South Pacific Julian Potter said that the development of the feature was a response to overwhelming demand among Australian consumers for buy now, pay later–style (BNPL) financing through existing and trusted financial institutions.

"We're delighted to partner with ANZ to expand Visa Instalments to Australia, bringing ANZ credit card holders the flexibility and convenience of instalment payments in-store and across e-commerce channels, without them needing to do anything new," Mr Potter said.
Even if it doesn't quite put them in direct competition with Afterpay, the move puts ANZ in conversation of a wider push into the BNPL space by major financial institutions in recent times.
The last 12 months have seen payments processing giants like PayPal and Mastercard enter the interest-free instalments niche.

Meanwhile, local Australian banks and neobanks have tried to carve up a slice of the BNPL market with BNPL apps like CBA StepPay and Suncorp's PayLater.

According to a new report by Margeta, Australia is at the front of the pack when it comes to BNPL adoption, with 72 per cent of consumers increasing their use of BNPL over the past 12 months.

"We're seeing a real shift in how consumers are wanting to pay in Australia, which is leading to a surge in buy now, pay later adoption," said Marqeta country manager for Australia and New Zealand Duncan Currie.
Forward this article to a friend. Follow us on Linkedin. Join us on Facebook. Find us on X for the latest updates
About the author