Try another search or check out these top posts
Earn
Ways to fund your side hustle
Starting a business from one of your side hustle ideas can be an exciting prospect, but it's not always smooth sailing if you lack the money to start up or keep your side hustle afloat.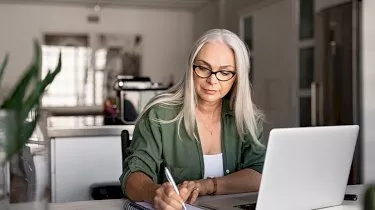 Ways to fund your side hustle
Starting a business from one of your side hustle ideas can be an exciting prospect, but it's not always smooth sailing if you lack the money to start up or keep your side hustle afloat.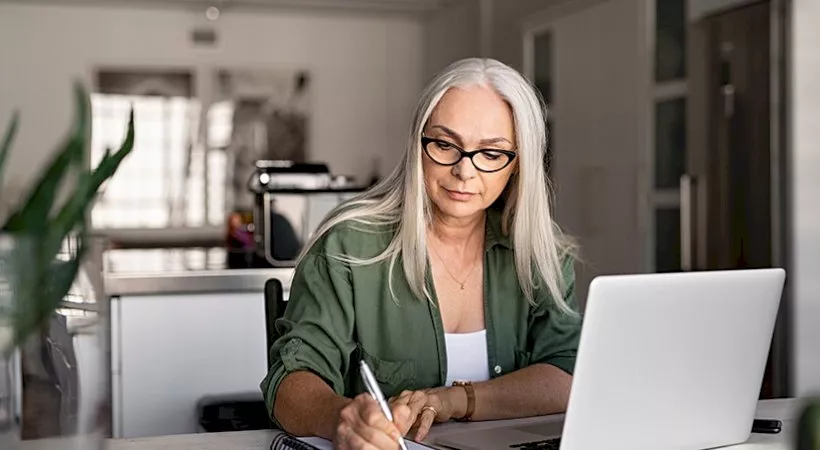 Here are some ideas that can open up opportunities to secure a decent amount of money to support your side hustle.
Save money from your full-time job pay cheque

Your day job – if you have one – may be your most accessible source of money right now, so consider setting aside a portion of your pay cheque for your side hustle. Consider opening a separate savings account where a portion of your salary will be automatically transferred to.

However, this strategy would work best if you already have a clear business plan.

If you don't have a clear plan yet, start by defining your business objectives and creating a manageable time frame. Afterwards, compute how much you will need to get started on your side hustle.

By knowing these, you should have an idea of how much money you need to set aside each payday.

Of course, it's not always that straightforward – salary from your day job may not be enough given your target time frame.

If this is the case, you may try to increase your income by asking your employer for a pay increase, monetisable benefits or a bonus for achieving company milestones.

Optimise your spending
If a salary increase or other means to obtain extra cash from your day job isn't possible, consider evaluating your lifestyle and cutting back on expenses.

There are many ways to cut back on your expenses. nestegg's "Ways to save money: How can I live cheaply?" presents some practical suggestions you may wish to consider.



Hustle for your dream side hustle

Assuming you've already chosen a side hustle to devote your time and energy to but are in need of a significant amount of money, consider taking up other side gigs to save up first.

Your other gigs may be work-from-home opportunities or in a different location.

Consider temporary side gigs
You may earn some extra money from doing other side gigs that you can do in your spare time.

Your alternative temporary gigs may be related to your target side hustle and may be used as a way to improve your skills and knowledge while earning extra income from it.

For instance, you may teach a skill or subject that you have considerable knowledge about, such as web development, writing or cooking. However, You may also take up casual employment in a company in the same line of business you wish to get into in order to learn the ropes.

Job boards and freelancer platforms may help you find people and companies that are in need of skills and services that you can offer.

Take up a part-time job
You may take up a freelance or part-time job during your free time to earn quick cash.

For example, if you wish to start your own local tour company, you may start off by becoming an independent tour guide in specific locations first and learn all about the place and business.

As an added bonus, working a gig or part-time job in line with your potential business can help you form a client, supplier and investor network to boost your portfolio.

Crowdfunding

Crowdfunding has been popular with entrepreneurs who:

- Want to test the demand for their potential product; and,
- Don't want to go into debt to start their business or offer a new product.

In fact, data from 2017 shows that Australia held the fourth-largest market share in the global crowdfunding rankings. Australia holds 0.28 per cent of the global market share, but its crowdfunding volume is worth $1,667,560,000 (US$1,148,520,000)*.

Perhaps one of the main reasons for its popularity is how business owners are able to decide on the type of crowdfunding – or crowdsourced funding – campaigns to launch.

To know more about crowdfunding and crowdsourced funding as a business funding alternative, read nestegg's "Crowdsourcing is the new loans alternative – here's what you need to know".



Apply for a small business loan

If you have a good personal credit history and a promising business plan, you may be able to secure a small-business loan to fund your start-up. Consider applying for business term loans with accredited lending institutions, such as banks and credit unions. 

Business microloans may be an option, but be careful when applying for one. It may be easier to access funding for your business due to fewer requirements but most have higher interest rates compared with term loans.

You may be in a hurry to access funding for your business, but it's best to exercise caution, especially when your business' future financial position is at stake.

Instead of searching and applying for different products, take the time to build a concrete and attractive business plan that would entice lenders to approve your loan.

Read nestegg's "How to get banks to say yes to your business loan" to help with your preparations.

Sell unwanted items

As the old saying goes, "One man's trash is another man's treasure".

If you've accumulated items over the years, do an inventory and consider selling those that you rarely or no longer use for some quick cash.

Go through all your things and separate all items that you no longer need. Dispose of items that are broken and unrepairable then sell the remaining items in a garage sale or online for some extra cash.

You may research prices of similar items and list them in a personal eBay or Amazon account. If you have valuable collectables that you can let go of, you may auction them off to the highest bidder.

Another option is to sell your valuable items in flea markets or auction houses if you want to sell them personally.

Read nestegg's tips for selling stuff online to get started.
*Exchange rates as at 15 September 2019 were $1 = US$0.68874
Forward this article to a friend. Follow us on Linkedin. Join us on Facebook. Find us on Twitter for the latest updates
About the author