Try another search or check out these top posts
Borrow
How to get banks to say yes to your business loan
According to RBA's Access to Small Business Finance report in 2018, lenders claimed that their small-business lending has been slowly growing in recent years. Small businesses and start-ups, however, still have difficulty securing loans from reluctant banks as they are seen as high-risk borrowers.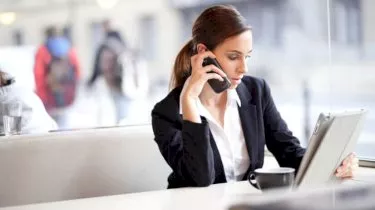 How to get banks to say yes to your business loan
According to RBA's Access to Small Business Finance report in 2018, lenders claimed that their small-business lending has been slowly growing in recent years. Small businesses and start-ups, however, still have difficulty securing loans from reluctant banks as they are seen as high-risk borrowers.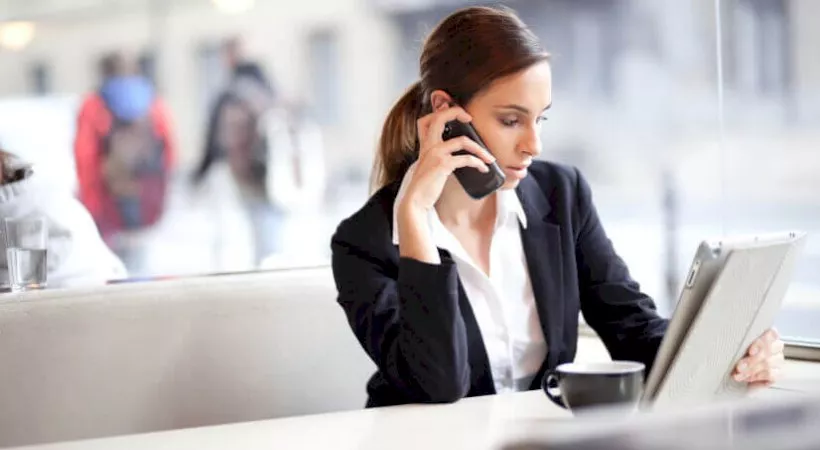 But there are ways for small-to-medium enterprise (SME) owners and start-up entrepreneurs to get a much-needed loan approval – by preparing to defend their application.
So, how do you qualify for a business loan and get positive results? There are five necessary things to do in order to get your bank to say 'yes' to your loan:
Decide on the loan type your business needs
Review and build your credit scores
Understand lenders' eligibility requirements
Develop a strong business plan
Provide collateral
Decide on the loan type your business needs
Different businesses have different needs. Similarly, the type of business financing you apply for must be appropriate to your business's size and needs.
Why do you need business financing?
Review your reasons for wanting to take out a loan and how well you can manage loan repayments based on income and expenses.
Do you need financing because your business lacks the funds to pay for the expenses or do you simply want to keep the business's income flowing freely for business needs.
Think about the specific goals you have for the loan and list the business expenses you will use the money for in order to reach it. Once you've identified your purpose, choose an appropriate type of loan to apply for.
What type of business loan do you need?
There are special types of small-business loans that offer more flexible terms and better rates depending on how the borrowed money will be used.
For instance, you may avail of a commercial real estate loan to build a storage and logistics facility to expand your business instead of taking out a general-use small-business loan. Doing so will help the bank assess your business more appropriately, and you may be able to secure an approval with better terms.
Just make sure that the amount you're borrowing for the business is reasonable.
Calculate the amount of loan you need
You need to ensure that you don't borrow too much or too little money because it can affect your future cash flow. Too much loan means larger payments, while too little may result in insufficient funding for the loan purpose.
As a small-business owner, financial institutions will consider your business as high-risk. Lenders may reject your loan if they think you're borrowing an amount that your business will have trouble paying off.
The best thing to do is to find out how much your business really needs to borrow.
How to calculate the amount of business loan you need
To determine how much your business needs to borrow, you need to compute for it by preparing detailed financial statements and cost projections.
The cost projections should look into the actual cost of everything that the borrowed money will be spent on. Include your business's cash flow (i.e. income and expenses) and other financial projections.
The financial statements, on the other hand, should include your actual or projected profit and loss and cash flow statements.
Providing these documents gives you two advantages:
It will give the lender a good idea of the business's debt-to-income ratio to determine the percentage of your income that is used to pay all other debts; and,
It will increase trust for you because being prepared tells the lender that you've got the financial aspects of your business figured out.
Review and build your credit scores
Lenders typically look into a borrower's credit score when assessing a loan application, and they do the same for businesses.
What is a credit score?
A credit score refers to a score that summarises a person's credit history, including their level of debt and ability to make timely payments – it reflects your creditworthiness.
How to find out your credit score
You can access your credit score for free through legitimate online providers, but it's important to note that different providers use different credit reporting agencies.
It's best to use different providers for a more accurate score.
How is my credit score calculated?
To determine your creditworthiness, credit reporting agencies take several spending, borrowing and debt repayment categories into consideration. 
The final score depends on your, and your business's, track record on the categories below:
Amount of credit: amounts owed and remaining available credit
Payment history: transactions, late payments, overdue and defaults, etc.
Type of credit: credit cards, loans, etc.
New credit: credit score enquiries and new credit applications
Length of credit history: how long each credit account has existed
Bankruptcy: if applicable
All these apply to personal credit scores and business credit scores.
How to get a good credit score
Take note of the above categories that credit scoring agencies consider when calculating your credit score.
As the categories suggest, your credit score basically reflect how good you are at paying off your dues and the money you borrowed. This means you need to exercise restraint with your spending, especially if you usually pay with a credit card – a high-interest debt.
When you use credit, make sure to clear off your balances on time so that missed payments don't show up on the report. Another thing that shows up and negatively affects your credit score are credit enquiries.
Lenders always make credit score enquiries to new credit applications. This means that your creditworthiness drops a little each time you apply – and get disapproved – for a new credit card or personal or business loan.
Understand lenders' eligibility requirements
There are standard requirements for business financing, such as the business plan, financial statements and insurance information. However, some lenders have additional eligibility requirements – especially if the business needs a large sum of money.
What credit score is required?
The minimum credit score borrowers must have varies per lender – some accept 550, while others require at least 650 before they give a favourable rate. The best way to know for sure is to ask the lender.
Another thing to note is that your personal credit score may have a big influence over a loan approval if your business is young or a start-up. 
But while higher credit scores get more attention, there are other factors that may discourage lenders from approving your loan.
Funding amount requirements
The amount you're borrowing should be appropriate for your business's needs, which is why it's important to calculate the amount and prepare cost projections before applying for a loan.
This would give the impression that you're not simply guessing how much money your business requires.
Age of business requirements
The age of your business may increase or decrease the amount of money lenders will be willing to lend you.
According to statistics, more than 60 per cent of Australian small businesses fail within its first three years – with about 20 per cent closing down within its first year. This may justify why lenders are wary of approving loans for new small businesses.
The longer you're able to successfully manage the business, the higher your chances of getting approved – but this also means new and young businesses will have greater difficulty in securing a loan.
Debt-to-income ratio required by lenders
Lenders look at the borrower's debt-to-income ratio – the ratio that measures the amount of debt against pre-tax income – to determine if they have the financial capacity to pay their debts. In this sense, most lenders require that borrowers have a debt-to-income ratio lower than 50 per cent.
For a new business, it's also advisable to keep your personal debt-to-income ratio low and establish a good track record of paying your debts on time.
Required collateral for business loans
You can always forego the collateral and opt for an unsecured loan, but expect interest rates to be higher. An appropriate collateral may convince the lender to give you a more favourable rate, as well as increase your chances for approval.
The required collateral will depend on the type of loan you apply for, so make sure to apply for the right one.
Industry type
Some industries are exposed to more risks and/or competition than others that some banks consider them too risky to lend to. This means you may have a hard time getting an approval or, worse, get rejected and receive a bad mark on your credit report.
Consider checking which industries are considered "risky" by lenders and look for other options before applying for a loan. Being informed may help you score a loan approval and avoid hurting your credit score.
Choose a loan you and your business are eligible for
Finally, you'll have a hard time getting any lender to approve your loan application if you're not applying for one that's appropriate to your business's needs.
For instance, you may apply for a short-term business loan to purchase an equipment the business needs to replace when you can get a better deal with equipment financing.
Before setting up a loan application, make sure to evaluate what your business needs first and compare different types of loans so you get the most favourable terms.
Gather financial and legal documents needed
Being prepared to present all the reasons why your loan should be approved is important. Make sure to bring all the documents you may be asked to present to show that your business is profitable and can pay its debts.
What you need to apply for a business loan:
Bank statements
Revenue statements
Balance sheets
Business and personal tax returns
Your personal financial details
Personal credit score/report
Insurance
Business plan
You may also include other documents that could increase your chances of approval, such as an asset title that can be used as collateral.

Explore Nest Egg for more information on borrowing.
Forward this article to a friend. Follow us on Linkedin. Join us on Facebook. Find us on Twitter for the latest updates
About the author