Try another search or check out these top posts
Earn
Guide to selling unwanted items
It's natural for items in your home to accumulate over the years, but if there seems to be a surplus of rarely used and unwanted items lying around, you may wish to start clearing up your space.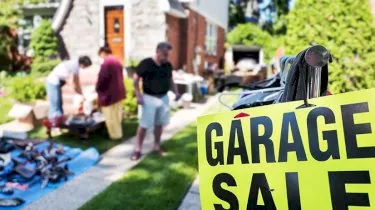 Guide to selling unwanted items
It's natural for items in your home to accumulate over the years, but if there seems to be a surplus of rarely used and unwanted items lying around, you may wish to start clearing up your space.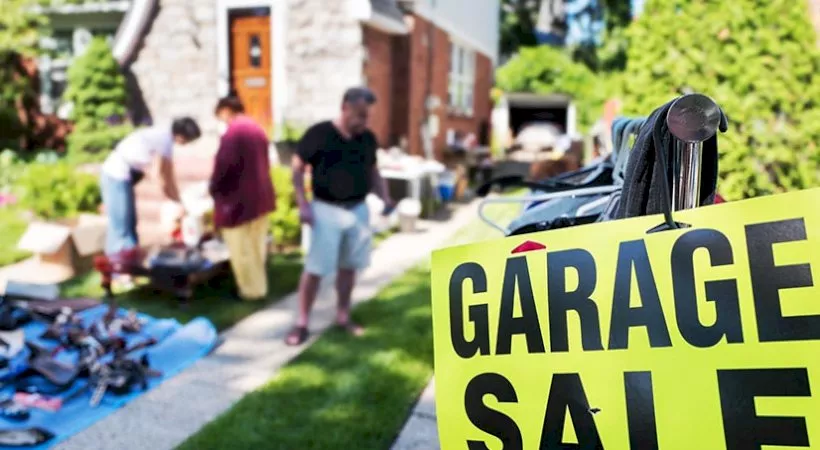 You can make money off the things that are just gathering dust in your home if you sell used items. 
Step 1: Inventory
Do an inventory of your belongings: take a look around your home and go through all your things then separate all items that you no longer need.
Once you've got a pile of pre-loved or unwanted items, go over each one to determine its condition. 
Doing an inventory is important, especially for specific items that may be sold in sets, such as collectables, because the condition of items and completeness of the set can influence its final price.
Items that are broken and unrepairable may be disposed of or, if the item is made of metal, they may be sold to scrap metal dealers.
Step 2: Research and pricing
There are a variety of ways you can sell your belongings but getting the best price for them requires a little extra work.
Specific items, such as professional gears and musical instruments, may fetch a good price.
It's a good idea to search online for the prices of items similar to the ones you will sell so that you have an idea of how to price your own items.
If you have some vintage items you'd like to sell, such as vintage guitars or mementos, you may consider asking a professional to value the items for you. Consider the expense as an investment to fetch a higher price.
Step 3: Selling
There are a variety of ways you can sell your unwanted items and you can choose whichever way you prefer: sell items yourself or leave the selling to someone else.
Garage sale
If you prefer to sell your items at the comfort of your own home or to the members of your community, holding a garage sale is a good way to sell unwanted items.
A garage sale may feel more personal, but you need to prepare everything – from deciding on the sales price and advertising to ingress and egress. Likewise, you need to be prepared for neighbours who will haggle with your set prices.
Make sure that your community allows garage sale before you start one to avoid receiving a complaint or penalty.
Flea market
Your items may receive more exposure and greater demand if you join a community flea market. Just make sure you are aware of any requirements to do so to avoid being penalised for not acquiring proper permits, if any.
Advertise your garage sale or participation in the flea market so that more people will arrive and potentially purchase your items.
Local classified
Another option is to list your item in the local classifieds and wait for an interested party to contact you and make an enquiry or offer.
The only downside is that there's no assurance that someone from your community is interested or when you will actually be able to sell the item.
If you want to gain more exposure, you may consider listing in a classified ad with a larger audience or listing them in online marketplaces.
Online
If you're too busy to organise your own sale or just prefer a digital approach, you may sell your stuff online.
Selling and buying items from online marketplaces are more common nowadays, and it's a good option if you don't like the idea of selling through a garage sale or flea market.
There are many online selling platforms you may consider – eBay, Gumtree and Facebook marketplace are three of the most popular among sellers of second-hand items.
However, make sure that you understand how your chosen platform works before starting your own online listing. Consider the following:
Fees: Find out what fees that you may be charged because some charge fees for listing and sales.


Shipping: Some online marketplace platforms offer sellers storage and shipping of listed items for a fee while others don't.

If you choose a platform that doesn't offer this service, don't forget to take shipping fees into account.


Listing attractiveness: Unless your potential buyers live near you, they'll only be able to look at the item you're selling through your listing – this is why clear photos of the actual items are important.

Make sure to snap a picture of each item and add a detailed description of both the item and its condition so that potential buyers know what they're buying. If the item has minor damages, you'll need to show that as well.

Providing detailed information may help you avoid post-transaction angry buyers.
Pawn shops or cash converters
Finally, if you don't have the time to manage the sale of your own items, you may simply take them all to a pawn shop or the nearest cash converter and they will buy your unwanted items from you.
However, be prepared to receive a lower amount than what you expected because such businesses look out for their own profit.

Explore nestegg for more ways to earn money.
Forward this article to a friend. Follow us on Linkedin. Join us on Facebook. Find us on Twitter for the latest updates
About the author