Try another search or check out these top posts
Earn
How to survive and thrive in the gig economy
What do Uber drivers, Upworkers and Taskrabbiters have in common? They're part of what's often referred to as the "gig economy", comprising millions of Aussie workers.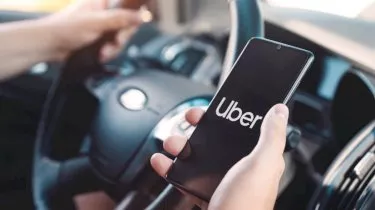 How to survive and thrive in the gig economy
What do Uber drivers, Upworkers and Taskrabbiters have in common? They're part of what's often referred to as the "gig economy", comprising millions of Aussie workers.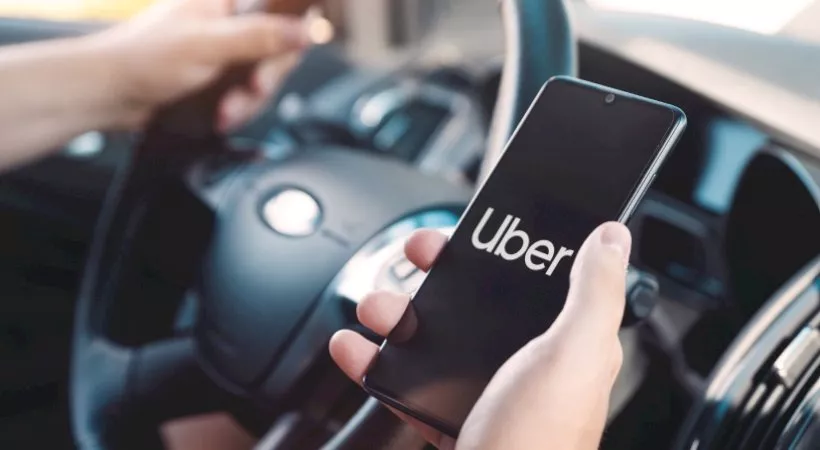 A gig economy is a global market where businesses and contractors (freelancers, independent contractors, part-time workers) set short-term and on-demand professional relationships that are both flexible and skill-based.
Technology is a major enabler of freelance work. Popular digital apps and websites, such as Uber, Lyft, Airbnb, Upwork and Taskrabbit, allow gig workers to work from anywhere as long as they are connected to the internet. It also opens up opportunities for those who want a side hustle in addition to their full-time job or who want to earn a living by taking on work that won't box them in an office setting. It's never been easier to be your own boss from the comfort of your home office or coffee shop.
While there are a lot of advantages if you choose to work as a freelancer, there are also major downsides you should consider before signing up for gig economy jobs. And as the growth of the gig economy shows no signs of slowing down, surviving (and thriving) as a freelance worker has never been more challenging. 
Here is our guide on how you can survive the gig economy and become a successful freelance worker. 
Know your purpose
For many independent workers, work is more than just earning a living wage. One of the main reasons freelancers decide to leave their traditional jobs is to pursue something that is more aligned with their values and interests. For others, it is to find work/life balance. For some people, their side hustle provides extra income that will help them reach their financial goals. Having a purpose for your gig work is crucial to stay motivated. Look back on that purpose when you encounter difficulties to stay resilient.   
Create a routine
Research shows that routines enhance daily focus and performance. Establish a routine that will help send a signal to your brain that it's time to work. This is especially helpful when you are working from home and not in an office setting. Routines give you time to get your thoughts together so you're more equipped to handle whatever the day brings. Choose working hours that you feel you will be more productive and will suit your schedule. 
Whatever routine you set, make sure to set at least a rough start and end time each day. Otherwise, you'll end up just working beyond the standard eight-hour workday and reach a point of 'burnout'.
Determine your rate 
There are a lot of horror stories of gig workers being underpaid for the amount of labor they did. Recently, Uber was under fire after it was revealed that its independent contractors are still earning below minimum wage, even during peak times. 
If you don't charge enough for the work you're doing, you may be overworking just to make ends meet. This is not only demoralising, but also impractical. To have a better estimate of how much your rate should be, ask your fellow freelancers what the market is like for your skills and what their rates are.
However, don't make the mistake of basing your fees and what you need to earn. Make sure that your rate is appropriate to your expertise level and your skill market. You may have to quote a lower rate at the beginning while you're still working out how much you're worth and still competing to get clients. But plan to raise your prices sooner than later. When you've hit the right rate level and you're doing good and reliable work, there's a bigger chance that people will rehire you.  
Organise your finances
Whether you're a part-time freelancer or a full-time independent contractor, you'll be thankful you tracked your finances when tax season comes around. Create an organisational system to keep your business and personal expenses separate. Diligently monitor your income and expenses so you can claim all the appropriate tax deductions. If you need help with your taxes, you can consult a financial adviser or hire a trustworthy accountant. 
As a freelancer, keep in mind that there are things that a company normally would provide that you now must take care of yourself. A recent study showed that workers in the gig economy could face long-term financial disadvantage due to their lack of access to employer-funded superannuation and other basic entitlements. Remember to save for retirement and to get health insurance to make sure all your bases are covered.  
Be prepared for the uncertain times 
Experienced freelancers learn that income in the gig economy is very episodic. When you're first starting out, your income is not stable and may fluctuate. If you're planning to leave the nine-to-five employment to become a full-time freelancer, make sure you have an emergency fund so you have a safety net during the dry spell months.  
Most freelancers make the mistake of jumping at the first opportunity that comes their way to combat uncertainty. However, it's important to select your jobs wisely. See how much you'll potentially earn for the time you will spend doing the job. Don't waste your time on a job that will leave you undervalued and underpaid. Instead of grabbing that job, you can network to find gigs that would actually pay a living wage. 
Improve your time management skills 
Being a gig worker is like having several jobs and bosses, so time management is essential. To see where the hours in your day are going and to give more time to tasks or jobs where more effort is needed, you could consider using a time-tracking app. 
Freelancers sometimes make the mistake of taking on too much work and getting overbooked. Before taking on any job, make sure you have room in your schedule. It's also advisable to do business development and networking during your downtime. 
Networking is a must 
With so many talented freelancers looking to make a career in the gig economy, one of the best ways to stand out is to create a good relationship with your contacts and potential clients by networking. Join forums, online communities and connect with people who can refer you to clients that are seeking freelancers with your skill and expertise. 
Conclusion 
The rapid rise of the gig economy is expected to further increase the number of people working as freelancers. As more employees become more open to non-traditional forms of work, employers are also increasing work-from-home flexibility and independent contract work. In order to survive as a gig worker, remember the purpose you established from the beginning and never sell yourself short. With enough perseverance, resilience and discipline, you may even find yourself thriving in the gig economy. 
Are you part of the gig economy? What are your tips for people seeking to survive and thrive in the gig economy? Share your thoughts! For more tips on how to earn money through side hustles, explore nestegg today! 
Forward this article to a friend. Follow us on Linkedin. Join us on Facebook. Find us on Twitter for the latest updates