Earn
How profitable is running an Airbnb?
Many home owners have joined the Airbnb community as host to earn money. How much profit can you make from this business venture?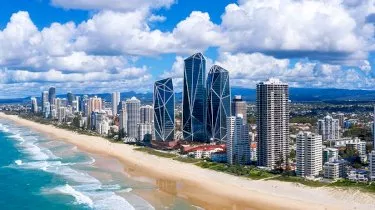 How profitable is running an Airbnb?
Many home owners have joined the Airbnb community as host to earn money. How much profit can you make from this business venture?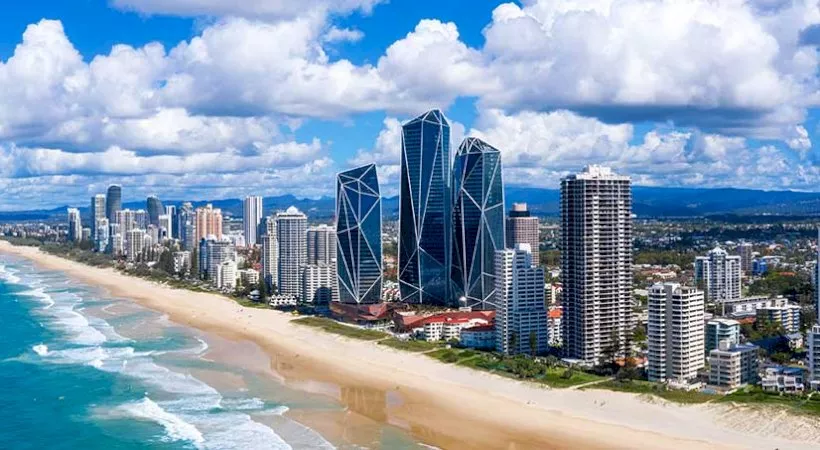 Since its launch in 2008, Airbnb has changed the hospitality industry game. It has set the standard for the new wave of short-term rental services, giving travellers and tourists the option to rent a unit, a room or an entire property rather than staying in a hotel.
For real estate owners and home owners, the digital marketplace platform presented an opportunity to make extra money by renting out their homes or rooms to guests. For the second quarter of 2019, Reuters reported that Airbnb took in more than US$1 billion in revenue. 
Hosts are also cashing in on the Airbnb hype. The home-sharing service company says hosts that have chosen to list their property on Airbnb have earned over US$80 billion. 
Currently, Airbnb has listings in 220 countries and in over 100,000 cities around the world. These figures are seen to continue rising. Data company AirDNA's latest report showed that Australia's short-term rental supply has seen a bump of almost 47 percent or almost 30,000 homes in the market last year. Across the country, these types of holiday rental accommodations generated around $3 billion in revenue. 
With thousands of Airbnb hosts taking a slice of the booming home-sharing service industry, you might be asking, how profitable is running an Airbnb?
How do you make money from being an Airbnb host?
Before becoming a host, you must have an understanding of the financial aspect of Airbnb.
Signing up and listing your property on Airbnb is free. Upon completing your listing, guests will be able to make a reservation request and book your accommodation. 
When someone books your space, Airbnb charges a standard host service fee of 3 per cent of your set price. For example, if you have set a nightly rate of $150  for a room and a guest stays for one night, you will get $145.50 and Airbnb will receive $4.50. This rate can rise up to 5 per cent, depending on the cancellation policy that you have established for your listing. 
Additionally, Airbnb will charge a guest service fee to the person who will rent the property. This fee can range between 5 per cent and 15 per cent, depending on the length of the stay, the type of the Airbnb listing, the final subtotal, and including other undisclosed factors. However, this fee will impact guests only, but not the host's profit. 
When do you get payments from Airbnb?
Hosts receive payment from the booking through the payment option selected and in 24 hours after guests' check-in time. 
But for new hosts, there is a longer waiting period. If you received a booking request on the first day your listing went live on Airbnb (which is very unlikely) it will be 30 days before you will receive your money. However, if you get your first booking after 31 days of registering, you only need for the payment to be received after the standard 24 hours. 
There are several factors that can affect your payout. There may be processing delays that may prevent you from receiving payment within the set timeline. Your profits may also be lower if your weekly or monthly discount has been applied to the booking. It can also be affected by weekend pricing or custom pricing. If applicable, value-added tax (VAT) may be added on top of the Airbnb service fee charge. 
How much money can you make on Airbnb?
Former Airbnb Australian manager Sam McDough said that hosts earn an average of $3,700 a year. However, that figure may vary drastically depending on a variety of factors, such as how frequently you rent out your place and how much your nightly rate is.
It might be surprising to hear, but having a fully booked month doesn't always equate to higher profit. Let us compare the earnings of two hosts:
Host 1: Fully booked, lower nightly rate 
Nightly rental price: $70
Monthly occupancy: 100 per cent
Monthly Airbnb income: (30 x 100 per cent) x $70 = $2,100

Host 2: Partially booked, higher nightly rate
Nightly rental price: $100
Monthly occupancy: 75 per cent
Monthly Airbnb income: (30 x 75 per cent) x $100 = $2,250                                                                                                                                                                                                                                                                                                                                                                                            We can see the second Airbnb host still earned $150 more than the first host despite being partially booked. However, if the price point of the two hosts is the same, the first host will be ahead in profits. Therefore, it is important to be strategic in setting your nightly rates and your bookings when you are an Airbnb host. 
The amount of money you can earn from your Airbnb rental can also vary on the type of listing, the location and how well you list your property. 
For example, listing a property located in one of the capital cities will allow you to set your nightly rate higher due to the high demand for home-sharing services in these high-traffic areas. It may also impact how often your listing will be reserved.
According to OpenAgent, Airbnb rentals in Sydney and Melbourne take in higher average monthly revenues and have occupancy rates compared to other cities despite having a high number of active rentals. On average, Sydney hosts receive a $2, 965 monthly revenue with a 65 per cent occupancy rate and Melbourne hosts receive a $2,939 monthly revenue with a 67 per cent occupancy rate.
Renting out a property near a tourist destination or areas of interest can also make your listing profitable as tourists search out accommodations near these travel hotspots. You must also be aware of the off-season and peak seasons in the area of your listing. 
How much should I charge for my listing?
The nightly rate of your listing can make or break your success as an Airbnb host. You may opt to use the app's Smart Pricing Tool that automatically changes the price of your listing based on several factors, such as demand, seasonality, availability and others. But if you are looking to maximise your profits, you must have the initiative to strategise on your pricing. 
Compare your prices with other listings
One way to have a competitive price is to use the map function on Airbnb or its price comparison tool. It allows you to look at what other people are offering in your area. Make sure that the properties you are comparing with are similar in terms of cost, location and amenities. 
For example, if you are renting out an entire house, filter your search to accommodations that offer the whole place or house. If you are renting your property that is nearer to transport links than competing listings, then you can boost the price of your accommodation. If your property has amenities such as a hot tub and similar accommodations in the area don't have them, you may be able to increase your price. 
Alter the prices throughout the year 
After estimating the average nightly rate, make sure that the price listed by other hosts for their properties is true to what they listed. Some hosts will put some dates at a low rate for a few dates during the year. These days are usually during the off-peak seasons. By doing this, Airbnb will choose to list it at the lower price. But if you check closely, they will have higher rates for the majority of the year. 
Manage the pricing for on and off-peak seasons. If there are festivals or anticipated mass gatherings in your area, you can increase prices due to the high demand. 
How can you maximise your profit?
Now that you are informed on how you can profit from Airbnb, here are ways to maximise your profit from your listing:
Have a strategic listing 
Most first-time hosts disregard the importance of optimising their property's listing, considering the step only as a formality. Without having first-hand experience in your space, potential guests can only make their choices based on listings. That's why making a good impression is important to get guests. 
Become a superhost 
One of the best ways to increase your profit is to become a superhost. A superhost is a host that has a high rating on the Airbnb app, with an average of 4.8 plus out of 5. The high rating indicates that they have provided "extraordinary experiences" for their guests.
Airbnb rewards superhosts generously. As a superhost, your listing will have higher visibility on the platform. Superhost listings get featured in search results, emails and more. You will also be given a separate filter and a special badge on your profiles so your listing would stand out and attract potential guests. 
Due to your increased visibility as a superhost, you will have higher guest acquisition and thus more earning potential. Exclusive rewards are also offered to superhosts. When you refer a new host, you will receive an additional 20 per cent to the standard bonus rate. You are also entitled to a $100 travel coupon for each year that you maintain your status as a superhost.
The path to becoming a superhost is not easy. You must achieve and maintain a 4.8 or higher average rating based on reviews. The listing must have a minimum of at least 10 stays in a year. You must be responsive to guests and maintain a 90 per cent response rate or higher. A cancellation rate of 1 per cent or lower is also a qualification to be a superhost. 
Becoming a superhost will take patience, but the benefits are promising. Putting in the needed time and effort to reach the superhost status can help you gain a higher occupancy rate and more revenue. 
Be aware of costs associated with hosting
Like any other business, there are investments you need to put into your space if you want it to succeed. Make sure the cost you put into your property will not outweigh the average income you will get from being a host. 
Keep track of your upfront cost. This includes expenses for redecorating and refurbishing your space. You may also invest in amenities including basic equipment such as Wi-Fi, security cameras, kitchen appliances and others. 
Additionally, keep in mind that you will also have upkeep costs. A percentage of every booking is going to be used on some type of repair or ongoing maintenance, including carpet cleaning and replacing lost or broken items. 
We have all read the Airbnb horror stories about unruly guests and other unfortunate incidents, so make sure your investment is covered before you start hosting. While Airbnb offers a Host Guarantee (property damage protection of up to US$1 million), you should consider getting additional insurance for your accommodation.
You should also check your local laws about hosting and complete any requirements needed to operate legally. 
This would mean researching how occupancy tax collection works in your area. In some jurisdictions, Airbnb automatically collects and pays taxes on behalf of guests whenever a guest pays for a booking. By operating on the right side of the law and knowing all the regulations, you will avoid incurring penalties from the local government. 
Experts say that hosts should budget for their overall operating expenses to range from 25 per cent to as much as 75 per cent of their total income. But this percentage will also depend on the volume of bookings and how much of the bookings will be outsourced, such as managing the listing and cleaning services.
Forward this article to a friend. Follow us on Linkedin. Join us on Facebook. Find us on Twitter for the latest updates