Try another search or check out these top posts
Borrow
BNPL company accused of unsafe lending
Humm has been named as a recipient of Choice's Shonky Award.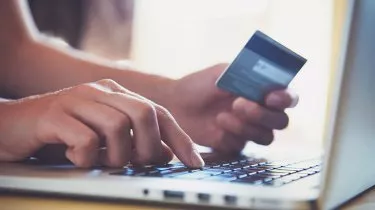 BNPL company accused of unsafe lending
Buy Now, Pay Later company Humm has been accused of unsafe lending practices by consumer group Choice.
Humm was singled out as the recipient of a Shonky Award due to its "dubious checks and balances to keep Australians safe from predatory debt", according to Choice.
"Buy Now Pay Later products have been deliberately designed to avoid safe lending laws," said Choice CEO Alan Kirkland.
"That means they don't need to check whether you can afford to repay a debt before they lend you money. Humm – which is lending people up to $30,000 without a safe lending check – demonstrates just how dangerous these products are."
A Humm spokesperson told nestegg that the company has "rigorous checks and balances" in place to ensure that consumers have the ability to repay.
"We conduct a detailed product suitability check with third-party credit bureau Illion and mandatory income verification on all app-driven purchases in-store and online over $1,000," the spokesperson said.
"We then utilise our own sophisticated credit algorithms to ensure that customers have the ability to repay. With less than 1.5 per cent of customers applying for financial hardship support and our exceptionally low loss and arrears, we know we are getting it right."
Choice said it contacted Humm multiple times to confirm how the company checks whether it is lending safely but failed to receive a clear response.
"Buy Now, Pay Later services need to be held to the same standards as other lenders," said Mr Kirkland.
"These products can be just as complex and dangerous as payday loans and credit cards. People should have the same safety net with Buy Now, Pay Later as they do with other types of debts."
Seventy-two per cent of Australian consumers increased their use of BNPL providers over the past 12 months, according to a report by Marqeta.
Humm was found to be the third most popular BNPL app in Australia for users of the credit scoring platform ClearScore with 22 per cent nominating it as their app of choice, behind Afterpay with 80 per cent and Zip with 49 per cent.
A recent survey of financial counsellors conducted by Financial Counselling Australia (FCA) concluded that Humm was the worst BNPL company for providing hardship assistance.
FCA CEO Fiona Guthrie claimed that the BNPL industry overall was "not doing well".
"One of the reasons for that is because Buy Now Pay Later can be a dangerous product. It's so easy for people to find themselves with multiple accounts and in over their head," said Ms Guthrie.
"We need to see Buy Now Pay Later properly regulated like all other credit products."
In a significant development for the industry last month, the Reserve Bank of Australia said that BNPL providers should remove their no-surcharge rules, which prevent retailers from passing costs onto customers.
"No-surcharge rules give BNPL providers an unfair competitive advantage over entities, such as card schemes, that are prohibited from imposing no-surcharge rules on merchants," the RBA said in its report.
Forward this article to a friend. Follow us on Linkedin. Join us on Facebook. Find us on Twitter for the latest updates