Try another search or check out these top posts
Borrow
MoneyMe completes SocietyOne acquisition
The firm has added a former SocietyOne director to its board.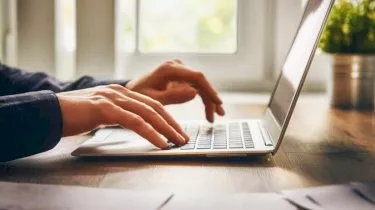 MoneyMe completes SocietyOne acquisition
MoneyMe has announced the completion of its acquisition of SocietyOne while highlighting opportunities for increased revenue, customer and profit growth as a result of the transaction.
The firm said that its loan book size had increased 68 per cent to $994 million, with the migration of SocietyOne's business onto MoneyMe's Horizon platform expected to produce material operating leverage benefits while reducing time to fund from one to two days to one to two hours.
"The SocietyOne acquisition combines two of the most widely recognised consumer credit disruptors to deliver immediate scale advantages and incremental revenue opportunities," said MoneyMe MD and CEO Clayton Howes.
"The strategic value is immense for both businesses, and we are incredibly excited. The opportunity to accelerate growth will be quickly realised by combining the strengths of both brands."
Cost synergy opportunities are also expected to deliver $17 million in savings pre-tax each year through the removal of duplicate functions, systems, premises and processes and the incremental opportunity to lower funding costs through accelerated securitisation.
MoneyMe announced last month that it would raise $25 million of funding to finance the acquisition through existing commitments from Pacific Equity Partners (PEP) rather than through a planned $20 million institutional placement.
As a result of the acquisition, 89 per cent of SocietyOne shareholders elected to receive a total of 66,407,225 shares in MoneyMe, while the remaining 11 per cent were paid a cash consideration totalling to $14.5 million.
Shareholders in SocietyOne now hold a 28 per cent stake in MoneyMe.
The firm also announced that Dave Taylor had been appointed to its board of directors after serving as a SocietyOne director since March 2018.
Mr Taylor has more than 30 years of experience in financial services including retail banking, payment systems, superannuation, wholesale banking, funds management, capital markets and fintech partnerships.
"There are many new innovations we will expand on, including the SocietyOne credit score product which will be brought to the MONEYME customer base and the Banking-as-a-Service (BaaS) partnership with Westpac that we will continue to explore," said Mr Howes.
"We are excited to be [the] leading industry consolidation and fast tracking our journey to become the number one non-bank credit provider in Australia."
Forward this article to a friend. Follow us on Linkedin. Join us on Facebook. Find us on Twitter for the latest updates