Try another search or check out these top posts
Save
How to manage your money
Everyone occasionally loses track of their money, but the situation can escalate if spending outstrips income. It's not too late to change spending habits. Money management can help get a handle on the budget and reign spending in again.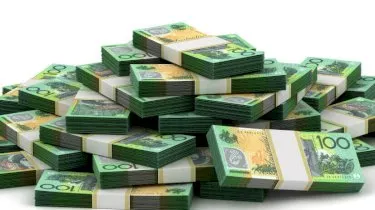 How to manage your money
Everyone occasionally loses track of their money, but the situation can escalate if spending outstrips income. It's not too late to change spending habits. Money management can help get a handle on the budget and reign spending in again.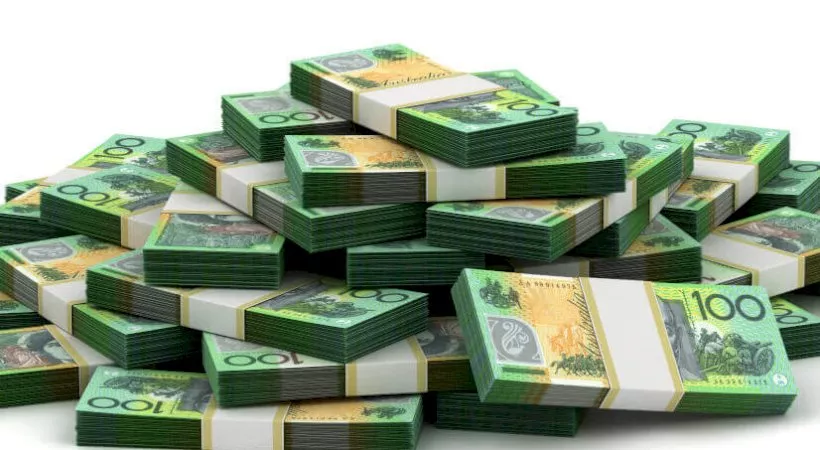 Here is a list of things to consider in order to better manage money:
Sort out finances
The first step is to map out all financial transactions. Collect all recurring bills and recent receipts and list other non-negotiable expenses. Look over all bills and check how much is spent on average and try to find a way to decrease those expenses.
For instance, if electricity bills are too high, determine whether it's the provider's fees or the consumption that's the problem, then work out ways to decrease, if possible.
There may also be recurring but unnecessary things that add up. For instance, several bank fees for owning multiple credit cards. Having a back-up card is fine in cases of emergency, but having too multiple credit cards can increase the temptation to spend money.
Create a budget plan
There are multiple tools that can help prepare a budget. It doesn't matter if the preferred method is through a mobile application, a spreadsheet, or pen and paper, what's important is that all expenses are written down.
Group the same type of expenses together and make sure to write both a total and breakdown of each. For example, bus, train, petrol and car maintenance all fall under 'Transportation.'
The Australian Securities and Investments Commission (ASIC) has a free budget and spending tracker mobile app aimed at helping people meet savings goals.
Pay yourself first
Here's the thing: you work hard to make a living but there are so many expenses waiting to be paid as soon as you get your pay cheque. It's tempting to curl up in a corner to cry when there's barely enough left after expenses, but there's a way to avoid this scenario.
It makes sense to pay yourself first. It means setting aside a percentage or specific amount from each pay cheque for savings before paying anything else.
For example, $10 may be set aside for every $200 earned. There is also a 52-week challenge that begins with a dollar that increments by an additional dollar each week.
So that would be $1 on the first week, $2 on the second, and so on until you set aside $52 on the 52nd week (1 year). After completing the challenge, the total savings would amount to $1,378.
Sometimes this is difficult especially if bills pile up, but prioritising one's needs is also important. If this gets in the way of paying bills, talk to providers to allow installment payments without incurring interest.
Make smarter spending choices
Making smarter choices doesn't only affect how money is spent, it can also positively affect one's lifestyle.
For instance, taking the bus even if the stop is a five-minute walk away instead of flagging a cab everyday could result in decreased transportation expenses. The walk could also help avoid living a sedentary lifestyle.
Another way is to pack lunch instead of frequently buying food at the nearest cafe.
When buying groceries to stock up on items, compare brands and prices instead of just choosing whichever is convenient or popular. Comparison shopping can help determine the best price for each item. Two stores may sell the same item at different prices, with the more convenient store selling at a slightly higher price. Just make sure that the cost of transportation in search of cheaper items do not exceed the total savings.
Make a list of necessary items and jot down prices when shopping. Try to buy groceries after a meal to avoid grabbing unnecessary items.
Develop an 'allergy' to debt
It's not just credit card debt, but debt in all its forms and at whatever value that should be avoided, wherever possible. Only turn to debt when necessary and make sure to pay back in full. The obvious exception is when purchasing things like houses, in which case avoiding debt is very difficult and as such, borrowers should have a debt-management and repayment strategy in place. 
Think hard before purchasing any item. Pay in cash that is left for spending after paying yourself and all the bills.
It may not be convenient but it is important to live within one's means.
Avoid debt by minimising the number of activities that lead to overblown expenses. For instance, schedule fancy dinners with friends monthly instead of weekly. For other nights out, consider trying out smaller restaurants for a gastronomic adventure.
Open an untouchable savings account
Open up separate bank accounts for an emergency fund and personal savings.
The emergency account should be inaccessible unless a real emergency occurs and deposited money should not count as part of personal savings. When there's enough money saved to cover at least 6 months' worth of living expenses, excess savings may be diverted to a growth fund such as a time deposit or investment account.
Make sure that these accounts are not completely locked and that accessibility is not an issue—a steady cycle of short-term investments would be appropriate.
Why is this important when I'm a rock star at my very stable job?
Having a job with benefits and a superannuation with nice, stable investments may seem like a free pass to spend, but accidents or unemployment could happen anytime, whether expected or unexpected. These events do not choose victims or have proper timing, so proper money management can be a valuable safety net.

This information has been sourced from Nest Egg.
Forward this article to a friend. Follow us on Linkedin. Join us on Facebook. Find us on Twitter for the latest updates
About the author