Try another search or check out these top posts
Invest
How your personality is hurting your saving
With half of all Australians failing to save any money each month, it's time for wannabe savers to get in touch with the language of money and their spender personality.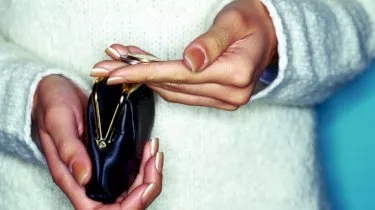 How your personality is hurting your saving
With half of all Australians failing to save any money each month, it's time for wannabe savers to get in touch with the language of money and their spender personality.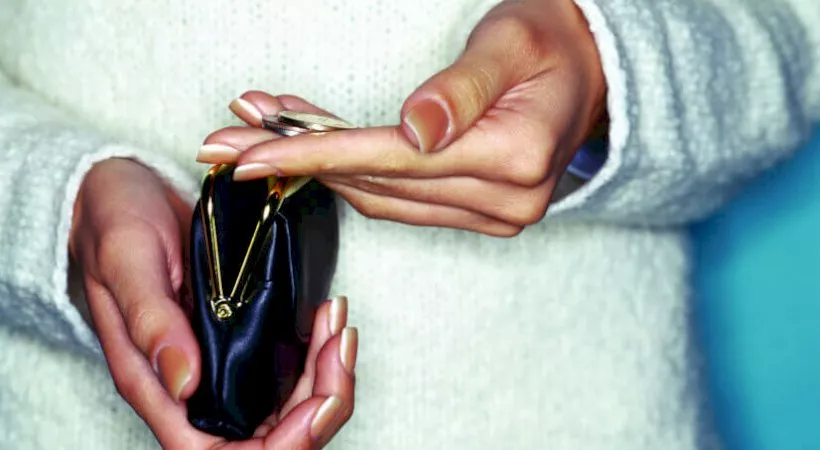 That's according to wealth education expert, Jackson Millan. The wealth mentor explained that as 43 per cent of Australians are living from pay cheque to pay cheque, according to Me Bank data, and it's important to understand the reasons behind spending and the way it impacts daily life.
He said there are seven types of spenders and each spender personality has an impact on how they save:
1.       Cash stasher
This spender enjoys nice things and lives a comfortable debt-free life, but is also without any appreciating assets.
This spender is scared to invest and prefers to keep their money in cash, possibly due to concerns of another GFC.
However: "'The fear of missing out' mentality causes people to make excuses to justify not taking action and puts them into a state of paralysis," Mr Millan said.
"Things like 'the bubble is going to burst' or 'the market is flat' are common excuses stopping people from continuing to work towards the goal. There are those who make it happen and there are those who make an excuse."
He called on cash stashers to consider setting goals and speaking to an expert on how they can meet them.
2.       Cash splasher
This spender is generous and enjoys spending money on friends and family. This spender is able to save for specific goals but lacks motivation unless there is a goal in mind.
Additionally, this saver isn't able to delay gratification and often falls for marketing tricks.
"You are not clear on what you're working towards. It isn't a motivation problem but a vision problem," he diagnosed.
"Stop and think about what you want and why. Make sure you set realistic expectations and long-term goals."
3.       Cash makes me happier
This spender may feel particularly comfortable while shopping but these small expenses creep up over time. This spender, like the cash splasher, could have trouble with delayed gratification.
"You need to monitor where your money is going on a weekly basis. It is important to have the right cashflow structure to ensure you put a cap on your discretionary spending.
"Holding yourself accountable to someone other than yourself also helps."
4.       Chicken Little investor
This spender likes investing and keeping up with investment news. However, they also spend a lot of time buying and selling based on new tips while knowing, deep down, that the market is beating them.
"You tend to lose track of how much you have actually made and only brag about the wins. The problem is you're not clear on what you are working towards. You treat the investment itself as the destination, therefore when it moves in value this triggers your response," Mr Millan said.
"Once you define what your long-term and short-term goals are you will find it easier to see the path there. If you want to reach your goals don't be afraid to ask an expert to get you on the right path."
5.       Points accumulator
This spender is always on the lookout for points schemes and also likes to be in control of their finances, checking all statements and bills for mistakes.
While this spender is generally good at spending, their scarcity mindset means potential growth is limited.
With this in mind, he advised this spender to create a plan with a goal.
"You need to stop worrying so much about the points and start focusing on what you really want in life, whether that be your dream home, sending your kids to a nice school or being able to retire one day.
"By simplifying your financial situation you can have more time to focus on crafting your dream life."
6.       The ignorer
This spender chooses to avoid confronting their difficult finances and struggles to make the minimum repayments.
They also have trouble thinking of their financial strategy and choose to distract themselves from their financial troubles.
"As you are so busy ignoring the reality of your situation, you can't bring yourself to start planning. What you need to do is figure out where you're spending your money and what areas you can save.
"Set a plan in motion and the first step is to begin paying off your debt and then setting aside a nest egg for any unexpected hurdles in the future."
7.       The Midas
This spender turns everything they touch to gold with every year heralding increased wealth. However, this spender is so busy enjoying their life to plan for the future and is also unable to see their wealth begin to dwindle.
"You need to define a destination and have a plan to pursue it," he said.
Like the Cash Splasher, the Midas has a vision problem.
"Because of this, you find it hard to defer gratification or sacrifice your day to day lifestyle given you haven't worked out what you really want.
"Spend some time to ask yourself three questions; 1) what is fundamentally important to you, 2) what are your goals, dreams and aspirations, 3) what is the significant of these goals, dreams and aspirations to you?""
Forward this article to a friend. Follow us on Linkedin. Join us on Facebook. Find us on Twitter for the latest updates