Try another search or check out these top posts
Save
5 ways to financially prepare for disaster
Australia is suffering through arguably its worst emergency season ever – and with families and individuals nationwide dealing with environmental crises, are you prepared for if, or when, the worst happens?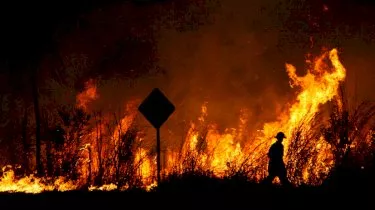 5 ways to financially prepare for disaster
Australia is suffering through arguably its worst emergency season ever – and with families and individuals nationwide dealing with environmental crises, are you prepared for if, or when, the worst happens?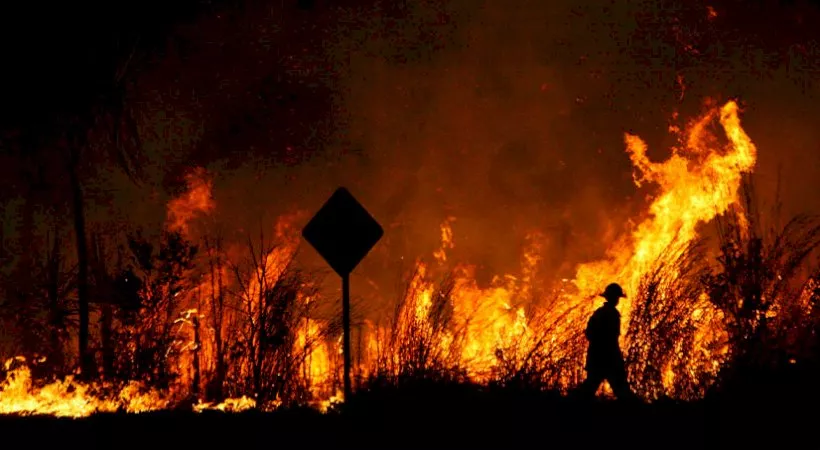 The Ladies Finance Club has put together a checklist to help Australians ensure they are financially prepared for whatever Mother Nature throws at them.
Here is their five-step checklist:
1. Start an emergency fund
Also known as an OMG Fund, Australians should aim towards putting $1000 into a high interest and fee free savings account separate to everyday banking accounts.
Once you have that $1000, build up this fund with three to six months' worth of living expenses – accounting for rent, mortgages, bills, food etc.
Action: Set up an automatic transfer on payday from your bank account straight into a clearly labelled high interest savings account. This should be able to be done either online or by telephone.
2. Safeguard important documents
Keep copies of your irreplaceable financial and non-financial documents in a safe place, protected from fire and water.
These documents might include your birth and marriage certificates, wills, financial certificates, trust agreements, photos, passports and insurance policies.
If you have nowhere safe, the Ladies Finance Club has suggested looking into hiring a safe deposit box, using an external hard drive or backing up documents to the cloud.
Action: Fire and waterproof safes can be bought at Bunnings or online. You should also consider purchasing an external hard drive (that can be placed in a safe location) and uploading copies of documents this way.
For those who prefer to use the cloud, it is recommended you double-check the security measures in place.
If you do nothing else, take a photograph of your important documents on your phone.
3. Ensure your home is insured correctly
According to the Insurance Council of Australia, more than 40 per cent of homes are underinsured.
There are two types of building insurance, as noted by the Ladies Finance Club.
Total replacement cover will cover the cost to rebuild your home to how it was before a disaster, while sum-insured cover will cover your home to a set amount as selected by you.
If you have sum-insured cover, be sure that the amount selected is actually sufficient to rebuild your home.
Your home's contents should also be insured.
Check the types of disasters that will be covered by a policy and check the fine print – most insurers won't cover a home if it is unoccupied for more than 60 days.
The Ladies Finance Club recommends anyone selecting or updating their insurance to look carefully at the Product Disclosure Statement (PDS) to see what policy exclusions apply.
Action: Before choosing a policy, get quotes for at least three policies. Look at what would be covered, what isn't covered and any caps or limits before you settle on one.
Be sure your insurance is up to date and covers recent home renovations or any improvements.
4. Review all your insurance cover
Home and contents insurance isn't the only insurance cover you should be looking at. Check all your policies, including life, income protection, health, motor vehicle and even pet insurance.
The Ladies Finance Club said that whether you own or rent your home, "it's vital that your insurance covers the cost of replacing or repairing your valuable household items and possessions if they are damaged in a disaster".
It recommended keeping written and visual records of valuable items, including laptops, jewellery and artwork.
Again, be sure to check your PDS statements to see what is included.
Action: Take photos of valuables and note down their costs and serial numbers in the cloud. Get expensive items appraised. Utilise free online insurance calculators to help you work out how much your items are worth. Brokers, super funds and independent advisers should also be able to help.
5. 'Grab and get out of there' box
If a disaster strikes, rarely will you have time to prepare your important documents.
While we do live in a time where we can access information via mobile, email and the cloud, the Ladies Finance Club still suggests placing hard to replace documents in one place for easy access in the event you need to grab and run.
Action: Grab a plastic container and put in the following:
1. Cash and card (ATMs won't always work in a disaster)
2. Passport, birth and marriage certificates, wills, power of attorney
3. Inventory of personal belongings if you don't have copies in the cloud (this should include images and serial numbers)
4. Medical prescriptions
5. Copies of all insurance cards and policies
The Ladies Finance Club has also noted a number of charities that can provide support, including the Salvation Army and Red Cross.
Financial support is also provided through the National Debt Helpline, Rural Financial Counselling Service and other free services.
The Australian government can also provide assistance – information is available through disasterassist.gov.au.
Forward this article to a friend. Follow us on Linkedin. Join us on Facebook. Find us on Twitter for the latest updates
About the author