Try another search or check out these top posts
Retirement
Super gender gap shrinks, but ASFA says more work is needed
The average super balance for women has grown at a faster pace than for men.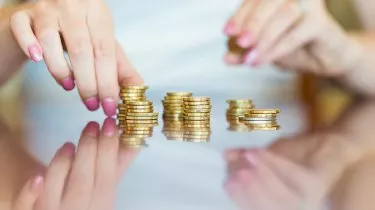 Super gender gap shrinks, but ASFA says more work is needed
A new report has revealed that the average superannuation balance for females grew by 12.0 per cent in the two years to June 2019, compared to an increase of 10.8 per cent for males.
The Association of Superannuation Funds of Australia (ASFA) found that the median super balance for Aussies aged between 60 and 64 was $137,050 for females and $178,800 for males as of June 2019.
Although still representing a gap of 23.4 per cent, ASFA said the difference in retirement savings between genders was well below the 47 per cent gap identified by the Australian Bureau of Statistics (ABS) in 2013-14 for individuals aged between 55 and 64.
"While there is still much work to be done, pleasingly we are starting to move in the right direction in terms of closing the gap between the retirement savings of men and women," said ASFA CEO Dr Martin Fahy.
The overall average super balance was $146,420 for females and $162,280 for males in June 2019, rising to $289,180 for females and $359,870 for males aged 60 to 64.
Females held 42.5 per cent of total super assets, up from 41.9 per cent a year earlier.
ASFA said that despite the improvements, the median super balance of Aussies remained below the amount needed to support a comfortable standard of living during retirement.
"While it will be more than 30 years before most individuals in retirement will have had the full benefit of the Superannuation Guarantee, the proportion of new retirees who are fully self-funded has been increasing," Dr Fahy said.
"Moving compulsory contributions to 12 per cent, as is legislated, together with other targeted policy measures is necessary to reduce the retirement savings gap for many Australians."
One major contributing factor to the super gender gap highlighted by ASFA was the time out of the paid labour force associated with having a baby. Taking two year-long breaks can result in a nearly 10 per cent reduction in the super balance of women after reaching retirement age.
To combat the significant impact of having a child on super balances, ASFA repeated its calls to introduce a $5,000 super baby bonus and require payment of the super guarantee during paid parental leave.
As of 2019, about 320,000 Aussies had a super balance over $1 million according to ASFA, including 80,000 with more than $2 million and 11,000 with over $5 million.
While Aussies aged 60 and above mostly accounted for the high super balances, ASFA said that 370 individuals below the age of 30 had a super balance of $2 million or more.
The report also found that Indigenous Australians and individuals born in non-English speaking countries had significantly lower super balances than the overall population.
Forward this article to a friend. Follow us on Linkedin. Join us on Facebook. Find us on Twitter for the latest updates