Try another search or check out these top posts
Invest
Rising house prices won't budge cash rate: 'Not on our agenda'
The RBA has no plans to increase the cash rate despite rising house prices.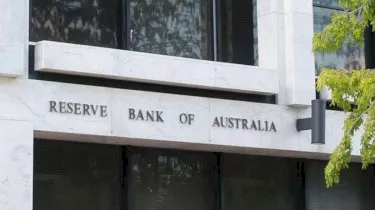 Rising house prices won't budge cash rate: 'Not on our agenda'
RBA governor Philip Lowe has insisted the case rate will not be lifted despite rising house prices.
In an address to the Anika Foundation on Tuesday, Mr Lowe dismissed speculation by some analysts that the RBA may lift the cash rate "to cool the property market".
"I want to be clear that this is not on our agenda," Mr Lowe said.
"While it is true that higher interest rates would, all else equal, see lower housing prices, they would also mean fewer jobs and lower wages growth. This is a poor trade-off in the current circumstances.
"That is not to say that there aren't public policy issues to be addressed here. On the financial side, the issue is the sustainability of trends in household borrowing. We are continuing to watch this closely, with the Council of Financial Regulators discussing possible regulatory steps if lending standards deteriorate or credit growth accelerates too much."
It comes after ANZ predicted that housing prices would increase by more than 20 per cent and more growth into 2022, albeit at a slower pace, with gains of 7 per cent predicted prior to regulators changing macro-prudential policies.
Mr Lowe continued that concerns about housing prices cannot be addressed through bumping up interest rates, but rather by looking at "structural factors".
"The factors include the design of our taxation and social security systems, planning and zoning restrictions, the type of dwellings that are built and the nature of our transportation networks," he said.
"These are all obviously areas outside the domain of monetary policy and the central bank.
"Our job is to achieve the inflation target and support the return to full employment in Australia.
"The package of policy measures we have put in place has us on a path to do that. Delta is delaying progress, but it is not expected to derail our resilient economy."
Last week, the RBA held the official cash rate at an all-time low of 0.1 of a percentage point for the ninth consecutive month.
Prior to Sydney's prolonged lockdown, which recently spilled into the regions and into neighbouring Victoria, speculation was running wild that interest rates would lift before the RBA's long-term deadline of 2024, but the situation has now changed considerably, with the economy under another recession threat.
Forward this article to a friend. Follow us on Linkedin. Join us on Facebook. Find us on Twitter for the latest updates