Try another search or check out these top posts
Invest
25 cryptocurrencies you should know about (Part 3)
The world of cryptocurrencies is hard to keep up with, but here are five you'll want to know about.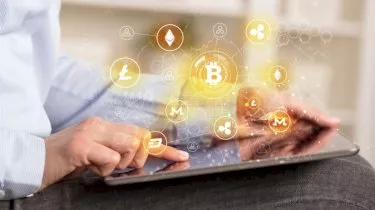 25 cryptocurrencies you should know about (Part 3)
The world of cryptocurrencies is hard to keep up with, but here are five you'll want to know about.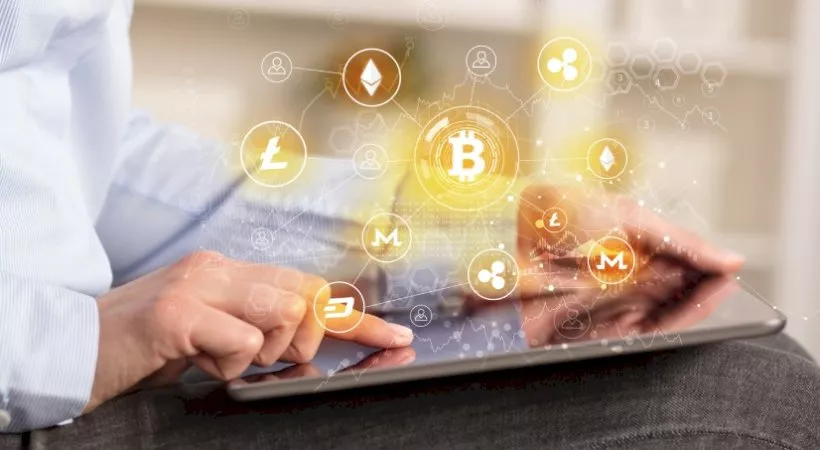 Even if they all rely on the blockchain, not all cryptocurrencies are born equal. It can be hard to know where to start, let alone tease out the differences between different consensus methods.
Nevertheless, if you're looking to bolster your cryptocurrency portfolio with something that's not yet another ethereum-killer, this list might have what you're looking for. 
Monero (XMR)
Monero is a more privacy-oriented take on bitcoin.

Like bitcoin, Monero uses a proof-of-work consensus model. It's a digital ledger that supports digital peer-to-peer transactions made via the XMR token. This is the native cryptocurrency of the Monero blockchain network.

That being said, there are a few differences between Monero and bitcoin potential investors will want to keep in mind.
While bitcoin has a reputation for anonymous payments, time has seen numerous cracks emerge in the myth that payments made using the cryptocurrency are untraceable. To remedy this, Monero adopts a number of measures that make transactions exponentially harder to trace, such as one-use stealth addresses.
Across the board, Monero's take on a digital ledger is significantly more opaque than that of many other cryptocurrencies.

It isn't the only coin focused on privacy, but it's the most well-known for one very good reason: the Ring signature. This design feature obfuscates the identity of transactions made by mixing the details among other transactions made in the same block.

Ultimately, the end goal of Monero is to facilitate transactions that are more secure and private than that of other blockchain networks.
Tether (USDT)
Tether is a type of cryptocurrency called a stablecoin.

Like bitcoin, each Tether token acts as a digital currency within a decentralised ledger.

However, unlike most popular cryptocurrencies, the price of Tether isn't left to market forces. Instead, stablecoins like Tether are pegged to the price of fiat currencies and real-world assets like the US dollar.

Tether essentially allows investors to have a foot in the crypto ecosystem without necessarily subjecting themselves to the risk that comes with the high volatility of the asset class.
Tether tokens are said to be backed 1:1 with a reserve, and act as a source of liquidity within the wider world of crypto investment. Whenever new coins are introduced to the network, an equivalent amount of US dollars is said to be added to the reserve.

Speculators typically don't buy Tether to hold it. Instead, they use it as an intermediary between the traditional and crypto financial markets. 

By buying Tether and then exchanging for other cryptocurrencies via an exchange, investors are able to reduce slippage, cut down on transaction costs and execute trades faster.
Unibright (UBT)
Unibright is looking to make it easier for enterprises to reap the benefits of blockchain solutions.

For businesses that don't have the resources or know-how to build their own blockchain or take advantage of an existing one, they're looking to offer a way to do so. They do this via a framework that simplifies the process of creating and launching a smart contract on blockchains like ethereum.

Rather than have to hire a team of coders, Unibright promises to allow businesses to move processes onto the blockchain via a visual workflow creation process. Ideally, this allows businesses to benefit from the added security and efficiencies of blockchains while also cutting down on the investment needed over the short and long term.
Unibright and the UBT token essentially act as a bridge between businesses and the blockchain. It's a utility-focused blockchain that businesses can use to leverage the benefits of other blockchains. 
Tezos (XTZ)
Tezos is a blockchain network designed to support decentralised applications and transactions.
Beyond its similarities with market leaders like ethereum, the main problem that Tezos looks to solve is the structural volatility presented by hard forks.

Hard forks are the reason why both ethereum and ethereum classic are able to exist alongside one another. A hard fork is when radical changes to a blockchain result in a cryptocurrency essentially splitting into two branches. One with the changes, and one without. 

While such network upgrades can sometimes be necessary, they remain contentious among the crypto community and typically come alongside a period of volatility for the cryptocurrency in question.

To avoid this situation, Tezos uses a unique on-chain governance model that allows the blockchain to implement protocol changes automatically once accepted.

The Tezos network also boasts a unique spin on a proof-of-stake consensus model, called baking. 
Ripple (XRP)
Where ethereum is pitching itself at developers looking to build on the blockchain, Ripple is firmly focused on attracting the investment of banks looking to move money around in a faster and more efficient way. It's a high-tech cryptocurrency designed for the needs of high finance.

Powered by the native XRP token, the Ripple blockchain network promises to professionalise the peer-to-peer transactions that cryptocurrencies allow for to the degree needed to attract the trust and attention of today's financial institutions.

As far as these sorts of transactions go, XRP is faster, cheaper and more energy-efficient than bitcoin.

Rather than rely on proof-of-work or proof-of-stake consensus mechanisms, Ripple uses a unique XRP Ledger Consensus protocol.

In the long run, XRP is looking to act as an alternative to the Society for Worldwide Interbank Financial Telecommunications (SWIFT) infrastructure that most banks currently use to process international transactions. 
Forward this article to a friend. Follow us on Linkedin. Join us on Facebook. Find us on Twitter for the latest updates
About the author