Try another search or check out these top posts
Invest
Why does China hate bitcoin?
Between a recent ban on cryptocurrency transactions and a pledge to crack down on bitcoin mining, Chinese authorities have made their displeasure with the blockchain clear. But why?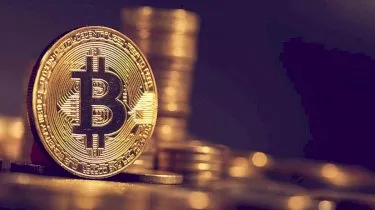 Why does China hate bitcoin?
Between a recent ban on cryptocurrency transactions and a pledge to crack down on bitcoin mining, Chinese authorities have made their displeasure with the blockchain clear. But why?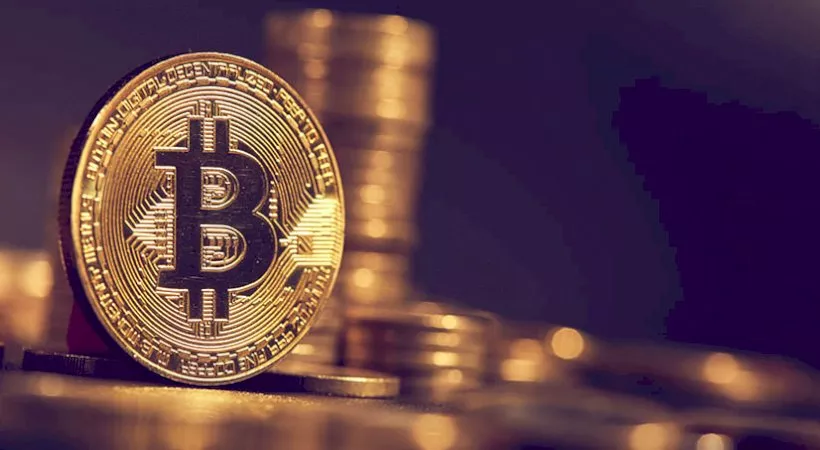 A short history of China's antagonism towards cryptocurrencies like bitcoin begins in 2016 when state authorities acted to shut down any and all crypto exchanges operating in China.

Hong Kong was exempt from the measure, but the message was clear.
As a result, many Chinese crypto businesses relocated to jurisdictions with more favourable regulators like Singapore and Japan.

The golden years
Prior to 2016, China's attitude towards the rise of cryptocurrencies wasn't all that different to that of countries like the United States or Australia.

A logic of wait-and-see dominated. Aside from a 2013 ban prohibiting traditional banks and financial institutions from investing or trading bitcoin, the crypto market was left to grow organically over the eight years between the publication of Satoshi Nakamoto's white paper on bitcoin and the 2016 crackdown.

Although the 2013 ban prevented the use of bitcoin as a tender, it did little to deter the growing crypto mining industry developing in China.
Today, China is estimated to account for as much as 65 per cent of the global hashrate – a metric that measures the total level of computer processing power being used to mine crypto across the world.
Speaking to nestegg, Monash University's Dr Michael Duffy said, "There are various estimates on the amount of Chinese bitcoin mining, but most suggest that China is the largest single player – producing anywhere from 50 per cent to 75 per cent of newly mined bitcoin."

Local factors like Low electricity costs and local manufacturing infrastructure have made China a favourable environment for bitcoin miners looking to take advantage of the Western world's latest rising asset class.
Crypto exchanges also fostered in the years between the 2013 ban and 2016 crackdown. According to Goldman Sachs, 90 per cent of bitcoin trades were paired against the Chinese yuan in 2016. In the years since then, that number has fallen exponentially to around 1 per cent.

The turning point 
In the year following the 2016 crackdown, Chinese authorities followed up with a ban on initial coin offerings (ICOs) and made it outright illegal for local exchanges to trade crypto for fiat currencies. Once again, Hong Kong was excepted from the measures.
While these measures led to many Chinese crypto exchanges relocating or ceasing business entirely, it didn't stop Chinese authorities from following up on the measures only a few months later. In 2018, crypto-to-crypto exchanges found themselves in the crosshairs.

Not long after that point, access to crypto exchanges and ICOs in regions outside of China became the latest thing to become erased from the Chinese internet by The Great Firewall.

Any additional measures, such as a looming crackdown on Chinese bitcoin miners, beyond this point are just additional nails in a coffin built long ago.
Despite its sizeable contributions to the global hash rate, China remains hostile territory for cryptocurrencies like bitcoin and ether.
Why does China hate bitcoin?
While some have drawn a line between more recent crackdowns on bitcoin mining and China's environmental policies, the story being told both inside and outside of China about such measures remains a strictly financial one.

RMIT's Dr Angel Zhong opined, "A more important reason is related to the potential money laundering that crypto can facilitate."
"In addition, the Chinese market consists of a large proportion of retail investors, who are vulnerable to excessive volatility in cryptocurrency," she said. 
If you take the party line at face value, China's ongoing vendetta against cryptocurrencies like bitcoin comes from a desire to reduce market volatility.
In a recent statement issued by the Financial Stability and Development Committee of the State Council, the Chinese government pledged to "crack down on bitcoin mining and trading behaviour, and resolutely prevent the transmission of individual risks to the social field".
Translation: Cryptocurrencies like bitcoin are a "frothy" market. Such markets are risky, and thus dangerous, to the collective wealth of Chinese citizens and the social fabric of the status quo. Therefore, interacting with these volatile markets needs to be discouraged by any means necessary.

However, some experts suggest that the real reason that China hates bitcoin is more complicated.

The argument here is that while Chinese authorities have acted to curtail the explosive growth of the crypto market, they haven't taken the same approach when it comes to the underlying technology: blockchain.
Blockchain > bitcoin
In 2019, Chinese President Xi Jinping called on Chinese companies to seize the opportunity of blockchain and described it as "an important breakthrough for independent innovation of core technologies".
He also provided some insight into why China dislikes bitcoin but remains interested in the blockchain, advocating for a "rule of law network."
Today, the Chinese regulatory environment has become as favourable for blockchain start-ups as it is hostile to cryptocurrencies.

According to LongHash, 10,000+ new Chinese blockchain companies were established in the first seven months of 2020.
Most telling of all is the unveiling of China's "cyber yuan".

A new digital currency backed by the blockchain, the Digital Currency Electronic Payment (DCEP) is already accepted as legal tender in China.

Caroline Bowler, CEO of Australian cryptocurrency exchange BTC Markets, said that "The motivation for China to create their own CBDC is to usurp the global hegemony of the US dollar. The decentralised nature of Bitcoin or other cryptocurrencies is against what they're looking to achieve. So it doesn't come as a surprise when China recently made the call on banning cryptocurrencies to be used as form of payment."

"It is a bit counter intuitive because cryptocurrencies including Bitcoin are built on blockchain technology, whereas China's CBDC is not. Having said that, every government should be looking at technology like blockchain as it underpins the future of financial innovation. China has developed their own Blockchain Service Network is a custom-built public blockchain. The government are encouraging Chinese businesses to use it to build out their blockchain offerings," she said.
As opposed to speculative cryptocurrencies like ethereum and bitcoin, the value of the DCEP is backed by the government in the same way as cash. However, as opposed to the above, China's state-made crypto is a permission-based blockchain.

That means that Chinese authorities have control over who is and is not allowed to use it, plus visibility over every transaction happening on the network at any given time.

Speaking to nestegg, Byron Goldberg, country manager at Luno Australia, said, "The relationship between China and cryptocurrencies is complicated because, on the one hand, you have the country banning its use while citizens continue to mine bitcoin, and on the other hand, you have the country recognising the huge potential for positive change that blockchain offers.
"A central bank digital currency, or CBDC, for instance, has long been touted as a way for governments to improve financial processes and audit trail, ensure that people (and companies) are paying their taxes, and also deliver real-time payments and transactions."
"From a broader point of view, cryptocurrencies may seem to some as a hindrance to the traditional control of fiscal and monetary responses in a country – they are an entirely democratised offering. This undoubtedly has flow-on effects for any government and may worry some more than others, as the latter may appreciate the potential of new, semi-decentralised economics that may be brought into the financial world," he concluded. 
Forward this article to a friend. Follow us on Linkedin. Join us on Facebook. Find us on Twitter for the latest updates
About the author