Try another search or check out these top posts
A Nobel prize winner has told the World Economic Forum that while he considers bitcoin an "interesting experiment", he doesn't predict it will last.
Yale University professor of economics, Robert J Shiller told the World Economic Forum annual meeting in Davos last week that he considers the bitcoin hype the result of "contagious stories about people making a lot of money".
Speaking on a panel with the deputy governor of the Swedish Central Bnk, Cecilia Skingsley, the general partner and co-founder of Index Ventures SA's Neil Rimer and the principal at Radian Partners, Jennifer Zhu Scott, Mr Shiller said: "We are over-emphasizing bitcoin; we should broaden it out to blockchain, which will have other applications.
"We've just seen that both the Cboe (Chicago Exchange) and CME have both created futures markets for bitcoin and that might make it more stable."
But is it even a currency?
Ms Skingsley argued that cryptocurrencies doesn't necessarily count as currency, arguing that they "don't store value, they fluctuate and they're not at a stable rate of exchange".
Additionally, they're not widely acceptable as mediums of exchange – "you don't buy your groceries in bitcoin", she told the audience.
Nevertheless, Ms Skingsley acknowledged that cash as we know it is going out of style.
 She told the panel: "We see a rapid decrease in the value of circulation of notes and coins and as a central bank we are sort of neutral about this.
"We think that people should be able to use the payment methods that they find safe and efficient, as long as they are safe and efficient.
"If we find that there is a need for a public sector digital version, we are looking into what sort of features that would have."
Sweden is currently considering establishing its own digital currency, known as an e-krona which would supplement traditional cash and coins.
"We don't know if we'll use Blockchain, but it will work as a one-to-one exchange rate to the krona," she added.
A potential pathway for developing nations
As Ms Zhu Scott noted, the crypto environment is appealing to some developing countries.
She explained: "A lot of smaller economies now – they start to think if we just make our regulation a little bit more crypto-friendly we can attract a lot of investment and a lot of talent."
Ms Zhu Scott also argued that the current global financial system is out of step with the "seamless" nature of technology. As such, the crypto "breakthrough could happen any time".
"Who's there to say things will not be totally different?"
Continuing, the principal said conversations about bitcoin's volatility detract from bigger picture conversations about what cryptocurrencies mean for the global system.
"The fact that people keep talking today [about], that bitcoin is below $10,000, it's a disaster, or bitcoin is above $10,000 and that's crazy.
"I think the fact that bitcoin is still alive, and attracting so much attention - the fact that we're talking about bitcoin in Davos with a Nobel Prize winner, a central bank governor and a seasoned investor, I think that's a powerful tool."
Forward this article to a friend. Follow us on Linkedin. Join us on Facebook. Find us on Twitter for the latest updates
Join the nestegg community
We Translate Complicated Financial Jargon Into Easy-To-Understand Information For Australians
Your email address will be shared with nestegg and subject to our Privacy Policy
Join The Nest Egg community
We Translate Complicated Financial Jargon Into Easy-To-Understand Information For Australians
Your email address will be shared with nestegg and subject to our Privacy Policy
LATEST POLL
Are you seeking alternatives to equity and property in the next 12 months?
Total votes
: 473
The voting for this poll has ended
Listen to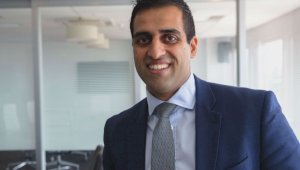 What the heck is with robots and tech - ETFs explained
More podcasts

Find super's sweet spot