Try another search or check out these top posts
Invest
'The history of bitcoin has been plagued with human error'
Human error has meant that while bitcoin is secure, it's not "perfectly secure", a cybersecurity expert has said, warning that with every development comes a unique set of challenges.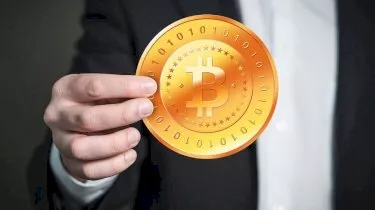 'The history of bitcoin has been plagued with human error'
Human error has meant that while bitcoin is secure, it's not "perfectly secure", a cybersecurity expert has said, warning that with every development comes a unique set of challenges.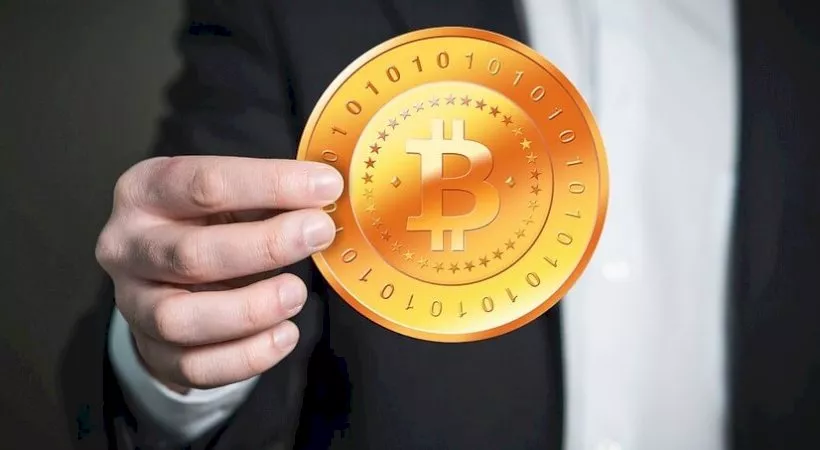 As such, it's crucial that users remember that bitcoin is an "experimental currency", the managing director at Kamino and Midwinter, Julian Plummer told Nest Egg. 
Speaking in a recent Q and A with Nest Egg, he said new entrants to the bitcoin market should consider encrypting and backing up their wallets, making copies of the backup and placing the copies in different places.
"It is also a good idea to not put all your eggs in the one basket and keep your bitcoins [spread] across different wallets," he advised.
Here's what else Mr Plummer had to say:
Nest Egg: What are the most important things bitcoin novices should know about bitcoin security?
Julian Plummer: The main thing to keep in mind is that bitcoin is secure, but it is not perfectly secure.
The building blocks of bitcoin are made up using encryption, and it is the encryption itself that helps make bitcoin a secure currency. The recent events of the #intelbug has shown us that even the smartest people in the room create bugs and nothing (not even computer chips!) is immune to bugs. With bugs come vulnerabilities and new opportunities for hackers to take advantage of.
It is important to remember that bitcoin is an experimental currency which is in constant active development by software engineers. While each new development in bitcoin makes it more appealing, each release comes with its own set of challenges. This may result in increased bitcoin fees over time, slower transaction confirmations, or any number of new security issues.
Ensuring that your wallet is secure is key – this is your responsibility and you should adopt best practices if you want to hold on to your bitcoin. If you are storing your bitcoin online, undertake due diligence on the exchange or online wallet service. Keep in mind that there have been a number of high profile cases of security breached of bitcoin exchanges and online wallets. If your bitcoins have been hacked, there is no getting them back, and certainly no 1300 support number to talk to a friendly customer representative for assistance.
NE: How have these concerns changed over time? What do you see as emerging areas to be aware of?
JP: The history of bitcoin has been plagued with human error, poorly implemented software and bugs that would make even the most hardened software developer throw away his diet coke in disgust.
Known bitcoin issues are categorised as "might be a problem", "probably not a problem" and "definitely not a problem" and this speaks volumes for the nature of concerns with bitcoin.
Bitcoin is a man-made, open-source software – and so as software issues come and go, so do security concerns.
Some high profile concerns include the "51 per cent attack", where if a hacker (or country) controls more than 50 per cent of the bitcoin network's computing power which allows them to modify the ordering of transactions slowing them to double-spend transactions. It is interesting to note that the world's biggest bitcoin miner is Beijing-based and controls nearly 30 per cent of all the processing power devoted to bitcoin mining. So that's going to be an impending problem.
Another looming threat is the rise of quantum computing. Traditional computers must solve complex mathematical problems in order to "mine" bitcoins. The massive calculating power of quantum computers will soon be able to break bitcoin security.
Bitcoins have two security features that guard them from being copied or stolen or copied. This is done using cryptographic protocols that are hard to crack for an ordinary classical computer. The problem is that those quantum computers find those same cryptographic protocols easy to crack – blowing holes in the bedrock of bitcoin's security. This is a clear and present danger for bitcoin with researchers investing possible workarounds to this.
NE: How does bitcoin security and hacker scrutiny compare to that of other cryptocurrencies?
JP: Even with some of the hiccups that bitcoin has experienced over the years, it is still a very strong currency candidate against the other "alt coins". bitcoin has been growing without major security failures for eight years now and has undergone far more "road testing" than its significantly younger competitor coins.
In regards to the many of the other "alt coins", it could be argued that some of their creators act like benevolent dictators over the alt coin community and can bend its rules as they see fit. This introduces further uncertainty and risk into the alt-coin value proposition.
NE: Is there anything you'd like to add, or anything you think is important to note?
JP: It seems to me that the success of bitcoin has been a pyrrhic victory. The increased interest in bitcoin has led to wild fluctuations in its value – which is far from ideal for a budding currency disruptor. These wild fluctuations have led to Microsoft and Steam dropping bitcoin as a payment method.
Steam wrote in its December statement that they "will no longer support bitcoin as a payment method on our platform due to high fees and volatility in the value. These fees result in unreasonably high costs for purchasing games when paying with bitcoin.
The high transaction fees cause even greater problems when the value of bitcoin itself drops dramatically."
The core purpose of bitcoin is for it to be a "store of value", and according to Microsoft it is no longer fit for purpose.
Forward this article to a friend. Follow us on Linkedin. Join us on Facebook. Find us on Twitter for the latest updates