Try another search or check out these top posts
Invest
5 signs of life for bitcoin investors
It's not all bad news for those betting big on the world's most popular cryptocurrency.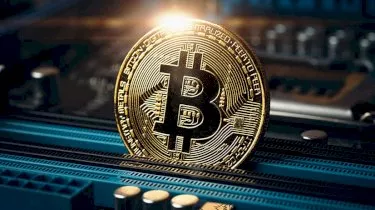 5 signs of life for bitcoin investors
It's not all bad news for those betting big on the world's most popular cryptocurrency. 
It's been a rough few months for crypto investors, but there have been a few silver linings for bitcoin in July.

Here are five signs of life for bitcoin investors hoping the market will reverse course after the record-breaking losses of May and June.
George Soros has made his move on bitcoin
According to reports from TheStreet, Soros Fund Management is now trading in bitcoin.

With 44 per cent annual returns since it was founded in 1970, the Soros Management Fund has been ranked by some in the finance industry as the second most successful hedge fun of all time.

Previously, George Soros has come out against cryptocurrency speculation and called it a 'typical bubble' based on misunderstanding.

At a talk in 2018, he insisted that bitcoin is not a currency.

Back then, Mr Soros argued that "a currency is supposed to be a stable store of value. And a currency that can fluctuate 25 per cent in a day can't be used, for instance, to pay wages because wages could drop 25 per cent in a day. So, it's a speculation based on a misunderstanding."
This latest move suggests that his position on the matter has shifted. Regardless of whether bitcoin is a currency, Mr Soros now presumably believes that there's money in it.
According to Soros Fund Management CIO Dawn Fitzpatrick, crypto assets like bitcoin are at an inflection point that could pave the way for broader adoption in the future and eating into the demand for traditional assets like gold.
Germany's Spezialfond can now carry crypto investment
Germany's 'Spezialfonds' are now able to invest up to 20 per cent of their assets in the crypto market, as per a new law.

Some analysts have speculated that the move could pave for as much as a $415 billion investment into the crypto ecosystem.

Commenting on the news via LinkedIn, WealthColony founder Joseph Hagan called it "a massive development considering the fact that institutional investors and corporate entities have not historically thought highly of cryptocurrency".
JP Morgan optimistic about ethereum's big upgrade
JP Morgan has issued a report claiming that ethereum's move to a proof-of-stake model could pave the way for $40 billion in staking rewards over the next four years.

They suggest that as blockchain technologies become more energy-efficient and staking becomes more mainstream, it'll gain popularity among both retail and institutional investors.
According to the report, "yield earned through staking can mitigate the opportunity cost of owning cryptocurrencies versus other investments in other asset classes such as US dollars, US treasures or money market funds in which investments generate some positive nominal yield."
Bitcoin wasn't the biggest loser in June

Even though the world's most popular cryptocurrency lost market share to altcoins in June, experts say it remains one of the stronger bets that crypto investors can make right now.

According to Arcane Research, it's been a brutal month in the crypto market, and bitcoin has shown its dominant role.
The report noted that despite another red month overall, bitcoin is still outperforming other indexes by a solid margin. They noted that market activity on spot exchanges have begun to rise again, with around $10 billion in BTC changing hands every seven days on average.

Bitcoin started the month of June at a price of $37,294 but ended it at $35,030. This represents a slip in value of approximately 5.5 per cent.

Over the same period of time, ethereum managed to fall 35 per cent to a low of $1,707 before recovering some ground. It ended the month at approximately $2,274.
In short, the world's second most popular cryptocurrency will end the month with a decline of more than 20 per cent of what it started with, while the market leader only managed to rack up losses of about a quarter of that.

Australia just got its second cryptocurrency fund
Following the launch of its crypto fund in April, MH Carnegie & Co has launched its second crypto fund for Australian wholesale investors.

The fund aims to take advantage of inefficiencies within the cryptocurrency, blockchain and DeFi ecosystem without falling afoul of the cryptocurrency market's infamous volatility. They plan to do this via yield farming, arbitrage strategies, options strategies and basis trading.
MH Carnegie & Co said the fund is currently targeting returns of 30 per cent annually.

"In the past year, we've seen the crypto market dominated by retail investors who want to buy bitcoin and HODL in the hope of enormous returns," MH Carnegie & Co principal Mark Carnegie said.
He noted that with so many new investors buying into these incredibly volatile assets, huge price anomalies have developed in the market.

"It's worth noting that these early-stage opportunities won't be around forever. Eventually, once the large-cap traditional players overcome their hesitations on crypto, they will come around in droves and take the same positions we have (but in much greater size) to close these price gaps," he said. 
Forward this article to a friend. Follow us on Linkedin. Join us on Facebook. Find us on Twitter for the latest updates
About the author