Try another search or check out these top posts
Invest
First US bitcoin ETF garners $2bn in trades
The floodgates are now opening for more mainstream crypto assets.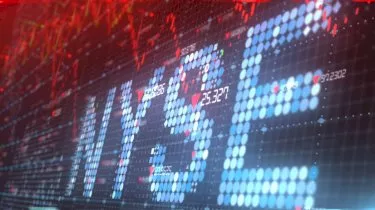 First US bitcoin ETF garners $2bn in trades
Following a formal approval by the SEC last week, the United States' first futures-based bitcoin ETF has begun trading on the NYSE Arca exchange.
ProShares Bitcoin Strategy ETF (BITO) is based on bitcoin futures rather than the holdings of the cryptocurrency, but it remains the first cryptocurrency-linked exchange fund to get the go-ahead from US regulators.
Early reports suggest that ProShares' BITO ETF has already managed to garner more than $1 billion in trading volume, with the fund closing at 4.9 per cent higher than its initial listing value.

Minterest CEO Josh Rogers said that winning the SEC's approval on anything related to bitcoin or cryptocurrencies has been an uphill battle.

"This is proof positive that regulators are becoming less sceptical of crypto, and this gives the markets enormous encouragement," he said.
In the aftermath of the news that ProShares' Bitcoin Strategy ETF would be tradable within days, the price of bitcoin has risen to heights.
According to eToro market analyst Simon Peters, "bitcoin soared last week, closing back in on its all-time high (ATH) as investors bought the news of a new bitcoin ETF".
Mr Peters said that this most recent turnaround for BTC has seen it close in on the previous ATH of $63,569 set back in April 2021.
"Investors will now be watching closely to see if momentum is sustained early this week to tip over that threshold," he said.
Coinsource chief strategy officer Sebastian Markowsky said that the launch of this particular ETF is important for bitcoin's broader adoption within the financial sector.
"There is a huge pile of capital waiting to gain bitcoin exposure by means of those products. This is capital that previously did not have the means to access bitcoin. The importance of this access for the growth of bitcoin can probably not be overstated," he said.
EQIFI CEO Brad Yasar said that the approval of the SEC was ultimately down to pressure from institutional investors looking to gain access to alternative investment vehicles like cryptocurrencies.
"A lot of new interest is building for BTC, but because these entities are not allowed to invest in just anything, they need exposure to BTC in a form that they can invest in. BTC futures ETFs are one of those approved formats," he said.
Mr Yasar suggested that the arrival of bitcoin future ETFs would help cut down on the volatility that deters many from the asset class.

"Bitcoin ETFs are very important because they allow arms-length exposure to bitcoin without actually having to buy and hold bitcoin in a wallet," he said.

"The easier bitcoin investing becomes, the more institutional adoption it will see, and the more growth we will experience across crypto."

Forward this article to a friend. Follow us on Linkedin. Join us on Facebook. Find us on Twitter for the latest updates
About the author