Try another search or check out these top posts
Invest
What are the chances: 10 'outrageous' 2018 predictions
The new year could see women break the glass ceiling, the Austro-Hungarian empire take over the EU and 2017's darling, bitcoin, could even be "thrown to the wolves".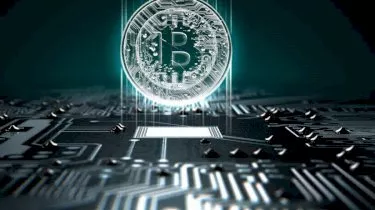 What are the chances: 10 'outrageous' 2018 predictions
The new year could see women break the glass ceiling, the Austro-Hungarian empire take over the EU and 2017's darling, bitcoin, could even be "thrown to the wolves".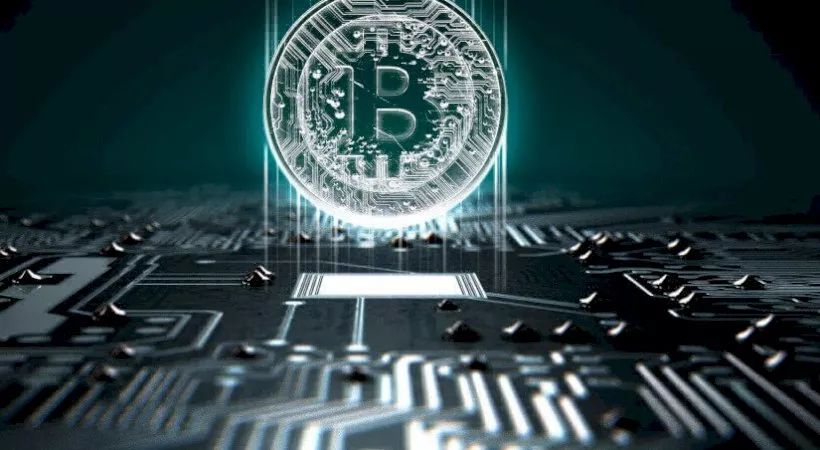 According to online multi-asset trading and investment bank, Saxo Bank, 2018 could herald in a left-leaning USA, a blossoming South Africa and the US Fed could lose independence.
The bank recently released its 10 Outrageous Predictions report for 2018 which focuses on a "series of unlikely but underappreciated events which, if they were to occur, could send shockwaves across financial markets".
The bank's Outrageous Predictions differ to its official forecast for 2018 and instead act as a warning for investors who typically see a 1 per cent chance that these events could occur and as such could have a "potential misallocation of risk".
Chief economist at Saxo Bank, Steen Jakobsen commented on the predictions: "We have published Outrageous Predictions for more than 10 years and think this year's list is one of the best we ever had, encouraging everyone to think outside the consensus box.
"It is important to underline that the Outrageous Predictions should not be considered Saxo's official market outlook, it is instead the events and market moves deemed as outliers with huge potentials for upsetting consensus views."
Head of FX strategy, John J Hardy, who led the project this year, added: "A year ago, many thought 2017 would prove a volatile year, given the seemingly impossible rise of Trump and the shock of Brexit. Instead, we got a year of outrageously smooth sailing that inflated risky assets the world around with nary a storm.
"But in 2018 we see the pendulum swinging back in favour of pronounced volatility risks as the irony of long periods of quiet and complacency in asset markets is that they sow the seeds for future volatility as investors underestimate tail risks and overleverage their bets on a continuation of the cycle."

So, what do they predict?
The Fed could lose independence as the US Treasury takes charge
Noting that both the Republicans and Democrats are vying for a greater share of the populist vote, Saxo Bank predicted that a lack of budget discipline and GOP tax cuts could prompt a recession.
Then, a combination of a weak economy, higher interest rates and inflation could see the Fed without an answer on monetary policy.
"The Fed becomes a scapegoat for the economy's weak performance, a bond market in turmoil and worsening inequality. The Treasury takes on emergency powers and forces the central bank to cap US government yields to 2.5 per cent on long bonds to prevent a bond market meltdown, a policy which was last in place in the immediate aftermath of World War II," Saxo Bank predicted.
Bitcoin is "thrown to the wolves"
Saxo Bank said bitcoin will hit a $60,000 peak in 2018 and a market capitalisation of more than $1 trillion. Further, the arrival of the bitcoin futures contract in late 2017 will trigger a surge of investor interest.
"Before long, however, the Bitcoin phenomenon finds the rug torn out from under it as Russia and China move deftly to sideline and even prohibit non-sanctioned cryptocurrencies domestically.
"After its spectacular peak in 2018, bitcoin crashes and limps into 2019 close to its fundamental "production cost" of $1,000," the analysts warned.
Tencent beats out Apple to be "market cap king"
Given that China remains the world's most populous country and also a country with a standard of living improving rapidly, its capital markets and reform programmes are also opening up.
This in turn is fuelling a rise in investor sentiment, particularly evident in Chinese technology stocks. Market leader Tencent's shares grew by 120 per cent this year, moving into the top five around the world in terms of market cap.
"In 2018, though, Tencent leaves the other giants in the dust with its shares advancing another 100 per cent despite the company's already enormous size, stealing the world market cap crown from Apple at well above $1 trillion."
Saxo Bank also predicted that women will "crash the glass ceiling", the South African Spring will see South Africa "blossom" as a "wave of democratic transition spreads across sub-Saharan Africa" following the forced resignation of Robert Mugabe, Zimbabwe's long-term president in late 2017.
A schism in the EU could see the European political "centre of gravity" shift from the Franco-German power centre to Central and Eastern Europe.
China could roll out a yuan-based crude oil future, while the Bank of Japan bids farewell to its control of the yield curve and resorts to quantitative easing measures.
Meanwhile, a "flash crash" in the stock markets could see volatility spike and US voters swing hard to the left as Millennials and their distaste for President Donald Trump's policies come of age.
Reflecting on the predictions, Mr Hardy said: "Our predictions this year aren't just about market crash concerns.
"We wax outrageous on everything from major central banks losing their policy mojo and a new political crisis in the EU, to China eroding the US dollar's reserve currency status and a new political spring welling up in southern Africa.
"We may or may not get any of these right but that isn't the point. Rather, our task here is to stimulate debate and thought on what outrageous direction things may head at major inflection points like those that 2018 will inevitably bring."
Forward this article to a friend. Follow us on Linkedin. Join us on Facebook. Find us on Twitter for the latest updates