Earn
How to find a tax agent you can trust
The Tax Practitioners Board is ending the financial year with a warning.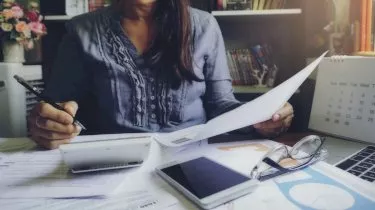 How to find a tax agent you can trust
On the eve of a new financial year, the Tax Practitioners Board (TPB) cautioned against using non-registered tax agents. 
"We know that taxpayers place a lot of trust in tax agents, but we'd warn people to remember the adage that sugar and salt can look the same," said TPB chair Ian Klug.
"Just because someone offers to deliver a large tax refund or has been recommended to you by a friend or colleague doesn't mean that the person will deliver a competent and legal service," he said. 
While 88 per cent of taxpayers hold a high level of trust in their tax agent, the TPB pointed to current proceedings in the Federal Court against Nathan Williams as an example of what can happen when that trust is exploited.
The TPB said that Mr Williams had his tax agent registration terminated at the end of 2018 due to serious misconduct, but has continued to operate using his clients' myGov accounts.
According to Mr Klug, "Dealing with an unregistered preparer this tax time can cost you thousands of dollars in bills and penalties and can put your personal and financial information at risk."
"If anyone asks for your myGov details, it should raise an immediate red flag," he said.
The Australian Taxation Office (ATO) has previously warned against using unregistered tax agents. 
In 2019, ATO Assistant Commissioner Karen Foat said, "These unregistered preparers pose a threat to vulnerable taxpayers and risk the reputation of registered tax agents."
"They pretend to offer legitimate services to the community, but in reality they pose a serious threat not only to the people that use them, but to the broader community and the tax system as a whole."
"Unfortunately, we see too many instances where people have unwittingly used an unregistered preparer, which has resulted in a significant tax debt and loss of money. We also see instances where people do not receive their refund, or where fraudulent claims are lodged in their name without their knowledge."
Speaking to nestegg earlier this month, Ray Jaramis, Employment Hero's head of financial wellness, said there are several red flags that consumers should keep an eye out for when deciding on their accountant.
"You want the confidence that the accountant understands your problems and is a subject matter expert in the solutions," he said.
Asked what overlooking these red flags could cost taxpayers, Mr Jaramis said, "Going to a professional accountant doesn't absolve you of your responsibility as a taxpayer in Australia."
"The fact of the matter is that if you're the one signing off that the tax return is true and accurate, then you are going to want to make sure that it is."
3 tips from the TPB this tax time
Check that your tax practitioner is registered on the public register at

www.tpb.gov.au/onlineregister

.

Never share your myGov password with anyone – doing so puts your personal information at risk. You should not be charged by anyone to lodge or prepare your tax return through your myGov account.

Refer to the TPB's useful guide to

take the guesswork out of tax time

.
Forward this article to a friend. Follow us on Linkedin. Join us on Facebook. Find us on Twitter for the latest updates
About the author