Try another search or check out these top posts
Earn
More than half of Aussies get stressed at tax time, survey finds
Many taxpayers feel that they may be missing out on deductions in their tax returns.
More than half of Aussies get stressed at tax time, survey finds
Many taxpayers feel that they may be missing out on deductions in their tax returns.
As the end of the financial year approaches, a new survey has revealed that 56 per cent of Aussie taxpayers find tax time to be stressful.
Commissioned by cloud-based tax software TaxTank, the survey indicated that 54 per cent of taxpayers were not confident they were claiming all of their deductions while 19 per cent said that they were sure they were missing out.
"It's not uncommon for taxpayers to feel stressed at tax time - it's often a mad rush to consolidate expenses for a looming deadline where you have no idea what the outcome might be, especially if you're planning to self-lodge," said TaxTank founder Nicole Kelly.
"You're also having to spend countless hours trawling through transactions and searching for receipts and knowing you're missing things - nobody wants that."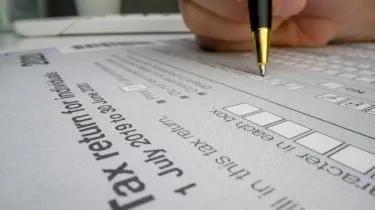 TaxTank linked the stress and lack of confidence reported by taxpayers to the time that is typically dedicated to taxes, as 49 per cent of respondents suggested that they spend less than four hours each year managing their taxes.
"It might sound counterintuitive at first, but taking just a few minutes every week to proactively manage your expenses and possible deductions can actually save you a lot of time, not to mention reducing stress and greatly improving the outcome of your return," said Ms Kelly.
Keeping receipts and documents in a folder was the most popular method for managing taxes with 31 per cent of Aussies, while 10 per cent described their system as a mess.
The survey also found that the expanded low and middle-income tax offset announced as part of this year's budget would drive 36 per cent of taxpayers to lodge their returns as soon as possible.
However, 24 per cent said that they were not aware that the offset had been increased by the federal government.
In terms of other views on taxes, 28 per cent of Aussies believed they paid too much tax and 25 per cent felt they were getting ripped off.
Additionally, 42 per cent of respondents said they had a distrust for the ATO and 10 per cent felt the tax return process was unfair due to its complexity.
"There's clearly varying elements of confusion, ambiguity and distrust when it comes to paying tax, and our view is that most of these issues can be alleviated with increased transparency and planning," Ms Kelly concluded.
"Having the visibility and ability to actively manage your tax position 24/7 gives Australians the certainty they want to see and feel, when it comes to managing their tax."
Forward this article to a friend. Follow us on Linkedin. Join us on Facebook. Find us on X for the latest updates