Try another search or check out these top posts
Earn
Make money in today's economy: Is a side hustle right for you?
Taking up a side hustle means voluntarily taking on additional work or projects outside of your employment for the purpose of generating additional income.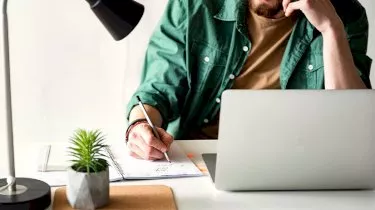 Make money in today's economy: Is a side hustle right for you?
Taking up a side hustle means voluntarily taking on additional work or projects outside of your employment for the purpose of generating additional income.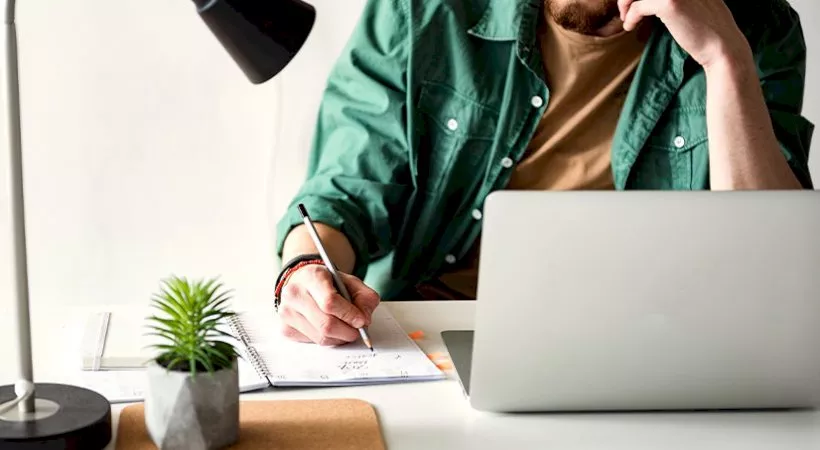 Balancing full-time employment and a side hustle can be challenging. Before you even consider taking up a freelance job or starting a side business, consider first if you're up for the challenge.
Is a side hustle right for you? 
Starting a side hustle can open up opportunities for income growth, but it also comes with advantages and disadvantages, especially if you have a demanding full-time job.
Consider both sides before committing your time and energy for additional work.
What are the advantages of getting side hustle jobs?
Doing work outside of your full-time job has its perks: 
Earn extra income
Starting a side hustle is a good way to earn extra cash and supplement income from your day job.

Many side hustlers started their side jobs for financial gain even if their main reasons are different.

Some wanted to earn extra cash to supplement their income for living expenses, while others do it to increase their savings. There are also a good number of side hustlers who do the extra work to pay off their debts faster.


Improve skills or expertise
Side hustlers typically take on work they're already skilled at, which means you won't need to start from scratch.

Others started their side business as a side hustle by doing and monetising what they're good at and eventually expanding their reach.

In both cases, side hustles pave the way to develop new skills, improve existing skills and exercise entrepreneurial creativity.


Test your business plan
Establishing your business right away may seem like a good way to generate income quickly, but if it doesn't take off as expected, you may face financial losses instead.

But by starting off your business as a side hustle, you won't need to fully commit all your time and energy to the business. Likewise, you may test your business plan's feasibility and limit potential challenges, including financial ones.

Plus, you'll still receive a regular income from your employer even if you're not making any money from your side hustle.
What are the disadvantages of getting side hustle jobs?

Working outside of your regular employment also has its disadvantages.
More work, less free time
A side hustle is typically done outside of your day job, which means you'll have to devote a portion of your free time for it.

Likewise, this means that you still have more work to do on top of the workload your employer hands you.


Income is not guaranteed
Your income isn't regular unless you hustle hard and smart enough to ensure earning it.


It can be costly
Most skill-based side hustles don't need a lot of capital, but those that require starting your own business can be costly, especially if you don't have a supplier.
Questions to ask when considering a side hustle
If you're sure about side hustling, ask yourself the following questions before you begin:
Do you want to work from home or be on the field?

What type of environment do you prefer working in? Think about the type of work you want to do and how you prefer to accomplish it to determine the type of workspace you need.
For instance, you may offer bookkeeping services from your home, a co-working office or as a home service.
Likewise, if you start a food business, you may choose to accept orders for pick-up, delivery or simply sell at local food fairs on weekends.
Knowing where you want to accomplish your work can determine if you will have extra expenses or claimable tax deductions.
Are there initial expenditures for equipment or training involved?

What kind of work will you do and are you equipped enough to get started right away?
Just because one type of freelance work seems easy doesn't mean you're equipped with the right knowledge for it – especially if it's in a different industry that you're trained for.
Find out what skill level is required to survive and thrive in the side hustle you want to do and determine if you meet the minimum when compared against your fellow beginners.
Consider the possibility that you may need to attend paid training or buy equipment to meet the minimum requirement.
What is the growth potential?

If you plan to turn your side hustle into a full-time activity or full-fledged business someday, consider its potential for growth.
Find out if your market can present opportunities for business expansion or greater financial gain.
You may also consider the improvement of your own skillset as a measure of growth.
Side hustles aren't for everyone, so don't quit your day job even if you've already decided that you want to devote yourself to it on a full-time capacity.
Instead, take things one step at a time and make sure to reassess your venture at least every three months.
Balancing life with a side hustle
Balancing full-time employment and a side hustle can be challenging.
You need to manage the workload from your full-time employment then deal with more work on top of that. It may sometimes leave you exhausted and on the verge of giving up.
To avoid this, you need to establish a good structure of your daily life that allows you to do both without neglecting your other needs and responsibilities.
How to structure your life while working on a side hustle

Your side hustle is extra work you do outside of your usual work schedule, which may result in added stress and take over your time. This may lead to burnout if you're not careful.
Prevent this possibility by doing the following things when you start a side hustle:
Create a work schedule

Just as with any endeavour worth doing, a side hustle will take a portion of your free time. But if you're truly passionate about your side job, you may get distracted by it in the middle of your full-time work.
To avoid this, you need to create a schedule and manage it well.
Set a time to take a rest
No matter how young you are, your body needs enough rest to function properly. Ensure that you have a full night's sleep.

Don't compromise your health and wellness for the sake of earning extra income.


Track your income goals
Some may have started their side hustle as a passion project, but most people get started to earn extra money.

On this note, it's important to keep track of your finances and other income goals.


Set aside money for taxes
Unlike working in a company where you receive certain benefits and an employer-sponsored super, you have to pay for all your benefits and withhold taxes yourself.

Make sure to take all your taxable income and business expenses into consideration to simplify the process when you file your tax return at the end of the financial year.

Your total assessable income will determine your effective marginal tax rate, which, in turn, will be used to compute the amount of tax you need to pay the ATO.

Some conditions of your side hustle may also entitle you to tax deductions. Read nestegg's "Freelancing series: Tax and deductions explained in simple terms" for more information.
Side hustle opportunities to consider
There are many side hustles you can get into. Below are some ideas you may wish to consider:

Get into sales
Sell items on eBay or Craigslist
If you like making items that have a demand (e.g. small furniture or jewellery), you may consider selling the finished products on eBay, Craigslist and similar sites.

Likewise, you may free up space in your home by selling extra, unused or pre-loved items. Just make sure to look up prices from similar sellers so your pricing will be competitive.


Sell food
If you're good at cooking or baking, you may consider selling your finished products at a local food market or to your colleagues.

Another option is to take bulk orders that you can deliver over the weekend.


Make an e-commerce website
You may sell your products on your own website or create e-commerce sites for other companies.
Offer your skills and services
Local tour guide
If you have a good knowledge of your local community, you may consider offering your services as a tour guide.

You may sign up with a local tour company or do it independently through online marketplaces like AirBnb.


Virtual assistant
A popular freelance and remote work opportunity, virtual assistants provide a variety of services to clients from all over the world.


Online tutoring
Help students learn topics, subjects or languages better and faster. 


Drive for Uber
You can use your motor vehicle to earn money by driving for ridesharing platforms like Uber.


Dog-walking jobs
If you love animals and walking, why not get paid to walk dogs around the neighbourhood?


Provide personal training 
Some people are too busy to go to the gym even if they want a healthier lifestyle. If you have a good working knowledge on nutrition and proper exercise, you may offer your services as a personal trainer.

Alternatively, some people pay to learn topics or skills from knowledgeable individuals, so you may offer to be their mentor.
Use your authority
Earn from your expertise and authority on topics you have good knowledge of.
Affiliate marketing

Companies in various industries offer payment for their products to be promoted through affiliate programs. Just make sure to compare them before choosing an affiliate for your blog.
Podcasting

Release a regular podcast in your blog and use paid ads to monetise them.
Explore nestegg to learn more about side hustles.
Forward this article to a friend. Follow us on Linkedin. Join us on Facebook. Find us on Twitter for the latest updates
About the author