Try another search or check out these top posts
Borrow
1 in 5 Australians still facing financial hardship
The last 12 months have done little for Australians facing financial hardship.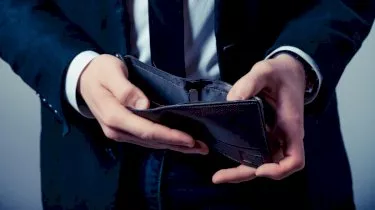 1 in 5 Australians still facing financial hardship
While Australia's unemployment rate has ricocheted up and down over the last 12 months, ABS data suggests that the level of Australians facing financial hardship remained steady.

According to the Australian Bureau of Statistics (ABS), "In 2020, nearly one in five households (19 per cent) were unable to raise $2,000 within a week for something important."
The ABS also noted that 21 per cent of households experienced a cash flow problem in the last 12 months, while 23 per cent recorded at least one 'dissaving' action over the same period of time.

Another detail here is the difference between couples with dependent children and single parents.

Data collected by the ABS found that the latter were more likely to report an income predominantly made up of a government pension or allowance and less likely to save money on a weekly basis.

The good news here is that this number hasn't really shifted all that much as a result of COVID-19.
According to ABS data, the level of Australians unable to deal with a sudden $2,000 expense jumped from 16 per cent in 2019 to 20 per cent in 2020.
On the other hand, the material reality that one in five Australians are in a position of financial hardship where they can't account for an unexpected $2,000 expense is hardly something to be celebrated.

Speaking to nestegg, ClearScore managing director Steve Smyth said that "the factors that drive a high number there are really about the certain types of individuals who struggle to get access to credit".
While Mr Smyth acknowledged the important role that responsible lending regulations play in the financial ecosystem, he said the downside of these constraints is that "it's very hard to access $2,000 within a week, if you don't have it as savings".
Asked whether this metric is a useful tool for judging someone's level of financial hardship, Mr Smyth pointed to its capacity to cover both access to savings and access to credit.
He advised consumers to make sure they had a backup plan for access to credit ahead of time, noting that the worst time to try and get credit was right after an unexpected expense or loss of income.

Mr Smyth said that buy now, paper later operators are increasingly stepping in to service customers who are shut out from traditional credit providers, but called it a double-edged sword.
"It's a positive because for people who are, through responsible lending regulations, shut out of getting access to credit in an emergency, it gives them access to credit."
On the other hand, "the negative is that because it's not regulated. I mean, it's got some self-regulation, but there's no mandate to have to report to the bureau or to do responsible lending checks."
"You could sign up for 10 buy now, pay later accounts in about an hour."
"There's a risk because people are not assessing whether you're taking out a reasonable amount of credit for your circumstances. There's a risk that you will get too much debt."
According to recent data released by credit analyst ClearScore, the number of BNPL customers with missed repayments has grown by almost 83 per cent.
"Sooner or later, a cohort of consumers will fail to keep up with snowballing repayments that attract steep late fees relative to the amount borrowed," Mr Smyth warned.
Forward this article to a friend. Follow us on Linkedin. Join us on Facebook. Find us on Twitter for the latest updates
About the author