Try another search or check out these top posts
Save
7 ways to boost your frequent flyer balance without even flying
A travel ban, Virgin's entry into voluntary administration and a heavily reduced domestic flight timetable doesn't mean you need to say goodbye to your hard-earned frequent flyer points accumulation efforts.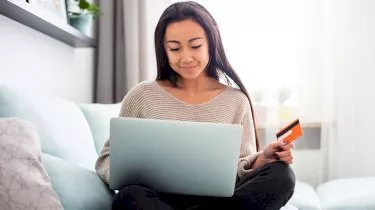 7 ways to boost your frequent flyer balance without even flying
A travel ban, Virgin's entry into voluntary administration and a heavily reduced domestic flight timetable doesn't mean you need to say goodbye to your hard-earned frequent flyer points accumulation efforts.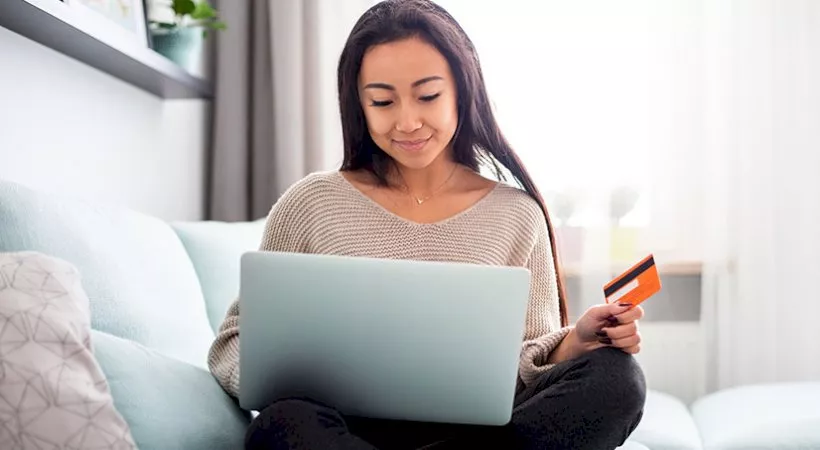 Point Hacks, an online airline rewards community, has acknowledged that while flights will always remain the best-value redemption for frequent flyer points, there are plenty of other ways Australians can maximise their points earnings in the current climate.

Frequent flyers will be pleased to know there are still options for earning and redeeming points outside of flights, Point Hacks spokesperson and frequent flyer expert Daniel Sciberras has indicated.

He said: "Frequent flyers should consider reviewing their points strategy by finding new sources for earning and redeeming through their existing spending habits."

One such example is the new Qantas Points Club, which Mr Sciberras said had been launched at an ideal time: "It rewards frequent buyers with some of the benefits that frequent flyers receive."

And for Velocity members, it's not all bad news.

The frequent flyer expert outlined that he does not expect Velocity members to be badly affected by Virgin entering voluntary administration.

"Velocity Frequent Flyer was deliberately structured as a separate entity to the airline, following the Ansett event in 2001," he explained.

While there is a temporary pause of Velocity point redemptions, members can still continue to earn Velocity Points and all previously redeemed awards will continue to be honoured.

So, wondering how you can still maximise your points earnings and redemptions, even without travelling?

Here are Point Hacks' "seven next-best ways" to maximise use of a frequent flyer membership during COVID-19:

1. Only redeem points for gift cards
Using points to purchase products on a frequent flyer online store provides little value – nearly all product redemption values range between 0.4-0.6 cents per point, compared with the average 1-2 cents redemption value for economy flights and above 3 cents for business class flights.
Mr Sciberras instead recommends redeeming points for gift cards (such as Westfield or Woolworths).
"Even though the value per point is the same as other product redemptions, you can use the cards to buy products that are on sale at that retailer, which artificially boosts the value per point," he stated.
For example, while a $50 gift card generally gets you around 0.45 cents per point, if you use that card for an item that is 50 per cent off at the gift card's retailer, the value per point becomes 0.9 cents per point.

2. Boost your points by linking a Mastercard to your Qantas Frequent Flyer account
You can earn even more points on a single purchase when shopping at participating retailers with Qantas Shopping Card Offers by linking your Australian Mastercard credit or debit card to your Qantas Frequent Flyer account online and then paying for those purchases with the Mastercard.
According to Point Hacks, aligned members receive personalised alerts each week about offers from Australian partner stores, which can then be chosen to activate. The points earned with the Card Offers will be in addition to points earned with Qantas Shopping partnerships.

3. Take advantage of airline store promotions
Redeeming points on products at a frequent flyer's online store won't deliver great value on purchases, but it may still deliver a financially favourable outcome if you buy during a sale or promotion.
"Until 30 April, the Qantas Store is offering up to 50 per cent off on selected homewares and appliances. For instance, the Tefal 13-Piece Ingenio Stackable Cookware Set is on offer for 36,000 points – usually 72,000 points," Point Hacks pointed out.

4. Download a points-prompter to never miss out on points again
It's so easy to miss out on points when you don't know, or remember, which retailers are Qantas partners.
According to Point Hacks, this will never happen if you download the Qantas Points-Prompter into your browser. When you visit a Qantas partner retail website, a Points-Prompter pop up will notify you that you can earn Qantas Points when you make a purchase on this site.

5. Use exclusive eStore vouchers and promotional codes to save cash and earn points
Everyone wants to save on their shopping while also earning points, and rewards programs know this. Point Hacks recommends taking a look at Velocity's partnerships with selected retailers on their eStore vouchers page.
Offers may include percentage discounts on your purchases and free shipping and returns.

6. Consider making the utility switch
Now that many Australias have nowhere to go, it might be a good time to review your utility bills.
Not only could you be paying less, you could be earning points, Point Hacks has pointed out.
Qantas Red Energy allows Qantas Frequent Flyer members to earn 10,000 points just for signing up and two points for every $1 on their electricity bill, while Flybuy members who switch to AGL can also earn 1 flybuys point for every $1 spent on their e-billing gas and electricity bills.
It's worth noting here out that 2,000 flybuys points can be converted into 870 Velocity points.

7. Earn points exercising daily while in isolation
While restrictions on movements outside the house do vary between states, exercise is one of the few legal reasons for going outside.
Point Hacks has flagged the ability of Quantas Frequent Flyers to earn points for working out or walking when they download the Qantas Health app.
In the 28-day trial, you can earn up to 12 points for 30 minutes of running or 19 points for two hours of cycling.
Complete the Daily Stepping Challenge of 6,000 steps, and you'll earn 12 points, or even earn five points by putting down your phone half an hour before bed in the Sleep Challenge.
Once the initial trial has ended, those without a Qantas insurance policy will still be able to earn points, albeit at half the rate of members.
Forward this article to a friend. Follow us on Linkedin. Join us on Facebook. Find us on Twitter for the latest updates
About the author