Try another search or check out these top posts
Save
Afterpay launches Money app, bank accounts and retroactive BNPL
Afterpay is upgrading its app-based arsenal.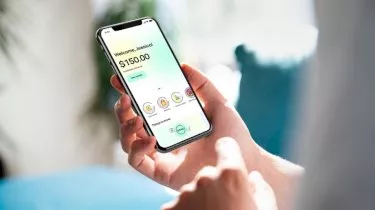 Afterpay launches Money app, bank accounts and retroactive BNPL
The market leader for Buy Now, Pay Later (BNPL) is looking to expand beyond it via a new app.
Announced earlier this year, Money by Afterpay promises to expand the brand from BNPL to full-blown neobank.

While the company has previously insisted in interviews that it isn't building a bank, Money by Afterpay customers will be issued with a deposit account, a debit card and savings accounts that earn interest.

Afterpay executive vice president for new platforms Lee Hatton said that the new app had been built to meet the rising demand and expectations of younger consumers.

"They told us they want tips to better manage their money, greater insights into their spending and the ability to set up financial goals, all of which we have built into the app to empower this audience to build their money confidence," he said.

Money promises to offer Afterpay consumers more than just a visual snapshot of their finances through a social media-inspired feed and "Money Stories". It also includes more traditional banking features such as Westpac-backed savings accounts and a physical debit card.
On the other side of the equation, Afterpay is also looking to differentiate Money from other neobanks through unique "superpowers" such as Retro, which gives users the option to retroactively break a transaction of up to $200 into BNPL-style instalments after the fact.

Money customers won't be charged regular account fees but will benefit from an interest rate of 0.75 per annum on up to 15 different savings accounts regardless of their balance.

Finally, those who also both Afterpay and Money gain benefits through the former's PULSE rewards program, with points earned for progress made towards savings goals.

Afterpay co-CEOs Anthony Eisen and Nick Molnar said that Money was looking to do for banking what Afterpay did for BNPL.

"Afterpay has become synonymous with Buy Now, Pay Later, and now we hope Money by Afterpay becomes the go-to for all things money – earnings, spending, savings and BNPL," the pair said.
The Money by Afterpay app is available on the iOS app store from today (9 November). The company said that the Android version of the app is expected to launch in the first quarter of 2022.
The launch of Money comes several months after it was announced that payments processing company Square would be acquiring Afterpay for $39 billion in stock.
Speaking to nestegg earlier this year, Wealth Within chief analyst Dale Gillham said that the move towards more traditional banking services would likely be an uphill battle for Afterpay.
"While the big four banks dominate the banking sector in Australia, many new entrants have tried to break their stranglehold, so it will be interesting to see if Afterpay can make any inroads," he said.
Mr Gillham said that with the move into banking, Afterpay would invite new regulation and scrutiny.
In order to survive these new challenges, he argued that Afterpay would have to mature and prove "they are not just a good company but a great company".

Forward this article to a friend. Follow us on Linkedin. Join us on Facebook. Find us on Twitter for the latest updates
About the author