5 ways to improve your finances this financial year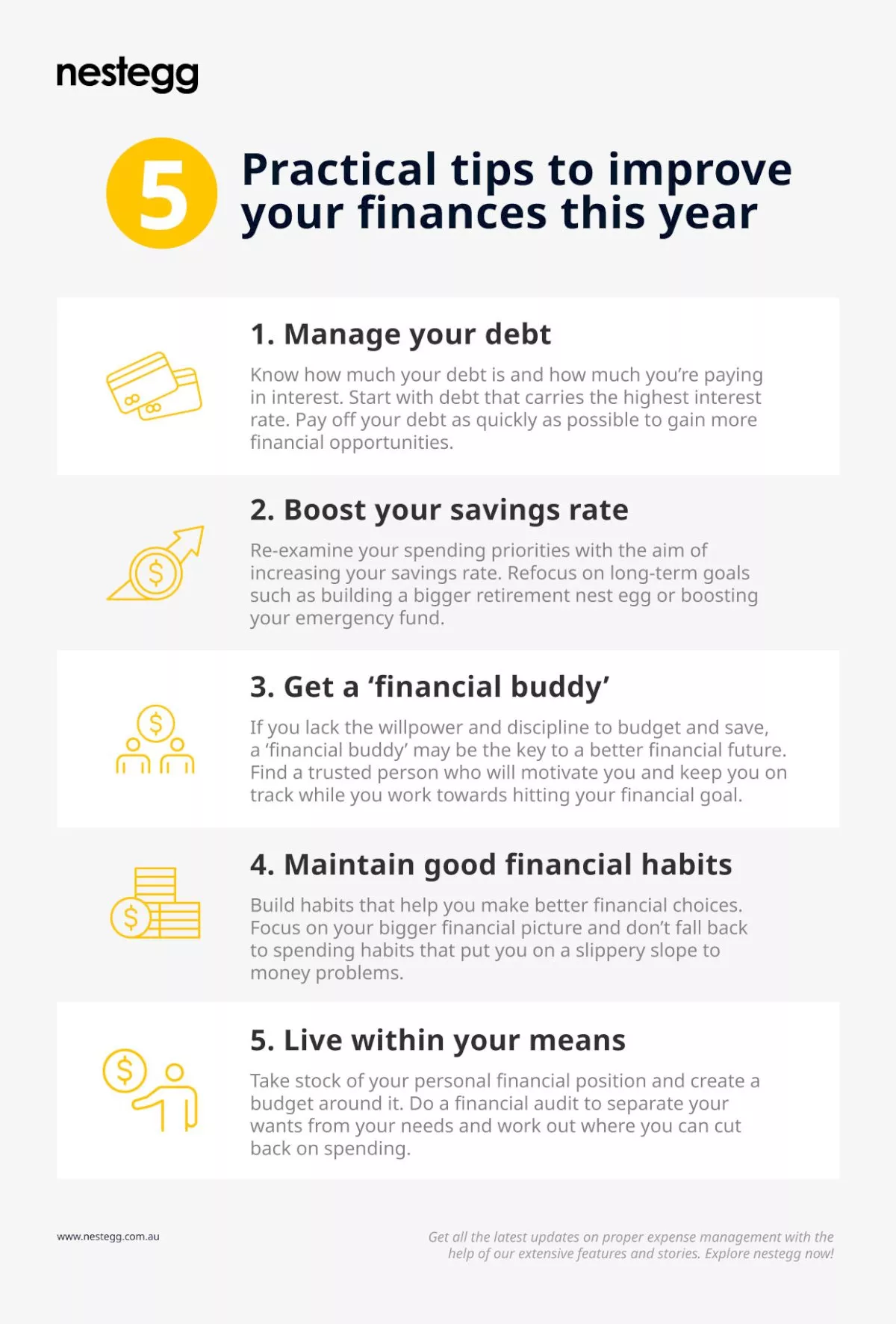 Click here to enlarge
MyState Bank has revealed a number of ways Australians can get ahead in the 2020-21 financial year, despite the recent hiccups from COVID-19.
Here are five of the bank's top tips:
Pay down any high-interest-accruing outstanding debt
Whether it's an outstanding credit card balance or a personal loan debt, MyState Bank has outlined how it's "crucial" to create some breathing room in your monthly budget.
Not having huge debts can also provide you with some peace of mind if you are worried about the current job market.
Reprioritise your savings goals
Especially given international travel is off the table, the new financial year could be the perfect time for you to re-examine your spending priorities.
Maybe that money that was penned in for travel could now go towards a longer-term goal? Or help you to boost your emergency savings fund?
Swap out a gym buddy for a 'financial' buddy
According to MyState Bank, more than four in 10 Australians are cutting back on gym memberships and associated costs after isolation prevented them from actually going to the gym for several months.
It suggested that Australians could refocus their exercise energy into the conquering of financial goals.
You can start this process by having a frank conversation with a close and trusted friend who will motivate you and keep you on track while you work towards hitting your financial benchmark.
Of course, you can do the same for your friends, too!
Keep the good financial habits of COVID-19
MyState Bank general manager of customer experience, Heather McGovern, said, "For many Australians, the introduction of social distancing measures has been an opportunity to save more than ever before on expenses from public transport to dining out at restaurants."
With research indicating Australians are likely to prolong their savvier spending habits seen throughout COVID-19 long after the pandemic ends, MyState Bank is encouraging of such attitudes.
It touted the benefits of having more dinners at home and spending time outside as opposed to at the gym or shops.
Live within your means
MyState Bank reminded everyone that Australia is in a recession.
Do a financial audit to separate your wants from your needs – this should help you to work out where you can or should cut back on spending.
Don't leave out any expenses from such a review as there are often real savings to be made that will have little to no impact on your everyday life.
---
Did you enjoy this article? You may also be interested in:
Forward this article to a friend. Follow us on Linkedin. Join us on Facebook. Find us on Twitter for the latest updates
About the author