Try another search or check out these top posts
Save
How Aussies plan to improve their savings habits in 2022
Travel is the top savings goal of Aussies for the year ahead.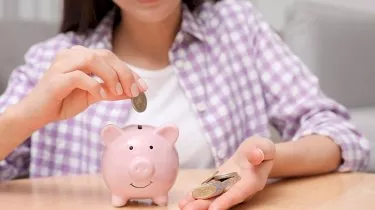 How Aussies plan to improve their savings habits in 2022
Aussies have identified improving their savings habits as their top financial resolution for 2022, according to research from Commonwealth Bank.
Seven in 10 Australians are planning to save this year, including 32 per cent for travel, 20 per cent for investing, 19 per cent to buy a new vehicle and 16 per cent to buy a property.
CBA found that the most popular financial resolutions of Aussies included spending less on things they don't need (29 per cent), being better at saving money (26 per cent), improving financial wellbeing and outcomes (22 per cent) and being better at budgeting (21 per cent).
"It's great to see so many Aussie's prioritising financial health as a major goal for 2022. But while having good intentions to save is one thing it's often not enough, and broken resolutions are unfortunately common come February," said CBA chief behavioural scientist William Mailer.
"It's really important to think about how to turn intentions into recurring behaviours and actions."
The top financial behavioural shifts aimed by Aussies this year include spending less on things they don't need (49 per cent), spending less on eating out, takeaways and nights out (29 per cent) and reviewing contracts and bills to ensure they are getting the best value (24 per cent).
"Modern technology has made it incredibly easy to spend on transport, take-away, clothes and video streaming – all from our couch, and sometimes in ways we regret," said Mr Mailer.
"The idea is to better understand what it is about these technologies that make it so easy to spend, and use these same insights to make it easier to save, invest and meet other financial goals."
CBA suggested that individuals should be specific with their goals to increase their likelihood of achieving them.
"Vague or unrealistic financial goals can make it difficult to know where to start, or how to progress. Break goals down into specific actions and behaviours – including how, when, where," Mr Mailer explained.
Automating goals can also increase the chances of being successful with saving, according to Mr Mailer.
"Goals that rely on will-power or memory don't have as much success as we might like to think they will," he said.
"Automate good savings behaviours so they can occur on time, automatically and without you having to fight temptation every time. Synchronise savings or investment transfers to payday to make it easier to ensure funds are available, and allocate money to your goals first."
Other tips suggested by CBA include being realistic and setting achievable goals, changing the environment around you and reframing financial decisions.
"Using the right technologies, tools and services to make good savings behaviours automated and attractive, can really go a long way to turning good resolutions into great outcomes," said Mr Mailer.
Forward this article to a friend. Follow us on Linkedin. Join us on Facebook. Find us on Twitter for the latest updates