Try another search or check out these top posts
Save
How falling coffee prices will impact your local cafe
Australians are ditching their coffees on the way to work, with the morning brew becoming an unlikely victim of the COVID-19 pandemic.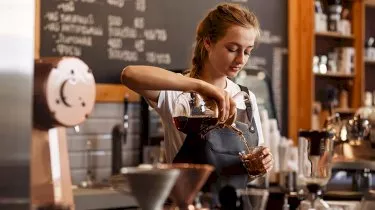 How falling coffee prices will impact your local cafe
Australians are ditching their coffees on the way to work, with the morning brew becoming an unlikely victim of the COVID-19 pandemic.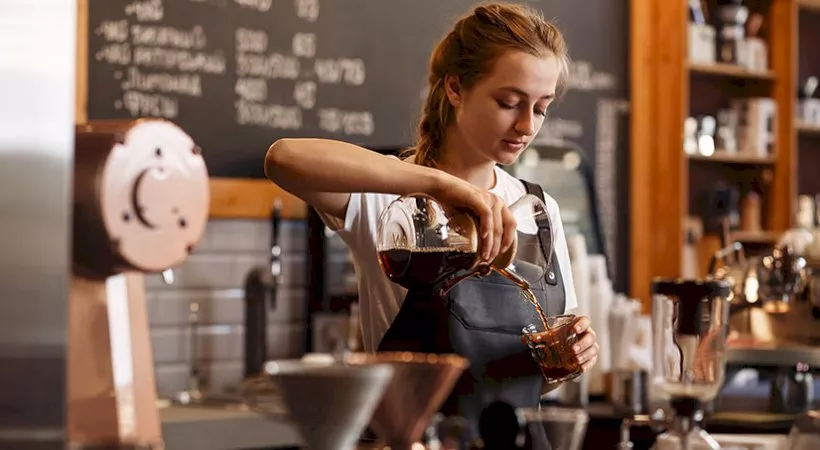 The Coffee Outlook Report by RaboBank estimates global coffee demand to decline by 0.8 per cent to 164.1 million 60-kilogram bags in 2020. 
The report highlighted how stopping into a coffee shop on the way to work has taken a backseat with out-of-home consumption due to unemployment or lockdown being a major headwind for the commodity.
This could either be a win for struggling cafes, who are now able to purchase coffee cheaper, or the consumer, if the cafes pass on the savings to consumers. 
The pressure on global coffee prices may herald good news for cafes and food service outlets trying to get back on their feet after the COVID-19 lockdowns, although it won't necessarily translate to lower prices for consumers, according to Rabobank Australia commodity analyst Charles Clack.
"Indeed, less out-of-home purchasing has seen downward pressure on a number of soft commodities around the world, which could make the raw ingredient prices for Australia's cafe and restaurant sector, including coffee and sugar, dip lower," Mr Clark said.
"This may help these businesses as they come out of COVID-19 lockdown and over the coming year or so.
"That said, this won't necessarily translate to cheaper prices for the consumer, as there is a lot more that contributes to the cost of the flat white you enjoy from your local cafe than the commodity prices alone, with labour, business overheads and other costs a significant part."
Rabobank Agri Commodity Markets Research senior analyst Carlos Mera explained that it's not just Australians who have fallen out of love with caffeine, preliminary estates show the United States demand for coffee will fall by 2 per cent in the calendar year. 
US consumption is likely to fall due to a decline in out-of-home coffee purchased and the low level of unemployment benefits.
However, Mr Mera said swapping a store-bought coffee for one at home is unlikely to offset the drop in consumption witnessed in April.
"In Europe, we do not expect such a large drop in demand because income levels of those unemployed are more protected in most EU countries," she said.
"We initially expect a 0.5 per cent reduction in coffee demand in 2020 in the EU-27+UK countries, with the decline concentrated in the UK, where there is a tea culture at home as well as lower unemployment benefits, and in southern Europe, where there has been a lower volume of tourists," Mr Mera concluded.
Forward this article to a friend. Follow us on Linkedin. Join us on Facebook. Find us on Twitter for the latest updates
About the author