Try another search or check out these top posts
Save
Are you experiencing financial hardship?
Financial hardship is a reality for many Australians, which is why it's so important to check in with those around us this R U OK? Day.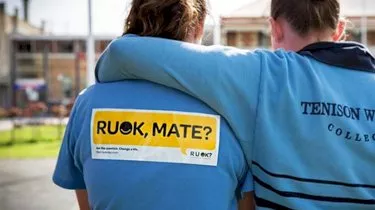 Are you experiencing financial hardship?
Financial hardship is a reality for many Australians, which is why it's so important to check in with those around us this R U OK? Day.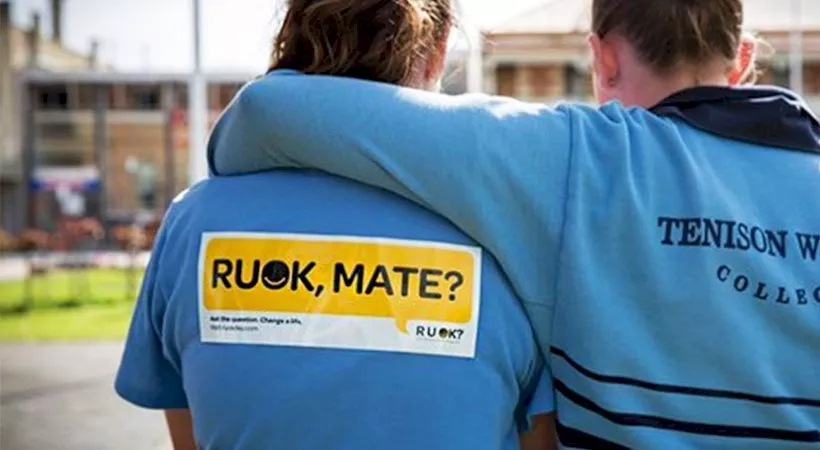 With Australian Psychological Studies revealing personal finances as a major source of stress for Australians, it should come as no surprise that financial hardship can have a detrimental impact on the wellbeing of Australians. 
Debts and negative numbers against a person's name can have a very strong impact on wellbeing. In some cases, anxiety and depression can be linked to financial insecurity.
In addition, data from the National Financial Capability Strategy showed that one-fifth of Australians are not able to access $2,000 in an emergency, which is a distressing statistic in itself. 
In light of R U OK? Day, nestegg spoke with SuperFriend CEO Margo Lydon about financial hardship, the early warning signs of mental distress that could lead to suicide, and the importance of asking "Are you OK?" in our social circles.
Ms Lydon noted that while there are people who do die of suicide who are experiencing a mental health condition, she warned that "there are also people who are experiencing family breakdowns or relationship breakdowns, financial hardship and other things going on in their lives that lead them to take their own life, and they've not ever had a diagnosed mental illness".
Early warning signs
While spotting the early warning signs that are cause for concern can be difficult because people are different, Ms Lydon noted that when you know somebody on a good day, you should be able to then know when they're day is not going well.
This is just as true when people look at their own circumstances, Ms Lydon also said. 
"For some other people, those early warning signs are looking at things like their own behaviour, so if their sleep is starting to be affected, if they are waking during the night and they don't normally, if they're waking really early and can't get back to sleep… these could be signs of poor mental health," she flagged. 
Mental illness becoming a financial burden
Mental illness can become a great financial burden for individuals suffering its effects.
Financial issues of those experiencing mental illness may include debt incurred through addiction to alcohol, drugs or gambling, retail therapy to manage mental illness or work instability associated with symptoms, the Australian government's Department of Health has outlined.
According to the government, mental issues can also lead to erratic decisions regarding money due to paranoia or psychosis, as well as medical expenses being an added strain financially. 
Strategies to help with financial hardship
The Department of Health has stated that "improving your financial literacy may be the surest way to keep away from financial distress".
Some strategies to improve personal financial security include putting aside money for when bills come in, budgeting, creating an emergency fund, opening a separate savings account, and paying essentials first, the department's head of health resources outlined.
With spending decisions accounting for a great deal of Australians' financial stress, it has also highlighted how financial wellbeing is a direct result of behaviours and understandings around finance. 
It's reported that adequate literacy and numeracy skills are needed in order to develop strong financial literacy and reduce the risk of financial stress.
Asking R U OK? 
Regardless of the issues any one of us is facing, Ms Lydon wishes to remind everyone the importance of social connection and the premise behind R U OK? being about "how a conversation can change a life".  
"The whole idea about R U OK? is to recognise all of us, at times, are going to go through hard times, and it's our people around us, our friends, our families, our work colleagues, our neighbours picking up those early warning signs and leaning in and asking are we okay," the CEO said. 
And then, "being prepared for the 'actually, no I'm not OK' conversation – that's really the education that sits behind R U OK?" she said. 
Looking for help or support?
Lifeline provides 24/7 crisis support and suicide prevention services via telephone 13 11 14, an online crisis support chat, and help resources at https://www.lifeline.org.au/
The Suicide Call Back Service is a free professional counselling service available 24/7 both via telephone 1300 659 467 and online at https://www.suicidecallbackservice.org.au/
Beyond Blue can be reached at 1300 22 4636 and provides a number of online resources at https://www.beyondblue.org.au/
Forward this article to a friend. Follow us on Linkedin. Join us on Facebook. Find us on Twitter for the latest updates
About the author