Try another search or check out these top posts
Save
7 hacks to get the premium travel experience on a beer budget
While the Australian economy continues to be plagued by lower consumer spending, a tourism expert suggests Australians can still get away for a well deserved trip without breaking the bank.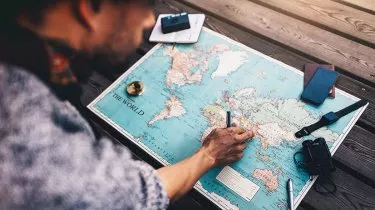 7 hacks to get the premium travel experience on a beer budget
While the Australian economy continues to be plagued by lower consumer spending, a tourism expert suggests Australians can still get away for a well deserved trip without breaking the bank.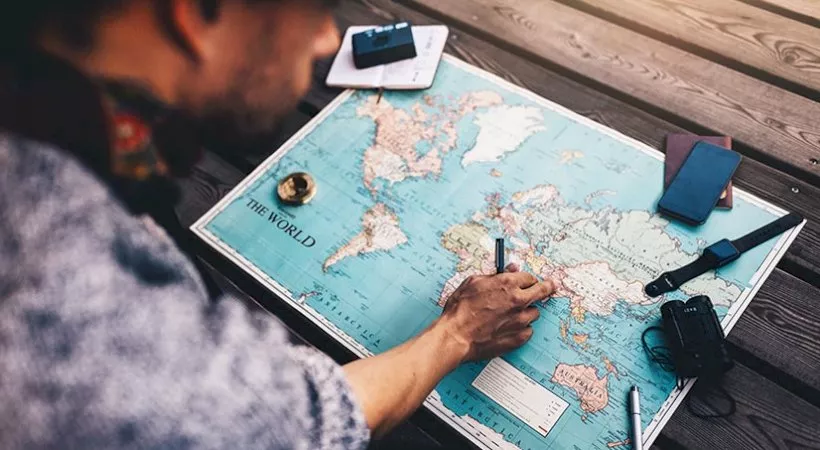 With tourism being the second largest export in the country with domestic travellers pumped $77.5 billion into the Australian economy, a summer vacation can certainly help spur on the national economy. 
Point Hacks frequent flier expert Daniel Sciberras believes Australians can contribute to the annual tourism spend without breaking the budget.
Don't let a tight budget stop you from enjoying the finer things when travelling this Christmas. There are numerous ways to get a luxury travel experience on a beer budget without compromising on quality. 
Travellers who play their cards right can find themselves travelling in Business Class for a fraction of the cost, relaxing in airport lounges or 5-star hotels during layovers, and dining at premium restaurants without the exuberant price tag.
"Luxury is within reach of everyday Australians, and it doesn't require you to part with plenty of cash to get it. Hacks such as flying in a premium class on a low-cost carrier and experiencing 5-star luxury during layovers through day-use hotels can take you to premium on a smaller budget."
Mr Sciberras shares the following budget hacks to help Aussies get away for less.
     

Bid for an upgrade using points or cash.

Various

airlines offer upgrade auctions, which allow you to bid on premium seats in hopes of getting bumped up. There are two ways to join an auction: receive an email invitation by the airline, or visit the airline's website to see if your booking is eligible for an upgrade.

     

Access independent airport lounges using single-use passes.

While most swanky airport lounges require a lounge membership or top-tier status within an airline rewards program or a Business Class or First Class ticket, booking platform Loungebuddy provides single-use lounge passes so you can enjoy all the perks even when travelling on Economy. Take advantage of the complimentary premium food, magazines and showers at lounges such as the Plaza Premium Lounge at Singapore Changi Airport for as little as $53.

     

Purchase a Business Class seat on a low-cost carrier

. You can arrive at your destination in style and comfort by booking a premium seat for much less. For instance, a Business Class seat from Sydney-Athens with Emirates costs $9148, but a ScootPlus seat – which has double the legroom of Economy, leather seats and is similar to equivalent to Premium Economy on full-service airlines – will cost $2598.

 

Similarly, flying Sydney-Bali on Qantas Business Class costs $1843, while flying ScootPlus is about $600 less, at $1264.

     

Experience 5-star luxury beyond lounge access on stopovers

. For those who prefer having their own space and quiet, look no further than day-time only hotels. Dayuse is a booking platform that allows you to book 5-star hotels to use between 9am-5pm, and have access to all amenities for up to 70 per cent off. You could be relaxing at the Ritz Carlton in Vienna for $299 instead of the usual $1055 overnight rate or Sheraton Skyline Hotel London Heathrow for $149, usually $449 per night.

     

Enjoy a spa treatment or yoga in transit.

A number of airlines such as Emirates and Etihad offer complimentary massages to their premium class passengers at airport lounges, but airport spas such as Be Relax – available at 52 overseas locations including Los Angeles, Dubai, Paris and London Heathrow – has made it possible for anyone to unwind when flying. Its services include anti-jet lag facials, full-body massages and even steam rooms. For those travelling locally, Brisbane Airport's 'Wellness Spa' offers 10 organic pampering services. Alternatively, get 'zen' time for free at yoga studios in various overseas airports such as San Francisco and Helsinki. To locate them, search the airport's website ahead of travel, or ask at the information desk when you arrive at the airport.

     

Freshen up at pay-per-use airport showers and suites.

Various airports now offer pay-per use facilities for travellers. One example is Singapore Changi Airport which offers pay-per-use showers for just $18, if you want to freshen up but don't need the other inclusions offered at airport lounges. Napping facility provider Minute Suites – which also provides shower-only facilities – charges $30 to use showers for 30 minutes, and includes a towel, body wash, shampoo, conditioner and a blow drier. Alternatively, for those who also want a quick snooze, different levels of suites can be booked by the hour with Minute Suites, starting at $62 – with locations at airports across the US including Texas, Philadelphia and Atlanta.

     

Dine at premium restaurants through platforms that offer discounts.

One of the perks of flying Business or First Class is the inflight dining, with chefs like Neil Perry designing the Qantas menu. But for those who can't enjoy fine dining in the air, many countries now have restaurant booking platforms that enable diners to get significant discounts off their meals. An example in Bali is Chope, which offers up to 50 per cent off at restaurants such as InterContinental Bali Resort's Sunset Beach Bar & Grill and COMO Beach Club. Other booking platforms such as The Fork can be used around the world, while last-minute dining app EatClub – in Australia and now available in New York – allows diners to eat at popular restaurants on a discount.
nestegg has previously explained how Australia's leave can be used to kick start the economy.
Forward this article to a friend. Follow us on Linkedin. Join us on Facebook. Find us on Twitter for the latest updates
About the author