Try another search or check out these top posts
Retirement
Last-minute deal sees new reforms passed to address super fees
In a last-minute deal, the Liberal government has passed its superannuation reforms, which it says will protect low-balance accounts from excessive fees.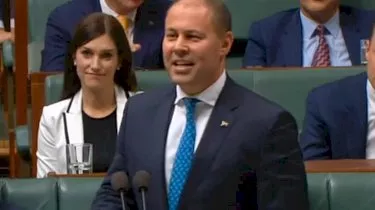 Last-minute deal sees new reforms passed to address super fees
In a last-minute deal, the Liberal government has passed its superannuation reforms, which it says will protect low-balance accounts from excessive fees.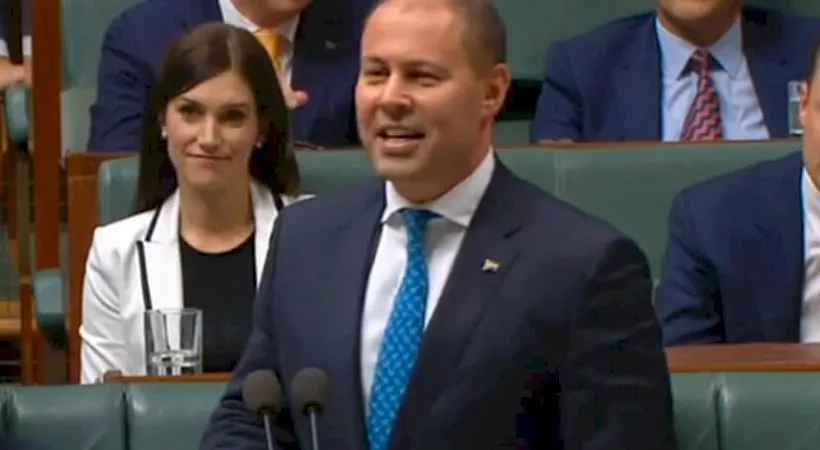 Treasurer Josh Frydenberg, with the unlikely help of the Greens party, managed to pass the reforms that made up its Protecting Your Superannuation Package.
"The government successfully passed the legislation which will see superannuation members reunited with low balance and inactive accounts. By doing so, three million Australians will increase the superannuation in their active accounts by an average of around $2,000 each," Mr Frydenberg said.
To get the Greens' support, the government supported their amendment to retain opt-out default life insurance for people under 25 or those with less than $6,000 in their account.
The amendments also include a ban on exit fees and a 3 per cent fee cap on accounts with $6,000 or less.
However, the amendments were criticised by Labor who said the government had gutted out the centrepiece of the bill.
Labor's financial services minister Clare O'Neil and opposition treasurer Chris Bowen said in a joint statement that Australia's youngest super members would continue to be disadvantaged due to the government's amendments.
"The changes the government has agreed to will ensure that Australia's youngest superannuation members and those with the smallest balances continue to be slugged with fees for insurance that they don't simply need," the statement said.
Labor said they had originally supported the bill but wanted to make sure that it protected super members, and that position hadn't changed.
"For months, Labor has tried to work constructively with the government to pass this package. We made our position clear in November 2018 – we support the bill but will move amendments to protect workers who obviously need insurance and ensure accounts are consolidated faster," they said.
The amendments were welcomed by the Association of Superannuation Funds of Australia's (ASFA) chief executive, Dr Martin Fahy, who said the legislation would deliver better consumer outcomes.
"ASFA has consistently advocated for swift consolidation of superannuation held by the ATO into members' active accounts. Consumers should be earning market returns in their own account rather than have their money sitting at the ATO earning CPI," he said.
Mr Fahy said keeping automatic insurance for young people was the sensible decision as there was clear evidence that it was valuable for young and low-income earners.
"Many young people have dependants and financial commitments, so in the instance of a tragic event occurring, particularly disablement early in life, having insurance in place is extremely valuable.
"We will continue to work constructively with all sides of politics on these important policies going forward," he said.
The government also passed legislation related to the royal commission's recommendations in the senate last night.
Mr Frydenberg said the government's amendments were based off two of Commissioner Hayne's recommendations being:
That breach of the trustee's covenants or the director's covenants or obligations should be enforceable by action for civil penalty

That trustees be prohibited from "treating" employers in return for

"having the recipient nominate the fund as a default fund or having one or more employees of the recipient apply or agree to become members of the fund"
Mr Frydenberg said that with the passage of the amendments, the recommendations were on their way to becoming law, but they first must pass the lower house next week.
Mr Frydenberg said the legislation would also see APRA granted more powers and directors facing harsher penalties.
"The legislation will also see directors of superannuation funds face criminal penalties for breach of their best interests' duty and provide the Australian Prudential Regulation Authority with more powers to deal with underperforming superannuation funds," he said.
In a clear sign that once again the royal commission would become a key election issue for both parties, Mr Frydenberg's statement concluded with an attack on Labor.
"The Coalition government has now passed two of Commissioner Hayne's recommendations in the Senate before Labor has even provided a response to the final report," he said.
Labor's statement, meanwhile, pointed out the government's chaotic approach to the amendments and their gutting of their own bill.
"Even as late as this week, they could not tell Labor which Minister was responsible for the bill, who the relevant adviser was or even if they would be moving amendments.
"Josh Frydenberg and Kelly O'Dwyer have spent the last year bloviating endlessly about this issue. They should both apologise for the column inches and oxygen they have wasted lecturing Labor about this issue, only to bizarrely gut the centrepiece of their very own bill when Labor wanted to pass it," Labor said.
Forward this article to a friend. Follow us on Linkedin. Join us on Facebook. Find us on Twitter for the latest updates