Try another search or check out these top posts
The superannuation system has failed the Australian workers it is intended to serve, according to Peter Costello, who has called out a major flaw of the system while considering the need for reform to the sector.
Speaking at the Citi annual investment conference, the former commonwealth treasurer said the major mistake that was made on introduction of a compulsory superannuation system in Australia was that everybody thought about putting the money in "but there wasn't a lot of thought given to how it would be managed once it was in these funds and how it would come out".
After nearly 30 years of use, Mr Costello said, "We realise [now] that fees were extraordinarily high, some of the products were no good, and at the end of all this, when you get your entitlement, there's still this huge gap as to 'what do I do now?'"
The former treasurer flagged that for anyone with sizeable sums in a superannuation fund who is looking to retire, if they decide to take out the lump sum, they have to invest it all over again.
"You're at that stage of your life where you are trying to wind down and you don't really know what to do with it, and I think this is where we've failed Australians."
"We haven't had the right exit products, we haven't had the ability to move between funds as easily as we should have and we haven't had fees as low as they should be," he said.
Mr Costello said he has advocated for a government default fund, but he isn't sure whether it's something that the current government would consider.
A government default fund, he explained, "would be a catch-all fund for people who don't choose to join another superannuation fund, which could provide a basic investment product at very low rates".
"Now whether that's of appeal to the government or not, I don't know – but there are a lot of people out there that are falling between the cracks, a lot of people out there who have multiple funds, [and] a lot of people out there that are paying a lot more in fees than they should be paying."
Forward this article to a friend. Follow us on Linkedin. Join us on Facebook. Find us on Twitter for the latest updates
About the author
Join the nestegg community
We Translate Complicated Financial Jargon Into Easy-To-Understand Information For Australians
Your email address will be shared with nestegg and subject to our Privacy Policy
LATEST POLL
Are you seeking alternatives to equity and property in the next 12 months?
Total votes
: 473
The voting for this poll has ended
Listen to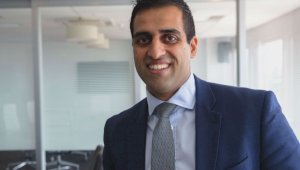 What the heck is with robots and tech - ETFs explained
More podcasts

Find super's sweet spot